Purple Heart veterans recognized
BRISTOL — The town of Bristol through the years has been home to many individuals who've served our country in the armed forces, including more than a dozen veterans who've been awarded a Purple Heart for the sacrifices they made while in the line of duty.
Bristol Selectman Joel Bouvier is spearheading an effort to honor the town's Purple Heart veterans and other ex-servicepeople with the installation of a sign designating Bristol as a "Purple Heart Town."
Such signs are displayed in hundreds of municipalities throughout the country and are intended to honor and express gratitude for the country's Purple Heart recipients and their service. Distribution of the signage is largely organized by the Military Order of the Purple Heart. 
Bouvier said seeing these signs displayed in other parts of the state is what got him thinking about having one installed in Bristol. 
"I travel around Vermont, and I see these signs, especially going into Brandon," he said. "I saw that sign (in Brandon) and was curious about how that came about, and I thought about how we in Bristol could go about getting something like that started." 
Bouvier felt strongly about honoring the town's veterans. He noted that his father, though not a Purple Heart recipient, served as a fighter pilot in World War II, was shot down while on his first mission and spent one year as a prisoner of war. 
"I just thought that people who have served in World War I, World War II, the Korean War, the Vietnam War, ought to be recognized by the town," he said. 
As a start, Bouvier connected with Bristol Historical Society President Reg Dearborn to begin compiling a list of Purple Heart recipients from Bristol. 
PURPLE HEART VETERANS
The Purple Heart medal is a military decoration presented to service members who've been wounded or killed as a result of enemy action while serving with the U.S. military. Dearborn was able to identify 16 servicemen from Bristol who were awarded the decoration between 1942 and 1968. 
One of those recipients was Radioman John Edwards, who served as an aviation radioman, second class, in the U.S. Navy during World War II. Edwards enlisted in the navy in 1939 and was assigned to the U.S.S. Lexington aircraft carrier the following year. 
On May 8, 1942, Edwards was serving on a scouting plane during the Battle of Coral Sea, a major naval battle between American forces and the Imperial Japanese Navy. Edwards's plane was among those to engage with Japanese forces, and he was killed while helping defend U.S. planes.
Edwards was 22 years old and reportedly the first person killed in World War II from Addison County.  
In addition to being awarded a Purple Heart, Edwards was posthumously presented with the "Distinguished Flying Cross." In 1944, one of the five unit buildings at the U.S. Naval training station in Sampson, N.Y., was named the Edwards Unit, in his honor. 
1st Lt. Douglas Orvis was the most recent Purple Heart recipient from Bristol, according to to Dearborn's research. Orvis was born in Lincoln and attended high school in Bristol, where he graduated as valedictorian of his class in 1960. 
Two years later, Orvis graduated from the 82nd Airborne Division Jump School at Fort Bragg, N.C. He then participated in the ROTC program while attending the University of Vermont, and later returned to the Army to complete the Army Infantry Ranger course.
 In May 1968, Orvis was living with his wife and young son in Bristol when he was sent to Vietnam as part of 12th Cavalry Regiment, 1st Cavalry Division. He was killed in action two months later. 
Orvis was posthumously awarded the Silver Star for his service, along with the Purple Heart medal. In 1968, a classroom in the Military Science Building at UVM was named in his honor. 
Other Purple Heart recipients from Bristol include:
• Pvt. Robert McIntyre, who served during World War II. McIntyre was considered 'MIA and probably dead' in 1942 following a hurried retreat of American troops in the days leading up to the American surrender at Bataan, Philippines. "This surrender was the largest contingent of U.S. Soldiers (12,000) to ever surrender and what followed became known as the 'Bataan Death March,'" Dearborn noted. 
• Cpl. Kenneth Bostwick, who served in the 115th Infantry regiment during World War II. Bostwick was wounded twice during his service, first during the invasion of France and then while serving with the 29th Infantry Division in Belgium. "His second wound caused a serious stomach wound that never properly healed for the rest of his life," Dearborn said. 
• Pvt. Robert Williams, who was a member of the 187th Airborne Infantry Division during the Korean War. Williams was regarded as a "popular young man" in the Bristol community and had served nearly three years when he was killed in action in Korea on March 28, 1951. Along with his Purple Heart, Williams was posthumously awarded the Silver Star. 
• Sgt. George Truax, who served in the 1st division of the U.S. Army from 1967 to 1970 during the Vietnam War. Truax had spent around eight months in Vietnam when his unit was ambushed while in a jungle. One of his fellow servicemen stepped on a booby trap, and Truax was struck by a bullet and shrapnel during the ambush. Truax spent two months in a hospital in Vietnam and another month in the hospital after returning to the United States. He spent the rest of his term serving in the United States. Truax was born in Lincoln and now lives in Bristol. 
While Dearborn was able to find information about the service of several Purple Heart recipients from Bristol, he said he faced some challenges in identifying more local veterans who had received the designation. He noted the list is a work in progress, and anyone with knowledge of more names of Purple Heart veterans from Bristol can contact him through the towen's historical society. 
TOWN SIGN
Bouvier said compiling a list of the town's Purple Heart recipients was the first step to having the sign installed in Bristol. With that list in the works, the selectman said he now plans to connect with the American Legion Post 19 in Bristol to explore next steps. 
Once installed, Bristol would be one of two area municipalities to display a "Purple Heart Town" sign, along with Brandon. The town of Brandon installed its sign during the spring of 2020. 
The effort was largely organized by Seth Hopkins, who is currently Brandon town manager. 
"I was chair of the selectboard at the time, and a town where one of my uncles is on the selectboard in New Hampshire had one installed; that's what brought my awareness to this program," Hopkins recalled. 
He brought the idea to Aaron Tucker, post commander of the American Legion Post 55 in Brandon and a Vietnam war veteran.
"(Tucker) is a purple heart recipient himself, and he was quite amenable to the idea and thought it would be a nice recognition," Hopkins said. 
In April of 2020, the selectboard voted to approve a proclamation to designate Brandon as a Purple Heart Town, which read in part: 
"WHEREAS the Town of Brandon is home to a substantial, active, and highly decorated population of veterans, including a number of courageous Purple Heart recipients, to whom it especially wishes to render respect bought at a costly price, now, therefore, BE IT RESOLVED that the Brandon Selectboard proclaims the Town of Brandon, Vermont, to be A Purple Heart Town."
More News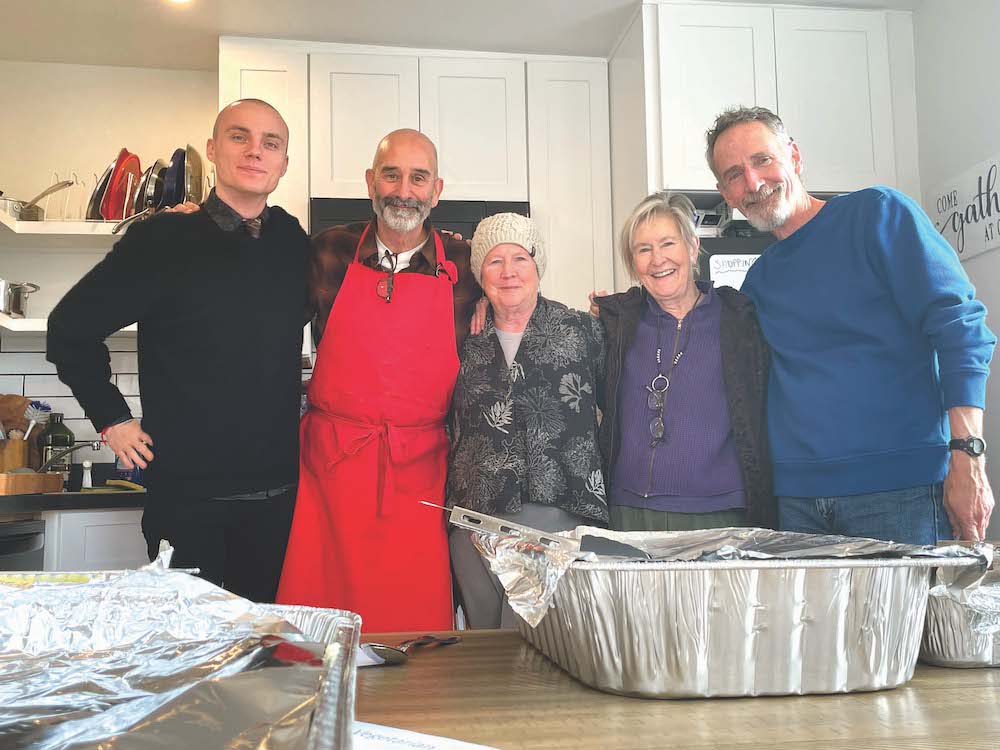 This past Thanksgiving, Nov. 23, saw almost 60 people converge upon the 1,400-square-foot … (read more)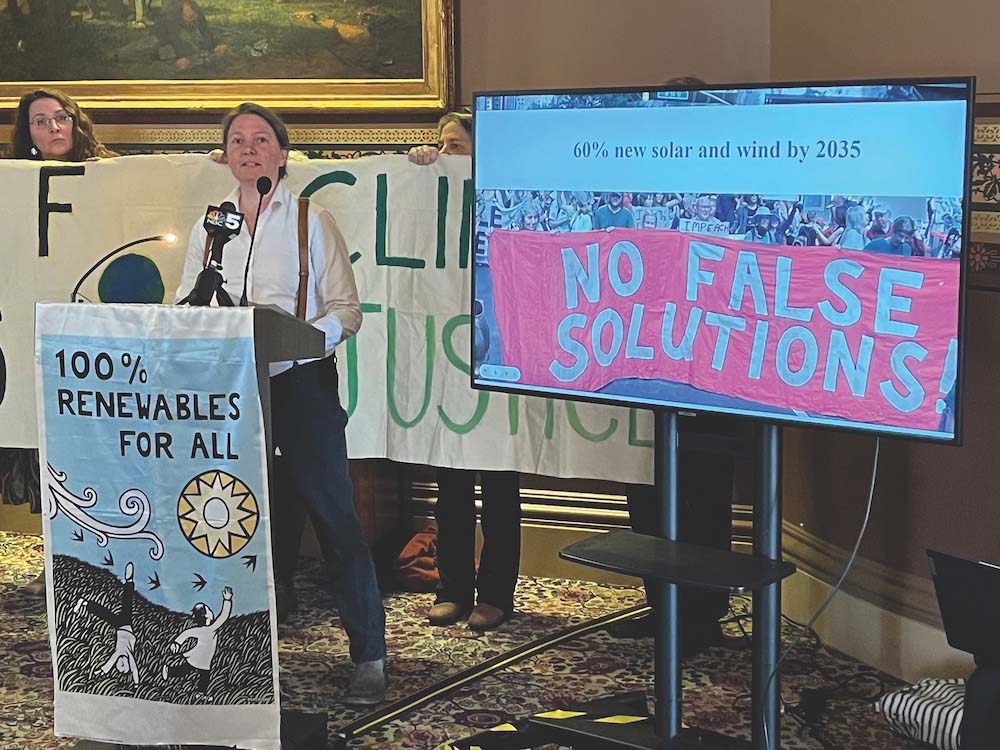 Two state lawmakers are urging Addison County folks not to ease up on efforts to battle cl … (read more)
Hunters during the 16-day deer rifle season that concluded on Sunday brought what was, acc … (read more)