Middlebury company fuels resurgence in local manufacturing
MIDDLEBURY — It was a decade ago that Dave Cole, his wife and their children followed their dream of returning to Middlebury from California to reunite three generations of their family. Dave, who'd been working as a medical device engineer for a series of corporate startups, thought he'd pay the bills doing some engineering consulting and prototyping.
He saw a lot more demand for his prototyping services than for engineering consults, which gave him the confidence to launch Mechanical Advantage LLC. He set up shop in one room at a building at 2106 Route 7 South, once home to Rheaume Kitchen & Flooring Center.
"We did our best to heat the space around a couple of computer numerical control (CNC) machines," Cole chuckled.
"And here we are."
Much to his surprise and pleasure, Mechanical Advantage has evolved from a solo operation to a mini manufacturing juggernaut, turning out a wide variety of building blocks key to the fabrication of specialized tools and robotic equipment — particularly in the medical industry.
Cole began receiving enough orders to start adding employees back in 2015 and hasn't stopped. Mechanical Advantage has grown four-fold in both order volume and customers since 2018, which has led to the current workforce of 15, a number that could easily grow to 20 within the next five years, according to Cole and his director of operations, David Castle.
Last year, the company made a whopping 112,000 parts.
"I couldn't imagine filling the building as it was at that time — let alone pulling the trigger on a big addition," Cole recalled.
Last week, workers were busy equipping Mechanical Advantage with a roughly 8,000-square-foot addition, which will give the company a total of around 13,000 square feet to do its thing.
Cole was asked for specific examples of the kinds of devices his company makes, and he dutifully grabbed a box brimming with what this right-brain reporter would describe as a fascinating array of doodads and whatchamacallits.
But each individual item plays a critical role in the anatomy of a tool — such as a mechanical scalpel — that performs an important job.
We're talking about key parts of needle drivers for suturing, "graspers" that are part of medical machinery inserted through a small incision to manipulate organs during surgery, scalpels and staples for closing wounds.
Mechanical Advantage deals exclusively with product manufacturers and has a client list of around 10 right now. That list has included Johnson & Johnson and Google.
Each item is proprietary to the customer, so the Independent wasn't allowed to photograph Mechanical Advantage's wares. But you'll find the sum of their parts working diligently in just about any hospital, whether it be the switches on a patient's bedside electronic console, or the tiny gears in a surgeon's operating room tools.
"Our specialty is very complex parts, with high precision," Castle said. "That's kind of what sets us apart from other machine shops."
The company through the years has accumulated 20 CNC mills and lathes, along with automated inspection equipment. These machines are equipped with special software that Mechanical Advantage's CNC programmers, operators and setup specialists use to relay commands that create the tool paths for the machines in crafting the desired object — precisely and repetitively, until the customer's order is filled.
After several years of investing in much-needed equipment, Cole and Castle knew it was time this year to consider a different capital investment: a building addition. The project should be completed by the end of this year and figures to open a new chapter of growth for Mechanical Advantage and contribute to a new era of manufacturing prosperity in Addison County.
MANUFACTURING RETURNS
Vermont's longtime relationship with manufacturing began more than two centuries ago, with the harnessing of waterpower to operate machinery for working marble and other products. Manufacturing continued to provide plenty of well-paying jobs in our area until the early 2000s, when companies like Standard Register and Polymers closed, due in part to overseas competition and automation.
But the industry is back in business in our region with companies like Mechanical Advantage and New Haven's Champlain Precision for machine parts, Middlebury's Bee's Wrap and Seedsheets for consumer goods, a host of beverage and dairy operations, and longtime fixtures like Collins Aerospace in Vergennes and Maple Landmark in Middlebury.
"Things went elsewhere, and I think now there's no reason why they can't come back," Cole said. "Mechanical Advantage is the type of industry that can be located in remote areas. As long as we have FedEx and UPS, we can get our products to our customers."
The company's workshop was a beehive of activity during a visit last week. A staff of 15 eager, mostly youthful workers was dutifully overseeing and manipulating the massive CNC machines and standing by as they magically converted the technician's electronic commands.
"It's taking the manual machines of 20-30 years ago and having all the motions controlled by computer commands, instead of somebody turning handles," Cole said of the process.
The fastest growing segment of Mechanical Advantage's business is links, including articulating (flexible) links that are typically found in endoscopes, according to Castle. An endoscope is a long, flexible tube with a lens at one end and a video camera at the other; the lens end is inserted into the patient, allowing a physician to examine a particular organ, or assist in surgery.
Assisting in production of potentially lifesaving tools can be interesting work, and both Castle and Cole are willing to train the right people — including recent graduates seeking to gain a foothold in manufacturing. Cole has been a longtime supporter of the Patricia Hannaford Career Center's industrial design & fabrication program, and there are currently two Career Center grads on the Mechanical Advantage staff.
The company is also working with Middlebury College to promote makerism. As recently reported by the Independent, the college's Makerspace, under the direction of Daniel Houghton, is growing in space and interest.
"There's a lot of opportunity for growth here, both personally and professionally," Castle said. "That's an important value of our business.
"We're constantly challenging them, pushing the boundaries of what we're doing as a shop, and also what the individuals are doing and their skillsets," he added.
Cole noted Mechanical Advantage offers people a chance to work in a quickly changing realm.
"We're either controlling robots or fixing robots or adding robots to a process, or we're displaced by them," he said. "We really want to be on that automation curve, instead of waiting for it to get ahead of us."
Reporter John Flowers is at [email protected].
More News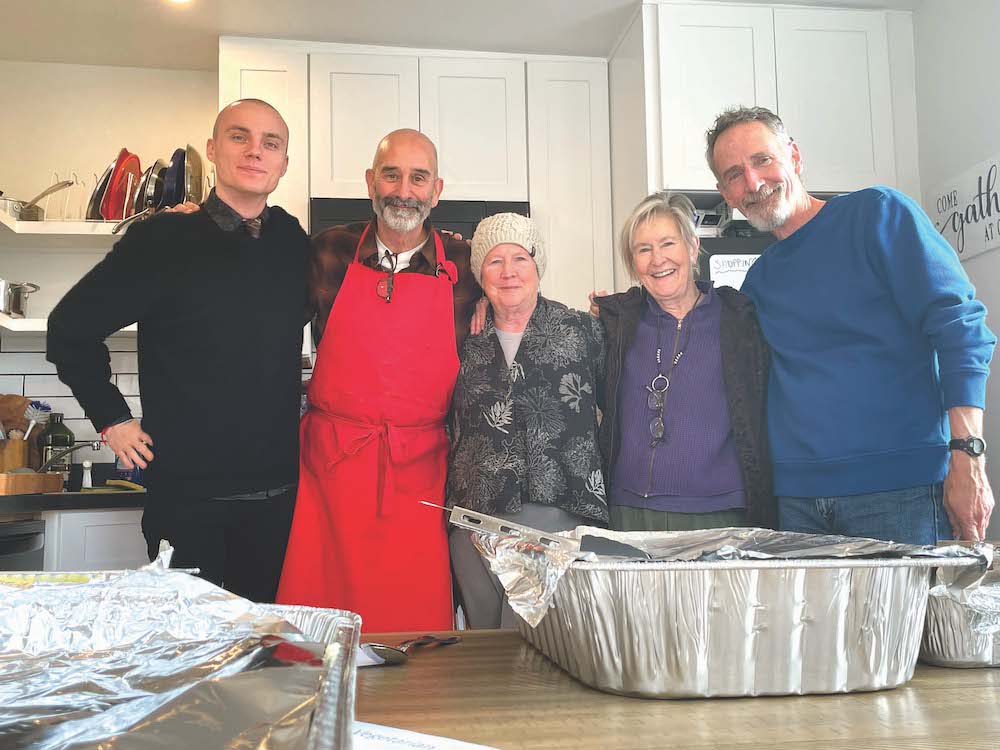 This past Thanksgiving, Nov. 23, saw almost 60 people converge upon the 1,400-square-foot … (read more)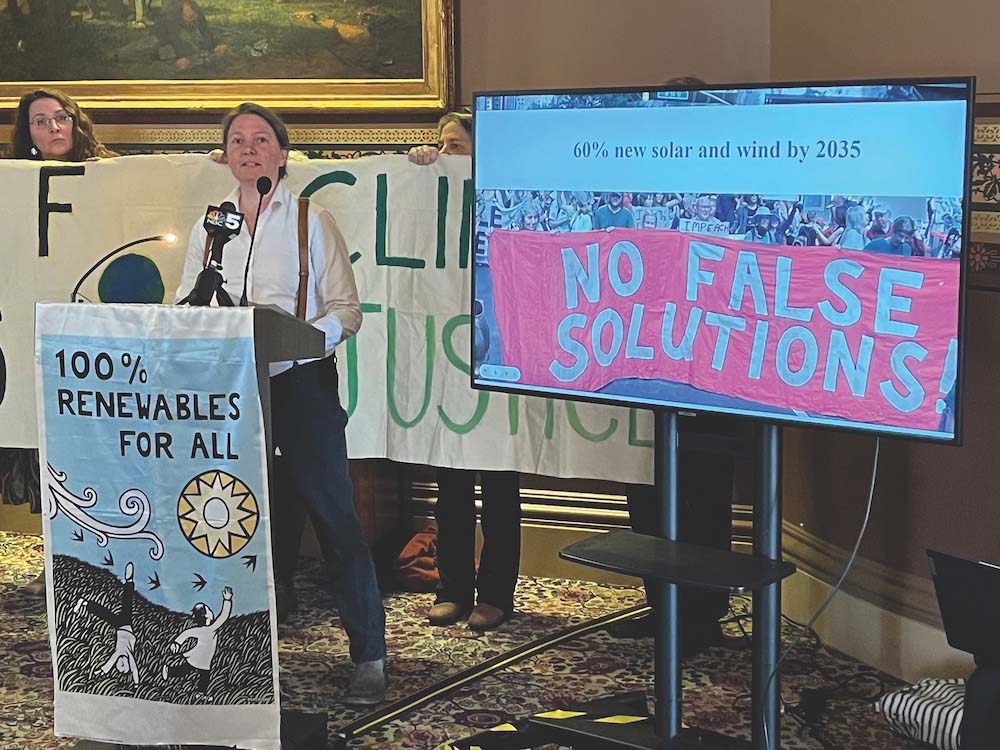 Two state lawmakers are urging Addison County folks not to ease up on efforts to battle cl … (read more)
Hunters during the 16-day deer rifle season that concluded on Sunday brought what was, acc … (read more)