Ferrisburgh News October 2023
Editor's note: Due to a news error, this community news piece did not get published at the beginning of the month. We apologize.
FERRISBURGH — The Ferrisburgh Historical Society will host a presentation by Bernard Noble about the moving of the New Haven Fire Station. The author of "Someone's Darling Slumbers Here: Stories of Vermont's Civil War Soldiers," Noble is an avocational historian of local history, specializing in the American Civil and Revolutionary wars. For the past year and a half, he has been deeply involved in documenting the move of the historic New Haven train depot from its original location at the Junction to its new home in the center of New Haven village.
He has taken well over 2,000 photos of how that remarkable move of 1.6 miles was accomplished, from the beginning of the process to the mounting of the 155-year-old brick building onto its new foundation. This event will be on Sunday, Oct. 15, at 2 p.m., at the Ferrisburgh Historical Society Building at 6 Little Chicago Road.
Rokeby Museum's season ended Oct. 14. But on on Oct. 21, 27 and 28 Rokeby presents a new production inspired by the Spiritualist history at the museum. The event's ticket holders will gather for a short talk on Victorian Spiritualism before entering the Rowland family's home, where actors will guide visitors through a participatory dramatization, recreating a series of séances in various rooms of the historic house. The script for this event is drawn from Rokeby records and other historical accounts. Tickets are $20 for members and $25 for non-members. This has been a popular event in years past, so all are encouraged to get tickets early.
The Lake Champlain Maritime Museum closed for the season on Sunday, Oct. 15. The museum's exhibits were open to visitors at no cost.
Our area schools are in full swing with fall academic and extracurricular programs for our students and families. The school community greatly benefits from parent and public volunteers, so consider volunteering. There are many opportunities to support Vergennes Union High School, such as the Friends of Music, the Commodore Parent Teacher Group, and the Boosters Club. Information about how to connect with these groups can be found at www.vuhs.org.
Additionally, the Ferrisburgh Central School PTO welcomes parent volunteers. Information about the PTO fall events, including the fundraiser that supports programs for the upcoming year, can be found on its Facebook page.
The Bixby Family Movie Night will be on Friday, Oct. 20, at 6:30 p.m. This month's movie, in keeping with the Halloween season, will be "Hotel Transylvania 2," the ongoing story of Mavis and Johnny and, of course, Dracula.
Learn about vermicomposting at the Bixby on Tuesday, Oct. 24, from 5:30-6:30 p.m. Worms are amazing in their ability to crawl through layers of shredded paper and food scraps, eating as they move, and digesting the food waste into nutrient-rich castings. Red wiggler worms are perfectly suited to eat your food scraps, so come join this lesson on vermicompost systems. The workshop will be held in the basement Otter Creek Room, accessible by the walkway in the back parking lot.
Ferrisburgh Grange "King Pede" card parties are scheduled for Oct. 28. These get-togethers are held at the Ferrisburgh Town Hall and Community Center and will begin at 6:30 p.m. with a sandwich supper before an evening of fun and games. King Pede is a game that involves "trick-taking," such as in Hearts and Spades or Pitch. This is a game of fun and skill so come prepared to use your strategic thinking!
Note: We are always interested in including a variety of Ferrisburgh-related news in this column, so if you have events that would be of interest, contact Sally Kerschner at [email protected]. You are also able to access these columns and other information about Ferrisburgh news and events by viewing the Ferrisburgh Town Website at www.ferrisburghvt.org.
More News
Blasting ledge could begin on Monday in Vergennes as work on the $25 million Vergennes Gra … (read more)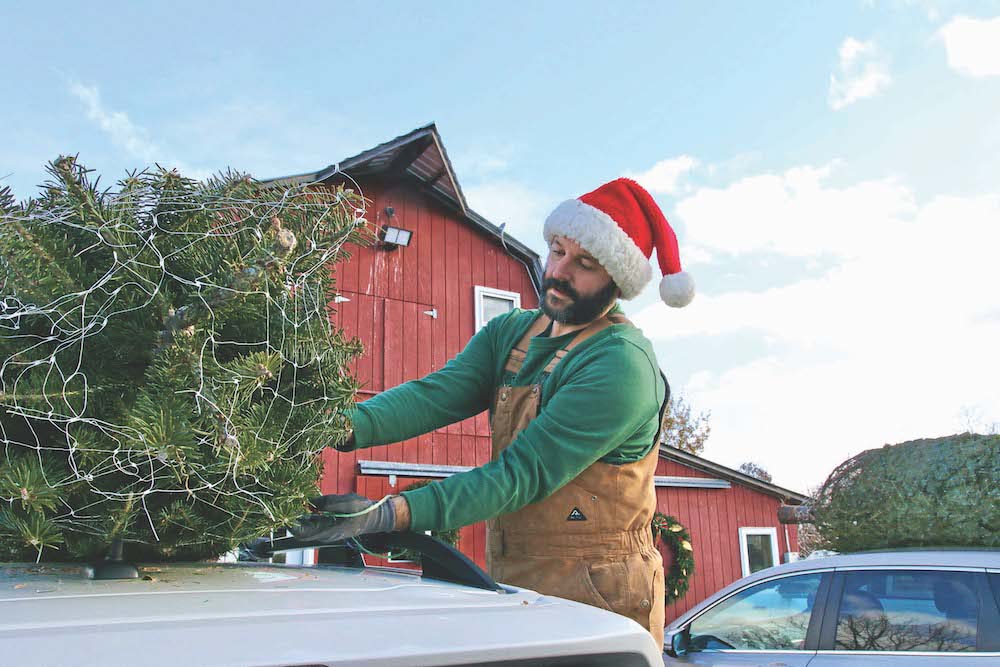 With the holiday season underway, county Christmas tree farms have begun welcoming visitor … (read more)
As the Middlebury Snowbowl prepares for opening day this Saturday, Dec. 9, loyal skiers an … (read more)