Couple thinking big on mansion restoration
MIDDLEBURY — If Middlebury's Means Mansion could talk, it would likely invite you to mix yourself a martini, pull a chair up to one of its seven Middlebury-marble-lined fireplaces and hear stories about the many visiting scholars, dignitaries and local movers-and-shakers whose signatures adorn the guest books once kept at the 208-year-old, nine-bedroom estate at 51 Seminary St. Ext.
Once an opulent jewel in a crown of historic homesteads that pepper the Middlebury Village Historic District, time, neglect and a battery of Vermont winters have dulled the luster of Means Mansion. The two-story, Federal-style structure that once beckoned to passersby from its perch at the eastern edge of the village is now a brooding, tree-shrouded hulk, with peeling paint, mismatched windows, a scruffy yard and a seemingly interminable collection of rooms screaming out for new wallpaper, paint — and people.
But the bones are still there, insist Randall and Kathleen Brisson, a Shoreham couple who recently purchased the stately home and its 3.08 acres for $500,000. The duo — who have extensive experience in restoring historic properties — are committed to spending the next two or more years bringing the mansion back to its former glory.
Their ultimate goal is to convert the building into two upscale, 4,000-square-foot condominiums, while introducing additional dwellings in barn-style structures similar to those that once stood at the site.
Randall got interested in old homes as a high schooler, when he helped move a bunch of them while working for Emile Desautels in Salisbury. They renovated a late-18th century Elijah Wright home on North Orwell Road in Shoreham. They restored (and owed for 21 years) the oldest house in Middlebury, the so-called "Founder's House" on Seymour Street. And they recently completed an award-winning restoration of 495 Colchester Ave. in Burlington, a structure that once served as a store, a blacksmith and wheelwright shop.
The couple learned about the Means Mansion opportunity from Greg Hamilton, owner-operator of Stone Block Antiques in Vergennes. Middlebury College had asked him to clear out some of the remaining items from the mansion prior to sale of the property, according to the Brissons.
"It was serendipity," Kathleen said of the encounter with Hamilton.
As it turned out, the timing was right for the Brissons to take on a new challenge.
"We were looking for another project, getting the itch," Randall said with a smile.
They were given an up-close look at the property and immediately fell in love.
"We walked through and said, 'We can do something here.' It was just a matter of 'What?'"
Randall and Kathleen gave the Independent a tour of their purchase last week. It was like walking through history, atop maple and pine floors, up cherry-wood stairways, past clawfoot bathtubs and copper sinks. And fireplaces. Lots of fireplaces, which were needed back then to retain some measure of warmth in the abode. One of the Brissons' few concessions to modernity will be a hookup to natural gas heat.
"It's pretty charismatic," Randall said while navigating the maze of parlors, studies, bedrooms, living rooms, bathrooms, kitchens and pantries.
"It's a big asset and it hasn't been touched," he added wondrously. "You want to find an antique in the attic or an old car that's a barn find, something that nobody's touched for 50 years, so it hasn't been screwed up."
And they pledged not to screw it up for whomever lives there again someday.
"We want to keep all of that feel, all of the patina," Randall said. "The 'green' value is that it's already here. It's got a cultural significance here on this little hill, it's got history and I believe there's value in both the cultural patina and the physical value that goes with not destroying it."
200 YEARS OF HISTORY
The original, Federal-style part of the building was completed around the end of the War of 1812, and is attributed to celebrated architect/builder Lavius Fillmore, whose impressive portfolio also includes the Congregational Church of Middlebury. The new estate was originally dubbed "Stonecrop Ledge," and was made for Dr. William Bass, who had arrived in Middlebury as one of the first three physicians in town.
Among Stonecrop Ledge's notable characteristics outlined in its historic preservation application: Circular drive, contemporary stone walls fronting its east and west sides, two "formal" facades, both distinguished by beaded clapboards and trimmed with beaded corner boards. It is endowed with elliptical windows on each façade.
A rear addition was built onto the home circa 1894, exemplifying elements of Colonial Revival and prairie style, according to Randall.
By the Brissons' reckoning, the 1815 portion of the house hasn't been occupied for at least 30 years, while the 1894 addition was last occupied in 2007, by P.J. Larocque.
The mansion inherited its current name from David MacGregor Means, a professor of both psychology and political science at Middlebury College who purchased Stonecrop Ledge in 1894. Many people know the "Means" family name as it relates to the nearby "Means Woods." That 29.4-acre forested area was given to the town in 1969 by Elinor Means.
In the spring of 2022, Middlebury College paid $1.5 million to Marjorie Mooney for a 35-acre-parcel off Seminary Street Extension that included the Means Mansion estate. The college's main interest was the land, which it will sell to Summit Properties in increments as that company develops the property into 218 units of mix-income housing.
Means Mansion didn't fit into Summit's plans, so the college elected to sell that asset to another party. The college (through a real estate broker) put the property on the market. A handful of prospective bidders emerged, and the Brissons submitted the winning offer.
It takes a certain kind of buyer to take on a project like Means Mansion, the Brissons acknowledged.
"A lot of people came through here and couldn't see past the dollars. If that's where you start from, this isn't a project for you," Randall said.
But the Brissons are a small operation and they, as the two principals, don't get paid upfront or during the renovation.
"We're still our own boss here," Randall said. "There's a value to that that gets tagged on at the end."
He and his wife are aware of how a vintage home can beckon builders like a beautiful sea siren, only to leave dreams and finances dashed upon the rocks of unforeseen expenses.
"There were several proposals that dead-ended," he said, referring to other contractors who thought they had the means to take on Means.
Fortunately, Randall and Kathleen have found the home to be in relatively sturdy condition. They credited the original builders and the timber quality for ensuring air circulation through the building, which prevented extensive rot and mold that can take hold in the "tighter" homes of the 20th and 21st centuries, Randall explained.
It's an architectural safeguard, among many, that the Brissons plan to maintain.
"We're passionate about improving things and restoring old buildings," Kathleen said.
There was a minor hitch during conveyance of the Means Mansion to the Brissons.
Middlebury Selectman Andy Hooper and his spouse, Middlebury College Economic Prof. Caitlin Myers, reside next to the Means property. After the college bought the land last year, the couple asked about acquiring a 25-foot setback to provide a buffer to the Means property.
"The college agreed and said they would submit the property transfer as a boundary adjustment and we would likely only be responsible for the cost of the survey," Hooper said in an email exchange.
But ultimately, the boundary adjustment didn't get done before the property was under contract to the Brissons.
"The college made extensive efforts to remedy the situation after the sales contract was signed, but the Brissons' interest was in returning the Means property to West facing, and had plans for the undeveloped space, and we decided there was no equitable resolution to be found," Hooper said.
As for the future of the Means Mansion, Middlebury College officials remain confident in its new stewards.
"As we announced in August of 2022, our intention when purchasing of the 35-acre parcel was to subdivide the main historic residence out and offer it for sale to someone who would honor the historic nature of the old mansion while maximizing the allowable density to add much needed affordable, workforce and market rate housing for the community," said college spokeman Jon Reidel. "We found that in the Brissons established stewards of other Vermont historic projects and a good local partner who deeply cares about Addison County."
Reporter John Flowers is at [email protected].
More News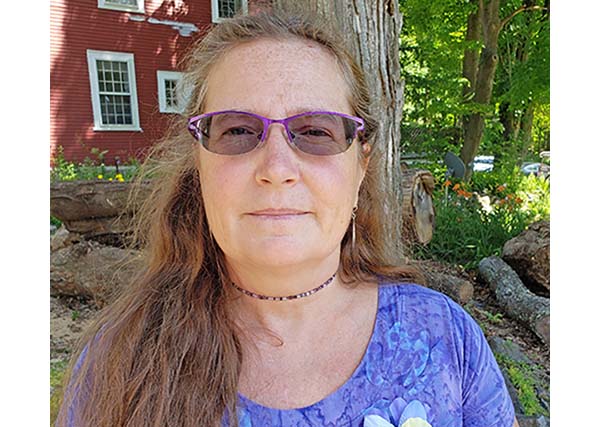 Learn about the disease in a documentary film by a local woman who knows first hand. Plus … (read more)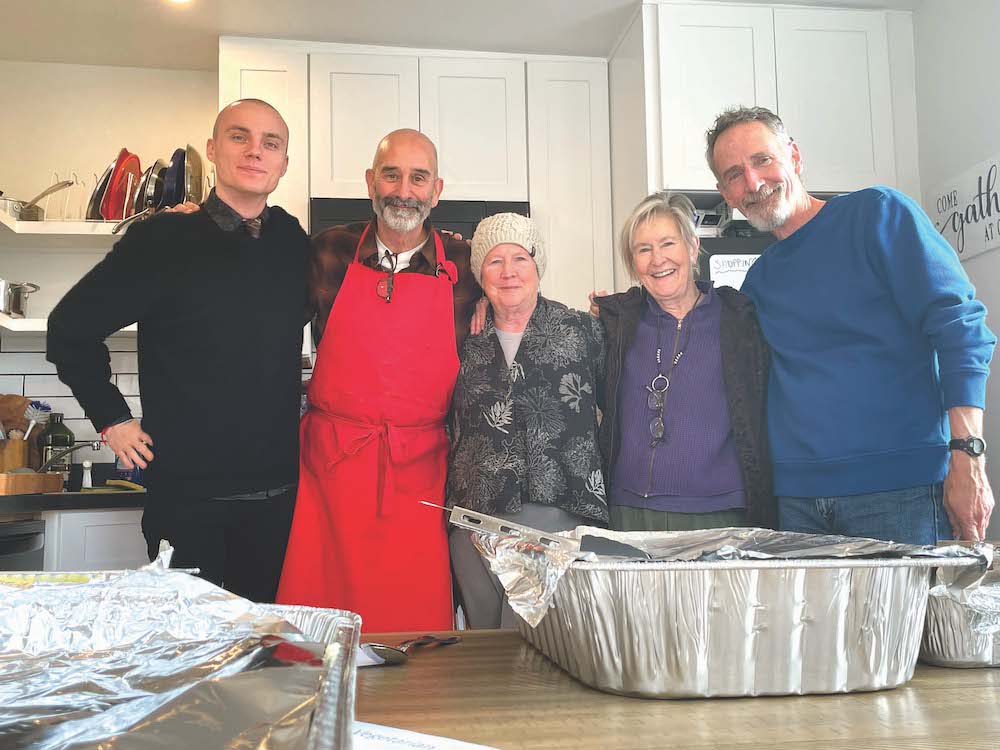 This past Thanksgiving, Nov. 23, saw almost 60 people converge upon the 1,400-square-foot … (read more)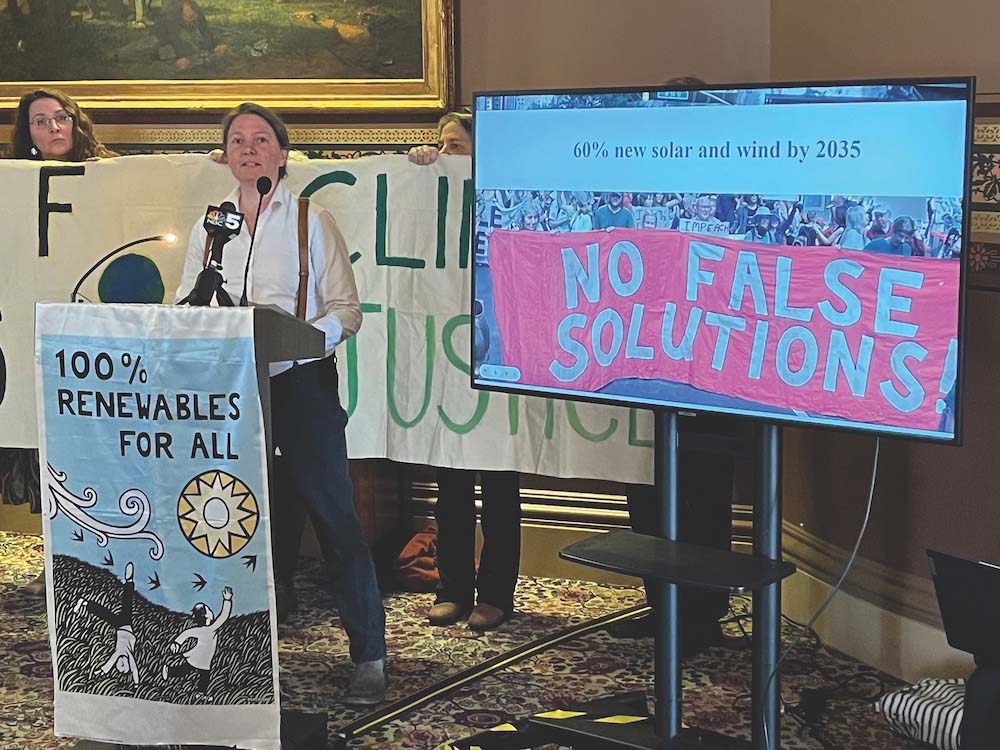 Two state lawmakers are urging Addison County folks not to ease up on efforts to battle cl … (read more)