College programs exploring conflict transformation
MIDDLEBURY — Middlebury College's ongoing work with the Kathryn Wasserman Davis Collaborative in Conflict Transformation, or KWDCCT, continues to create opportunities for members of the college community to explore different types of conflict and how they approach that friction. 
This fall, programming connected with the collaborative is offering individuals in the broader community the chance to engage in that work as well. 
Sarah Stroup is a professor of political science at the college and serves as director of the Collaborative. She encourages community members to take part in these programs as the college continues its work with her organization. 
"This is an incredible opportunity for our campuses and for our communities to build new knowledge, practice new skills and cultivate new dispositions for constructive engagement in conflict," she said. "We are only at the beginning of this work, and in the first few years we're inviting everyone to be in touch about how they understand our initial framing, but also share work with us that they already do."
Conflict transformation asks us to rethink how we understand conflict. The field of study explores the various aspects of conflict, as well as how destructive disputes can become constructive and lead to positive change.  
In March 2022, the college received a $25 million grant from an anonymous donor to fund the creation of a new conflict transformation initiative. Through the KWDCCT, the college has supported existing institution-wide work in the area of conflict transformation and developed new programming. 
That work has unfolded across various "pillars" of the institution, such as Middlebury's undergraduate campus, the Schools Abroad and the Middlebury Institute for International Studies at Monterey. 
EXPANDED PROGRAMS
Kailee Brickner-McDonald leads the experiential learning pillar and serves as interim director of the college's Center for Community Engagement. Through its programs, the center seeks to enable students to lead impactful lives through experiential learning opportunities with community partners. 
Brickner-McDonald said working with the collaborative has allowed the center to prepare students for conflicts that might take place during those experiences. 
"The conflict transformation lens invites us to expect and embrace the tensions that inevitably arise from working on complex issues among diverse people and approach them as opportunities for growth and learning," she told the Independent. "As we've adopted conflict transformation into our practices, we're setting up our programs and relationships to intentionally support students with the skills, knowledge, and dispositions to lean in to the challenging, messy processes of collaboration and social change, and to contribute constructively to conflicts at many scales, from personal to societal." 
One initiatives supported by the collaborative is the center's Privilege & Poverty summer internship program, an eight-week experience that allows students to think deeply about the causes and consequences of economic inequality through their placements at various Addison County social service organizations. 
The KWDCCT has helped expand the program to now include two half-credit courses, held before and after a student's internship, to help participants prepare for and process their experience in the program.
"Students now gather as a cohort each week for the second half of the spring semester, to learn more about the causes and consequences of economic inequalities and build connections with each other, so they're able to jump into their summer internship placements with more contextual knowledge of the complex social systems that emerge in locally specific ways in their work with their community partners," Brickner-McDonald explained. 
She added that the center is also excited about what the fall course will offer students. 
"They'll get to ask, together and with faculty support, what they're curious about next, consider how they want to continue to take action, and share what they've learned with others," Brickner-McDonald said. 
PUBLIC EVENTS
The collaborative has allowed other pillars of the institution to create and expand programs, some of which will take place this fall and be open to the public. 
Those events include an Oct. 9 talk on "Polarization and Persuasion in American Politics," led by Joshua Kalla, an assistant professor of political science at Yale University. Kalla will discuss his research on political persuasion, prejudice reduction, and decision-making among voters and political elites. 
The KWDCCT will also sponsor an Oct. 16 community discussion on The Vermont Restorative Approaches Collaborative, a state-wide network that supports the development of restorative practices in schools. 
Stroup said Middlebury College recently joined the network and is helping host its website. 
"We're really excited about expanding that network beyond K-12 schools, and we know that there is a lot of local interest in restorative practices," she said. 
During the community discussion, Lindsey Halman, executive director of UP for Learning, will talk about the Vermont Restorative Approaches Collaborative's work and lead a conversation about Middlebury's needs and efforts in restorative practices.
Later this fall, the Middlebury College Dance Department will also host several artists and events connected to The Global Body in Conflict: Movement Matters series. The series brings individuals together to explore conflict-related goals through community workshops and other events. 
"Sometimes we like to think of conflict as a rational and reasoned experience, and our wonderful colleagues in the arts remind us that it is a full body experience, that it shows up in our breath, in how we communicate, and it shows us that we can change how we communicate," Stroup said of the series. 
In October, the Global Body in Conflict: Movement Matters series will welcome Sean Dorsey, a transgender and queer choreographer and activist from San Francisco. Dorsey will lead an "All-levels Trans/Queer-Supportive Dance Class" on Oct. 18 and share his experience as a trans dancemaker and activist during an Oct. 19 artist talk. 
The Global Body in Conflict: Movement Matters in November will host Tatiana Desardouin, an artist whose work explores race, Black culture, immigration and colonization through Hip-Hop dance and other topics.
Desardouin will lead a Nov. 29 master class that in part, will offer students an introduction to hip-hop and house dance culture, drills and foundations. On Nov. 30, Desardouin will discuss what she feels is the role of an artist and her process of using dance to share social issues during an artist talk. 
As the college enters its second academic year of working with the KWDCCT, Stroup emphasized that community members are invited to participate in the work ahead. She noted that many individuals in the college and broader town community are already engaged in the work of conflict transformation and the college is interested in hearing about those efforts. 
"(Community members) help victims of trauma, they support cross-cultural engagement, they talk to their neighbors at town meetings across their differences, so for folks that are interested in contributing to this effort or learning more we really hope that they'll be in touch," she said.  
Those interested in learning more about upcoming programs can find event details on the college's calendar of events at middlebury.edu/events.
More News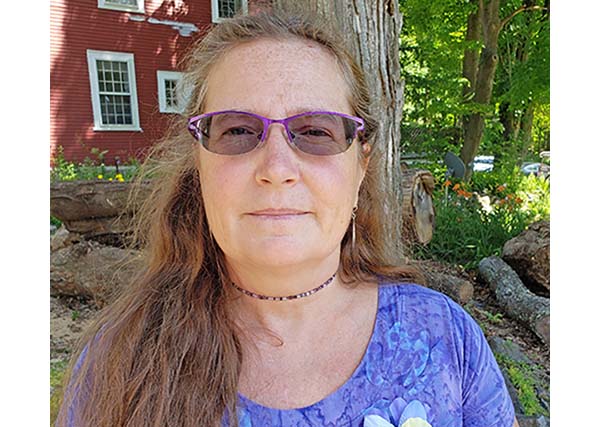 Learn about the disease in a documentary film by a local woman who knows first hand. Plus … (read more)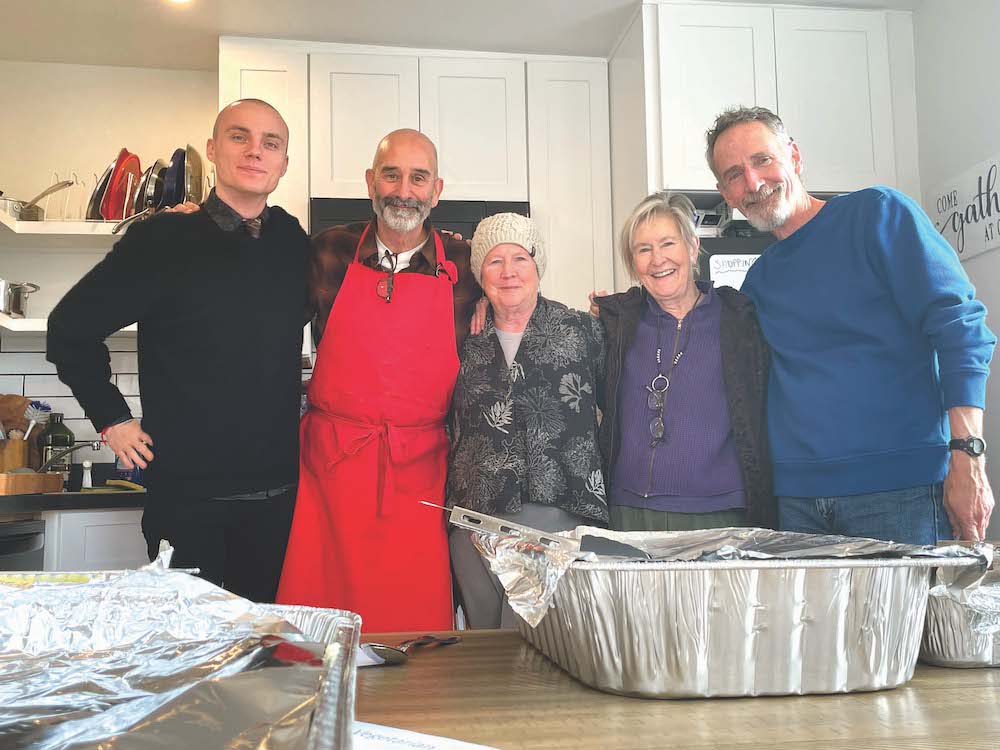 This past Thanksgiving, Nov. 23, saw almost 60 people converge upon the 1,400-square-foot … (read more)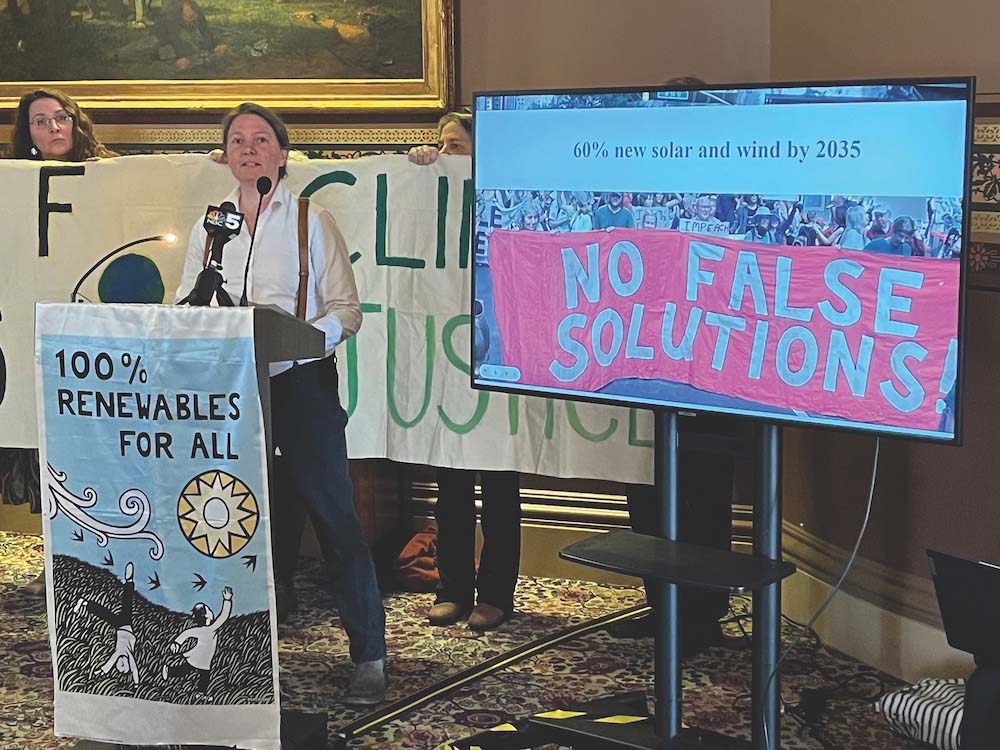 Two state lawmakers are urging Addison County folks not to ease up on efforts to battle cl … (read more)