Most OV teams looking to newcomers this fall
BRANDON — After a mostly successful autumn season a year ago sparked in part by a strong class of senior athletes most teams at Otter Valley Union High School will be relying more on youth this fall. 
That does not mean, however, optimism is not in the Brandon air along the banks of Otter Creek.
GOLF
The OV boys' golf team offers a good example of the trend. The group is coming off two straight Division II titles, but returns only two golfers who completed in the 2022 sectional and state tournaments. But one of them is D-II medalist Lucas Politano, a junior this fall, who is arguably the top youth golfer in the state and will be favored for another individual title.  Sophomore Jackson Howe is the other tournament veteran.
OV Athletic Director Steve Keith acknowledged the obvious: A third straight title for Coach Greg Hughes's group depends on how quickly the rest of the team develops.
"We have other guys who competed at different matches last year and are ready to step in and play quality golf," Keith said. "I think all of those guys are going to take on enlarged roles, and they are going to be counted on to put in scores that are going to compete at the state level."
Keith said Hughes believes that will happen.
"To compete for a title I think is what Coach is looking for here," he said. 
FIELD HOCKEY
Coach Jodie Keith's Otters enjoyed the best season among local field hockey teams a year ago, winning 10 games and dropping a one-goal heartbreaker to a No. 4 seed Spaulding in the D-II quarterfinals. 
But the program's high school numbers aren't strong this season after heavy graduation losses: Only 14 players are in the grade 9-12 program, although the 25 middle schoolers who signed up showed field hockey is still alive and well in the Brandon-Pittsford area.
This season Coach Keith's squad should be strong in the back, with four-year starter Lily Morgan in goal and two other defensive starters returning. 
And again development of younger players could determine an OV team's finish, according to the AD, and he called that a program strength.
"Coach Jodie does a really good job with that group bringing them along from start to finish," said the AD. "I think they always show a ton of improvement from year's start to year's end."
He also described the squad as fast and athletic.
"We're certainly going to be strong," he said. "They're going to athletically compete with everyone."
FOOTBALL
Coach Jordan Tolar's OV football team followed up a 4-4 2022 regular season in D-III with a quarterfinal setback, and then graduated a number of key players on both sides of the ball, including its quarterback/safety and a Shrine Bowl running back/linebacker.
"We lost a lot of guys who were on the field for a lot of minutes," Keith said.
But he added, "There are some good players back who did see some time last season."
As well as the key returners for OV as the team remains in D-III again, Keith and Tolar both noted the hard work the 30 Otters on the squad put in during the offseason and preseason. 
"We had a really good turnout. Our spring and our summer lifting were awesome workouts, and I think the coaches are really excited about what the possibilities are with this group," Keith said. 
"There are a lot of guys who are going to step up into new roles, but overall that's something that year-in, year-out is going to happen. But the kids did a lot of work this offseason. And they committed this preseason to doing things right and doing things the way the coaches wanted them to do. They've been great across the board."
BOYS' SOCCER
Coach Brian Thomas's OV boys' soccer team compiled a solid 8-8 record in 2022 that included a D-II playoff upset of host Mount Abraham. Goalie Isaiah Wood, now a senior, played a big role in that postseason victory, which Keith said gave the program a boost that carried over into this fall. 
"It was a great win," he said. "It was really special for us to have that happen. They had an opportunity, and they took it. And I think they're really hoping to run that momentum into this year."
OV will carry 17 players on the varsity roster and for the second straight campaign will not field a JV team. Keith said many younger players who thus saw some varsity action in 2022 are ready to play bigger roles this year. 
"A lot of guys kind of got their feet wet and figured out what it's all about," he said.
This year the Otters would like to host a playoff game, a rarity for an OV soccer team. 
"We lost some starters from that group, but we have some good returning scoring prowess," Keith said. "And our goalkeeper is back for his senior season and did a lot of work this offseason. Those guys all have a confidence to them, and certainly they put in some work, and they're all stronger and faster."
GIRLS' SOCCER
Coach Tammi Blanchard's OV girls' soccer program took a step forward in 2022 with seven wins, six more than in 2021. 
One key to maintaining the forward progress for what is still a young squad will be all-star goalie Linnea Faulkner, one of just three seniors on Blanchard's roster — defender Brookelyn Kimball and forward Sierra Cormany are the others.
All will play key roles as the team's story is a familiar one at OV.
"We had a lot of graduation numbers from last year," Keith said. 
Still, he said, there were "a lot of dedicated kids that did come to our summer workouts," several promising players have joined the program from the middle school level, and athletes who played in supporting roles a year ago "have shown a lot of passion and energy and are committed to each other and being good teammates and being part of what it takes."
CROSS COUNTRY
Historically the numbers have been a bit low for Coach Cam Perta's OV cross country program, but it is possible the tide could be turning this season. Counting middle school runners 14 students signed up, including some soccer players doing double duty.
"We have a good mix, seven through 12," Keith said. "It's across the board."
 Junior Luke Calvin is projected to be the top runner among the high school boys, Keith said. 
There are still not enough girls to compete as a team, but three middle school girls signed up to join talented junior Sara Loyzelle and offer hope for that side of the program in the future.
Keith is hopeful overall about cross-country in the years to come after the signup and expects a positive experience for the team this fall.
"All of them are really positive kids, and hopefully they'll have a nice season," he said. 
More News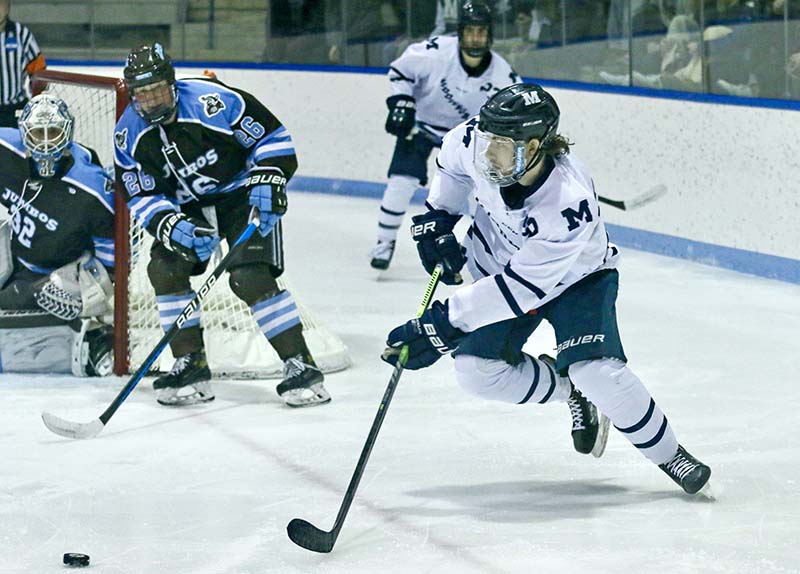 Middlebury College men's hockey surged passed Conn College before falling to Tufts this pa … (read more)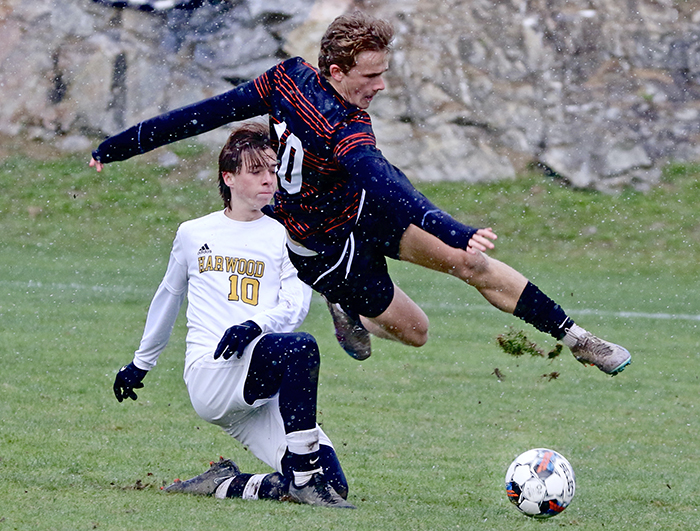 Seven local high school boys' soccer players were named to the Division II or III All-Stat … (read more)
Five area high school girls' soccer players were named either Division I or D-II All-State … (read more)