Karl Lindholm: Checking in with the peripatetic Bill Lee
I gave Bill Lee a call last week, hoping he was at his home in Craftsbury and we might arrange a visit. I was concerned for his health.
Whenever I have an occasion to call Bill, a part of me hopes he's not available or doesn't pick up because I so enjoy the message that takes us into voicemail. That was the case this time:
He rambled a bit about "found money," and ended with this thought: "I never pitched with money in my pocket. But now I do. You never know when you're gonna need to tip the paramedics!"
Bill was referring to his three recent health scares, two while pitching for the Savannah Bananas and most recently in Worcester, Mass., at Polar Park as he prepared to throw out the first pitch at a WooSox game. 
I asked him about these episodes and he jumped on the term "episodes" and told a Rube Waddell story before answering. Bill considers Rube, a Hall of Fame left-handed pitcher and eccentric from the early 1900s, an antecedent.
It seems Rube Waddell was in hot water for a fight he had initiated in a hotel lobby. Naturally, the press asked him questions the next day about "the hotel episode," to which Rube replied, "Nothing to it. In fact, I've never even been in the Hotel Episode. Couldn't find it with a map!"
Bill also believes he is the incarnation of the great Satchel Paige, and other untamed souls of the diamond. The autobiography of the ageless Satch was titled "Maybe I'll Pitch Forever," which aptly describes Bill's expectation as well. 
For the uninitiated, Bill Lee, now 76 years old, was an outstanding left-handed pitcher in the Major Leagues for 14 years for the Red Sox and the Montreal Expos, winning 119 games. He is in the Red Sox Hall of Fame. He was given the nickname "Spaceman" for his independent spirit and unconventional views. 
Bill has never stopped pitching. Forty years after his last Major League game, he still pitches as often as he can, for anyone who calls and says, "Bill, I need a pitcher." Year after year, he pitches for the Burlington Cardinals in the Vermont Senior Baseball League and on other teams around the country.
He is determined to be well enough to pitch in Arizona in October for the Sacramento (Calif.) Solons as they defend their national 75 and older championship. For me, watching Bill pitch is a joy: he has a rocking-chair motion, winding up in the old-fashioned way, hands joined overhead, a nice high leg kick still, a drive off his back foot, smooth release and follow through. Apparently effortless. Beautiful. 
I don't refer to him as "Spaceman" because my admiration for him is based on his sheer, unsurpassed love of the game, not on his public persona. When I have taught a baseball class at Middlebury College, Bill is my "closer": I bring him in to "teach" the last class and he doesn't disappoint.
Bill Lee and the Savannah Bananas are a natural fit. The Bananas, based in Georgia, are a traveling independent team that aims to entertain the fans with baseball (pretty good baseball too: Bill says "equivalent to Double A") and high jinks. For seven years they played in the Coastal Plain League and won three championships. 
Now they play "Banana Ball" year-round. It's baseball with some dynamic twists. Think Harlem Globetrotters. The Bananas bring their own opponents, the Party Animals; both teams wear brilliantly colorful uniforms, neon yellow (Bananas) and purple (Animals). They feature choreographed dance routines and have their own rules: for example, a batter who hits a foul ball into the stands that is caught by a fan is out! 
One cold February day in Vermont in 2022, as Bill explains, "I got a call from Jesse Cole (Bananas founder, owner, ringleader, and impresario), who said, "I'd like you to come down to Savannah and try out for the Bananas.'"
"I replied, 'I don't try out.'"
"'Come down anyway.'" 
"Savannah in February. Vermont in February. It was not a hard decision." That's how Bill became a Savannah Banana. 
Bill and Diana, his wife, and I met last week on Wednesday for breakfast at Denny's in Rutland. They were on their way to Cooperstown for a game that afternoon. He was suiting up for a team from Cutler, Maine (near Machias), called the Lobstermen. He thought he might pitch an inning, "just to loosen up" (Diana rolled her eyes). The Lobstermen are friends Bill made at a Red Sox fantasy camp many years ago.
The next day, Thursday, he was rejoining the Bananas in Syracuse at ATD Stadium, the ballpark of the AAA Mets. He would not be pitching there as Jesse Cole has shut him down till he gets a clean bill of health. They sold out the stadium in Syracuse, 11,000 fans. The Bananas are a hit wherever they go.
At Denny's, like the scribes who interrogated Rube, I asked Bill about his "episodes." The first one, in Savannah, was "real serious," Bill admits. On Aug. 21, a year ago, he was warming up in the bullpen at the Bananas home park, Grayson Stadium, preparing to pitch the fifth inning, when he collapsed. His heart stopped and he had to be revived with a defibrillator.
"It was First Responders Night at the park!" he chortled (yes, he chortles). "How about that! The EMTs were over the bullpen fence in a flash!" He was taken to the hospital in Savannah, had a pacemaker/defibrillator implanted — and he was back on the mound last February.
Then, in June, he had another scare, in Indianapolis this time. "Eighth inning, runners on first and third, count was 2-1 . . . and I went down like a sack of cement — and the pacemaker shocked me right back." 
He says he's thinking of suing the company: "They robbed me of the right to die on the mound!" 
In Worcester, just a few weeks ago, he was just stretching in the outfield preparing to throw out the ceremonial first pitch when he felt woozy and disoriented. At UMass Worcester Hospital, they discovered the real problem: a 95% blockage in the "circumflex artery at the back of the heart."
A procedure there in Worcester on Labor Day took care of some of the problem, but Bill is awaiting an angioplasty and the placement of two stents at Mass General, maybe as soon as next week.  
The sooner the better. There's that over-75 tournament in Arizona next month — and word is that the Bananas have scheduled games next summer in Wrigley and Fenway.
Imagine that.  Bill Lee back on the mound at Fenway: 
Irresistible.
—————
Karl Lindholm Ph.D. has come out of his comfortable retirement this fall to teach a first-year seminar, "Segregation in America: Baseball and Race." He can be contacted at [email protected].
More News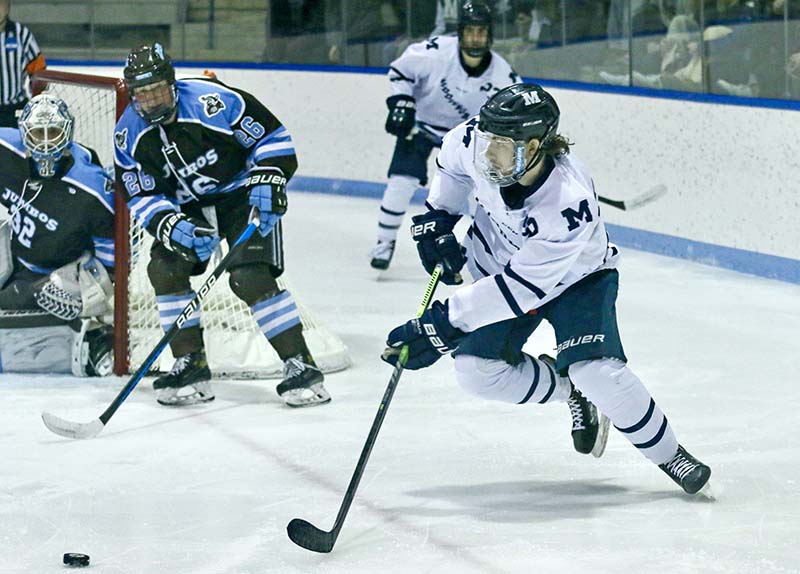 Middlebury College men's hockey surged passed Conn College before falling to Tufts this pa … (read more)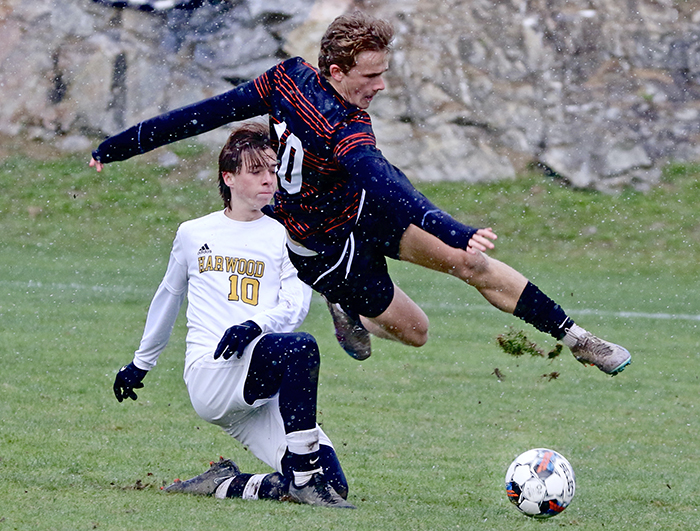 Seven local high school boys' soccer players were named to the Division II or III All-Stat … (read more)
Five area high school girls' soccer players were named either Division I or D-II All-State … (read more)