Sparse apple crop won't deter Happy Valley's McManus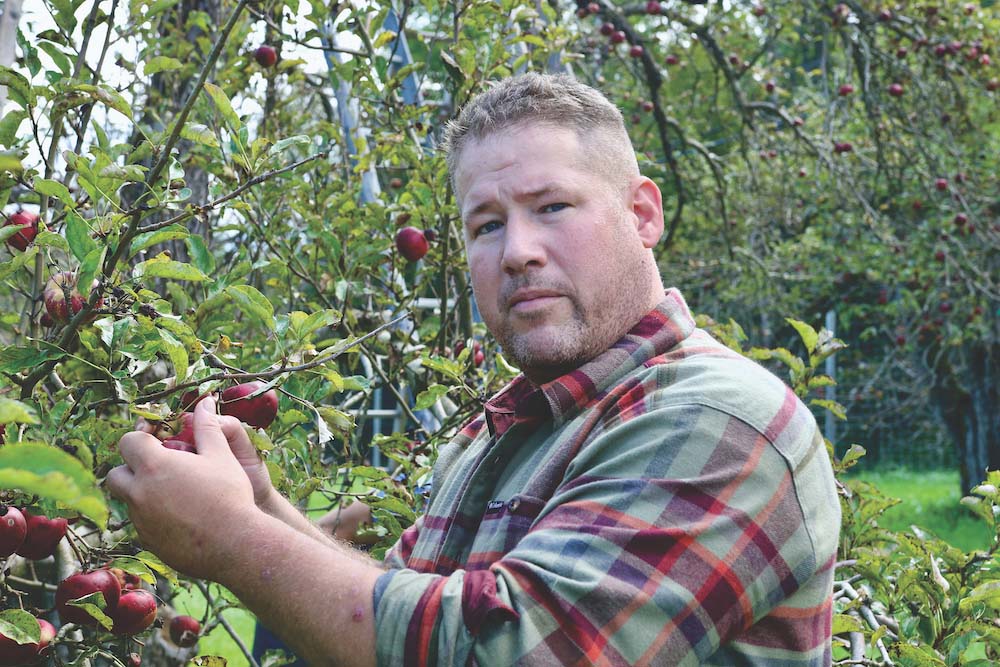 MIDDLEBURY — "When life gives you lemons, make lemonade," is American writer Elbert Hubbard's enduring ode to optimism.
Local orchardist Conor McManus has almost cornered the market on optimism.
But apples? Not so much.
A cruel spring frost robbed Middlebury's Happy Valley Orchard of roughly 98% of its 2023 crop. So McManus's credo this year can best be described as, "If life doesn't give you apples, bring some in and diversify your operation to make it resilient for the long haul."
McManus, 44, has indeed picked a difficult year to take over Happy Valley from longtime owners Stan and Mary Pratt, but he's never backed away from a challenge. 
He originally hails from the Portsmouth, N.H.. area. His folks were both loggers and foresters, so he spent a lot of time in the woods.
"I learned a lot about trees and growing things," he said with a smile.
But McManus was also curious about how things worked, so he ended up earning an engineering degree in college and started his career as a construction manager. He's a graduate of Norwich University and Vermont Technical Center.
He found the work interesting, but not very fulfilling. It was in 2013, while working a construction management job in Council Bluffs, Iowa, that he decided he needed a change of scenery.
"I realized I didn't want to be working in cubicles my whole life," he recalled. "It seemed like I was always working for 'the man,' somebody else who was making a lot of money.
"I wanted to do something with my hands, like my parents," he resolved. "I wanted to start my own business and see what my own hard work could do for myself, instead of giving it away to somebody else."
McManus's first independent venture was growing hops, while still in Iowa. He noted the national craft beer industry was firing on all cylinders. So in his spare time he planted rhizomes in huge pots and nurtured them in anticipation of having a nice hops crop to sell to beer makers.
In the meantime, he was yearning to relocate to the East Coast.
"I figured that if I could get (the rhizomes) started, I could buy a house in Vermont and move there," he said, figuring hops could thrive in the Green Mountain State.
He found a small farm in Fairfax, to which he shipped his hops crop from Iowa.
Fortunately, McManus had the foresight to take a job at PC Construction in South Burlington in case his hops dream fizzled. Because it did.
"The change in climate and environment killed them all," McManus lamented. "In two months, three years of hard work (in my spare time) was gone."
He instead tried farming vegetables on his land but couldn't make a go of it as a solo operation.
"You can't do all the marketing and all the growing and expect to make any profit," McManus said.
He was about to retire his green thumb when he spied three apple trees on his property and decided, as a lark, to make some sweet cider. He pressed the apples and had a taste.
"It was awful; so bitter," he said. "I decided to ferment it, figuring it couldn't get any worse."
He bottled around five gallons of his product and stored it in his root cellar.
"I forgot about it," he said.
Until around five months later, during a February storm. He retrieved a bottle of cider to sip in front of the fireplace.
It was surprisingly good. He gave a taste to friends and family. They liked it and wanted more. So he ramped up production the following year to 40 gallons, using his own apples along with some from various Vermont orchards.
Thus was born Mountain Mac Cider Co. in May of 2015, an operation that's now churning out 40,000 gallons per year, according to McManus.
He continues to blend old-growth apples with more modern, conventional brands. One of his prominent suppliers had been Happy Valley Orchard at 217 Quarry Rd. in Middlebury.
And when McManus reached out last year to Happy Valley co-owner Stan Pratt for apples and fruit-pressing help, Pratt suggested sweetening the deal.
"He said, 'I can help you out, and I can solve your problem permanently; are you interested in buying an orchard?'" McManus said.
After giving Pratt's offer a lot of thought, McManus decided earlier this year to go for it. 
"I saw a bunch of different opportunities," he said. "I never thought of this (acquisition) as just feeding my cider operation."
Indeed, McManus has expanded Happy Valley's business plan to include live entertainment, a variety of homemade apple products, hayrides, kids' events and more — to go along with the perennial pick-your-own and farmstand offerings. Also on the agenda are a Harvest Festival, summer and winter solstice parties, and a Halloween party that'll include "tricks or treats" for dogs.
The weekly live shows this fall will start this Friday, Sept. 15, with lineup of musicians/singers Molly Paden and Ciarra Fragale (4-6 p.m.), solo musician/singer Sister Speak (6-8 p.m.) and comedian Galyn Nash (8-10 p.m.). A small stage is set up behind the orchard's farmstand, and McManus has invited food trucks to serve show-goers.
"We wanted to have something for the kids and the families that doesn't cost anything," McManus said. "I want to get people out here to have fun and make this (business) a part of the community."
Only the comedy shows will carry a charge. You can learn more about Happy Valley's food and programming at facebook.com/happyvalleyvermont.
Unfortunately, Mother Nature has made 2023 a tough year for Happy Valley to offer homegrown fruit. Given the orchard's temporarily barren trees, McManus is having to contract with other area orchards for the steady supply of macs, zestars, empires and other varieties. 
But he stressed apples and Mountain Mac cider aren't the only items you'll find at Happy Valley. He's fortified his farmstand to include other fresh produce, as well as flowers. Last week, there were mums, asters, trixis, cabbage, kale, corn, tomatoes, zucchinis, cucumbers, green bell peppers, tomatillos, onions, garlic, squash, watermelon — and seven different flavors of cheese curd and wedges. There's also pies, doughnuts, fudge, breads, cookies, jams and other treats.
McManus has three beehives on his property that have allowed him to branch into honey.
Future plans call for an early summer opening with a tasting room that'll include Mountain Mac cider, two beer varieties and a liquor made from apples. An all-natural apple soda, called "Cida," is in the works.
A workforce of four full-timers and 12 part-timers help McManus keep the orchard running. And he'd like to see it become a year-round operation.
It's been a struggle in the early going, but McManus has no regrets about making an office out of the great outdoors.
"I'm a lot happier person now. I love being out here," he said. "I feel I missed so much of my life sitting in a cubicle, behind a desk. A summer would go by and you'd forget to take a swim. Now, after I work my tail off at the orchard, I'll hang my hat up for the day and say (to my dog), 'We're going to go to the river and jump in and watch the sun set.'"
Reporter John Flowers is at [email protected].
More News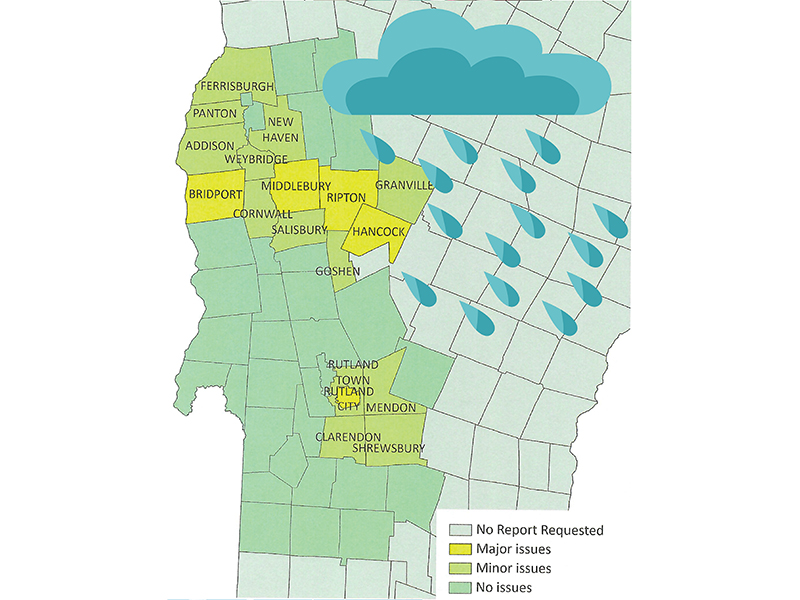 Local towns may get federal money to pay for more than a million dollars in cleanup and re … (read more)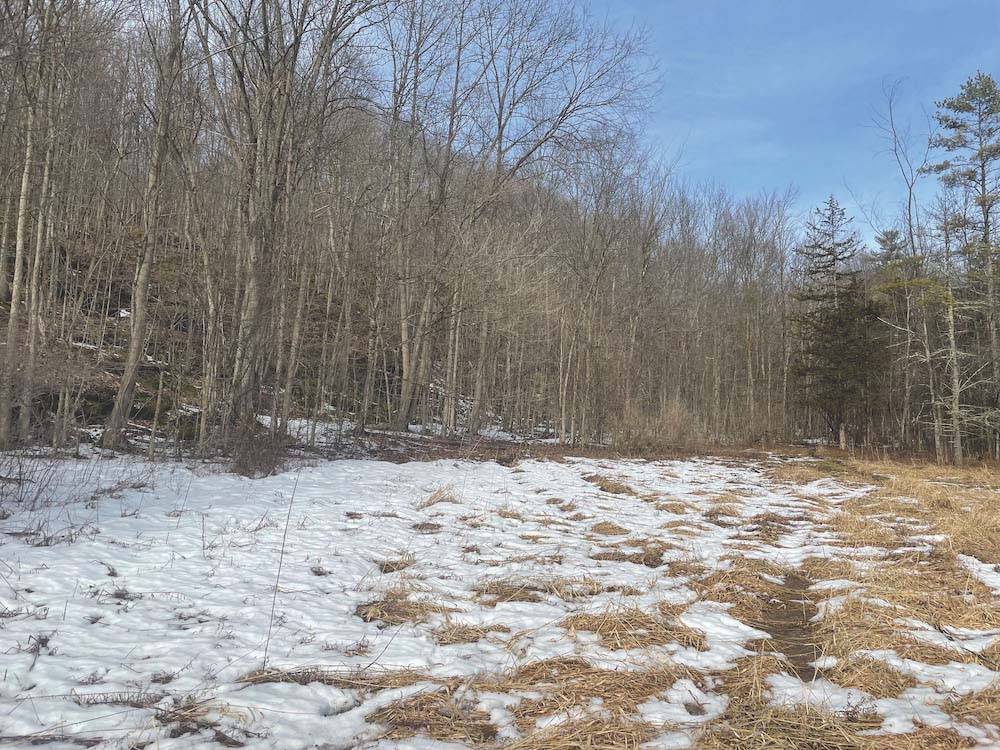 The Vermont Fish and Wildlife Department is putting $566,667 in grant money toward conserv … (read more)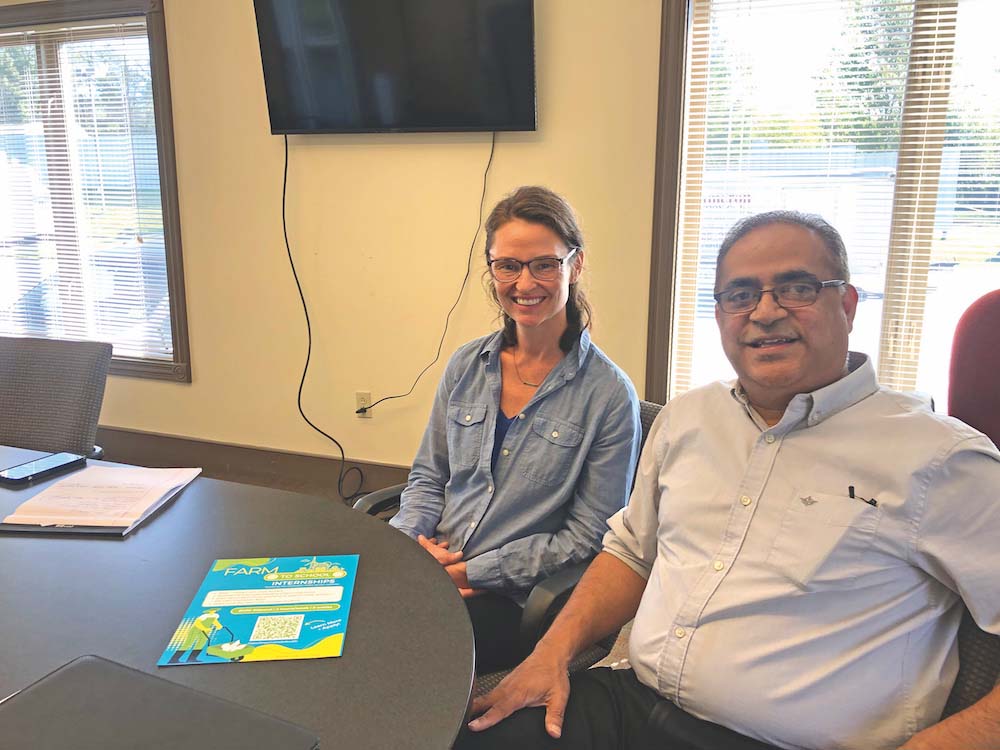 Like most things, the future of agriculture in Vermont lies in the hands of younger genera … (read more)