College teams post big wins
MIDDLEBURY — The Middlebury College field hockey and men's soccer teams on Tuesday opened their seasons with one-sided victories, while the Panther women's soccer team was set to open by hosting Plattsburgh on Wednesday after the deadline for this section. 
The field hockey team and both Middlebury soccer squads will begin their NESCAC schedules by hosting Amherst on Saturday. 
FIELD HOCKEY
The Panther field hockey team coasted past visiting Castleton, 12-0, scoring eight times in the opening quarter. Katie George led the attack with four goals, including the first two of the game, and Hanna Medwar and Shawna Ferraro added two apiece. The Panthers did not allow a shot on goal. 
Former Mount Abraham Union High School standout Madison Gile, a freshman, started for Castleton, which dropped to 1-2.
MEN'S SOCCER
The Middlebury men's soccer team cruised at Mount Saint Mary, 11-1, taking a 4-1 lead into intermission and pouring in seven second-half goals to set a single-game scoring mark. Luke Madden and Shane Farrell led the attack with two goals apiece, and goalie Ryan Grady made three saves. MSM goalie Caesar Martinez stopped nine shots for his 0-3 team. Former Vergennes standout Elijah Duprey, a freshman, started for the host team in Newburgh, N.Y. 
More News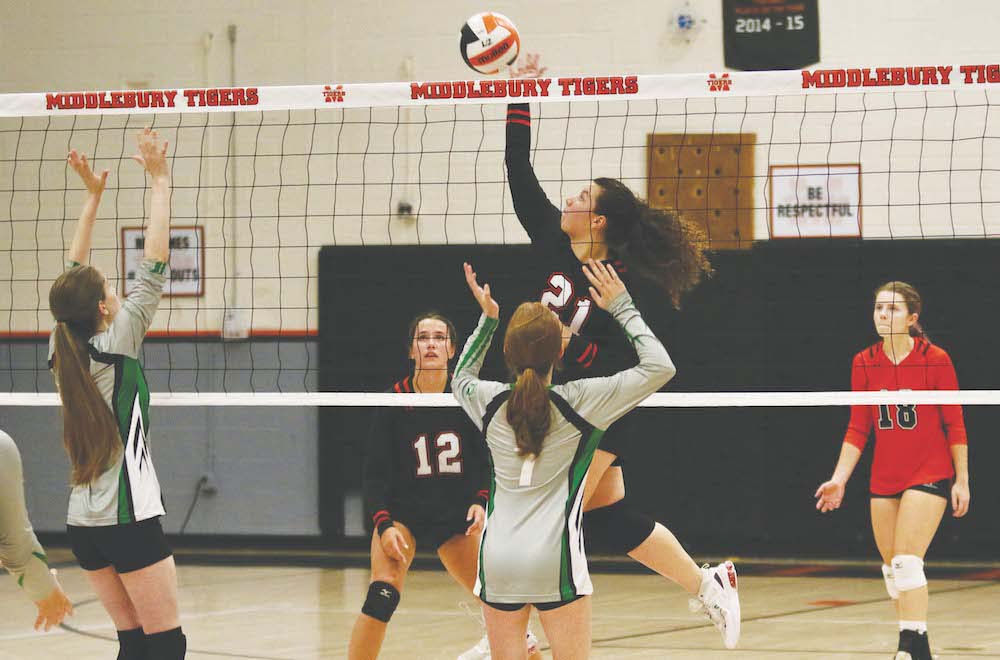 The first-year Middlebury Union High School girls' varsity volleyball team continued its r … (read more)
Soggy conditions didn't slow down Middlebury runners noticeably at a cross-country meet ho … (read more)
I gave Bill Lee a call last week, hoping he was at his home in Craftsbury and we might arr … (read more)