Vergennes Police Log: Police cite juvenile for embezzling
VERGENNES — Vergennes police on Sunday, Aug. 27, cited a juvenile into Family Court for allegedly embezzling more than $1,000 from the Maplefields convenience store on Main Street. 
Police allege the juvenile former employee of Maplefields stole at least that much from the store in cash and lottery tickets. They said the exact amount taken was yet to be determined, but that it is at least $1,000, and that the threshold for embezzlement to become a felony is $100. 
Between Aug. 21 and 27, Vergennes police also conducted 15 traffic stops and four motorized patrols, fingerprinted nine job applicants, and: 
On Aug. 21 were told between $6 and $10 was stolen from a Green Street vegetable stand's payment jar. Police said the stand's owner provided a description of a vehicle, but they have so far been unable to find it. 
On Aug. 22: 
• Took a report that a young woman had been dropped off on Macdonough Drive and had no way to get to her out-of-state home. Police soon learned from Northlands Job Corps security personnel that she was a student, and they had picked her up and returned her to her dorm.
• Issued a citation to a Northlands student on behalf of Barre police.
• Helped Vermont State Police deal with an allegedly impaired driver, first backing up a trooper at a traffic stop in the Aubuchon Hardware parking lot, and then helping out back at the station, where a city Drug Recognition Expert (DRE) evaluated the driver and concluded he was impaired. 
• Found a troubled juvenile who had fled a city residence in the middle of the night and took the person back home. Police said they found the juvenile hiding behind a city business.
On Aug. 23:
• Took a report of a minor two-vehicle accident on West Street.
• Sent a department DRE to the New Haven state police barracks to evaluate another allegedly impaired driver. The city DRE again concluded the operator was impaired.
• Responded to a noise complaint of fireworks being set off on Hillside Drive. Police said a city ticket is possible for a repeat offender.
On Aug. 24:
• Responded to a minor two-vehicle crash at the intersection of Green and School streets.
• Dealt with a woman yelling and swearing in the Kinney Drug Store parking lot. Police said she appeared to be suffering from mental health or substance abuse issues, and when she refused help they elected to give her a ride home. 
On Aug. 25:
• Went to Alden Place to help Valley Vista staff with a patient who was refusing to leave. Police said that, after she calmed down Valley Vista provided her with a bus ticket, and they drove her to a bus station.
• Responded to a noise complaint on Hillside Drive and learned the sound was coming from that evening's downtown street dance.
On Aug. 26 directed traffic for what they said was a busy Vergennes Day.
On Aug. 27:
• Cited Jessica Baker, 41, of Panton for burglary of a Panton Road car and garage. Police said Baker apparently did not take anything, but unlawfully entered both the vehicle and structure. They also allege home video captured Baker in the act, and that she left her wallet in the vehicle.
• Asked a person reported to be hanging around the Maplefields' dumpsters to move along. 
More News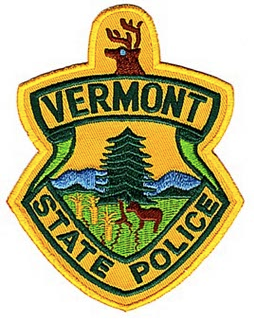 Police have not yet determined whether they will charge a youth in the killing of a Waltha … (read more)
A Vergennes police officer was the first law enforcement official to respond to a home on … (read more)
Vermont State Police operating out of the New Haven barracks dealt with two violent incide … (read more)