Vergennes Police Log for Aug. 24
VERGENNES — Vergennes police on Aug. 15 reported thefts from three vehicles, two on Green Street and one on School Street, in which $200 of cash and a set of Air Pods were allegedly stolen. 
Police said they were able to recover and return the Air Pods through iPhone tracking, but the case remains open and under investigation. 
As always, they advise residents to lock their vehicles and not to leave valuables in them. 
In other action between Aug. 14 and 20, Vergennes police conducted nine patrols by cruiser and one on foot, made 22 traffic stops; responded to two false alarms; fingerprinted six job applicants; and also:
On Aug. 14 took a report of a catalytic converter being stolen from a car parked at a Panton Road business; that case remains under investigation.
On Aug. 15 helped Vermont State Police evaluate two drivers suspected of driving under the influence of drugs. City police said the VSP's New Haven Barracks is currently without a Drug Recognition Expert on its roster. 
On Aug. 17:
• Helped Fish & Wildlife officials at a traffic stop. Police said a driver sped past a F&W vehicle, after which the state officials stopped it and cited the driver for driving with a criminally suspended license.
• Checked on the welfare of a juvenile on Hillside Drive. 
On Aug. 18:
• Took a report of a loud bang late at night at a South Maple Street home. A relative of the occupant who lives nearby told police all appeared to be OK. 
• While on Governor's Highway Safety duty in Salisbury cited Christopher LaFlam, 37, of Salisbury for driving with a criminally suspended license. 
• Dealt with a minor two-vehicle accident on Monkton Road. 
On Aug. 19 spoke to a New York resident suffering from mental health issues who had concerns that were not valid in nature. 
On Aug. 20 helped a New Haven Road resident when a package with about $150 of goods was accidentally delivered to a neighbor who refused to turn it over, instead insisting he would call FedEx to pick it up. Police said the neighbors are involved in a long-running property-line dispute, and they collected the package and took it to its intended destination. 
More News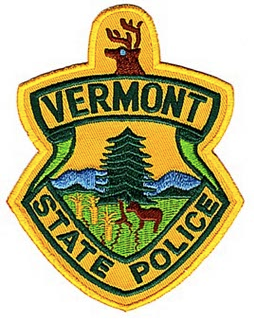 Police have not yet determined whether they will charge a youth in the killing of a Waltha … (read more)
A Vergennes police officer was the first law enforcement official to respond to a home on … (read more)
Vermont State Police operating out of the New Haven barracks dealt with two violent incide … (read more)