Malcolm takes over Tiger football
MIDDLEBURY — As has been the tradition for six decades, the most recent search for a new Middlebury Union High School football coach looked inside the Tiger football family and school community. Late this spring, MUHS Activities Director Sean Farrell announced longtime program assistant Jed Malcolm would take over the reins from Dennis Smith. 
Malcolm became just the fifth Tiger football head coach since 1965, when the legendary 23-year tenure of Hubie Wagner — an MUHS physical education teacher — began.
When Wagner stepped away in 1987, former Middlebury Union Middle School teacher George Kulhowvick ran the show for six years. Next, MUMS teacher and program alum Peter Brakeley called the shots from 1994 to 2007. Smith, who assisted Brakeley for a number of years, took over in 2008 and had a successful run before resigning after this past season.    
Malcolm, who as a senior played a pivotal role on Brakeley's 1995 Tiger championship team, is well aware of the legacy he inherits.
"It's a huge honor. I'm following in some pretty big footsteps," he said. 
What has helped make the transition comfortable, Malcolm said, is that his colleagues, the athletes, and his wife Janet and their three children all encouraged him through the process. 
"It made it easy when you get that kind of nudge to do it," he said.
The continuity in the Tiger football program's coaching has been matched by a continuity in philosophy in how to approach the game over those six decades, one that is familiar to all who have followed the team: The Tigers will run the ball and play strong defense. 
Malcolm noted that approach this past fall helped the Tigers overcome two disastrous opening losses to reach the Division I final. There, a stirring Tiger comeback came up just short on a goal-to-go play as the final whistle sounded. 
"The systems we have in place have been here for so long, from Hubie. It's the classic, 'If it's not broke, don't fix it,'" Malcolm said. "We were one play away last year. I'd be a fool to try to tweak too much when we were that close. And we lost a couple good players, but we bring back a ton of experience."
That experience includes seven starters on defense, including the entire defensive secondary, both linebackers and one of the defensive ends. On offense, the starters returning include a quarterback, a productive running back, and two offensive lineman. 
In the bigger picture, Malcolm said the program's continuity begins at the youth level.
"I think flag football is a huge part of the success of our program. It is local, it's right here, and the coaches that are part of the flag program know us, know what we are trying to do, and assist us in bringing us freshmen that have the terminology down and the general work ethic," he said. 
"We wouldn't be a Division I school without that. We have a great crop of freshmen every year, way more than some of the bigger Chittenden County schools … And having consistency in a system, and focusing on defense and running the ball is why we can stay in Division I."
As well as a consistent strategy and techniques, the Tiger coaching staff has also always emphasized sportsmanship and discipline. Malcolm pledged that won't change on his watch, and offered an example.
"To this day I remember Coach Brakeley telling us to wait until the last note of the national anthem. That's been taught in every season of every Middlebury high school football program," he said. "I would expect those pillars of Tiger football to stay strong."
LOOKING AHEAD
After college, Malcolm, now the owner of his own general contracting business, moved back to Middlebury in 2004. He coached flag football until Smith recruited him to assist the varsity program. There, Malcolm worked on both sides of the ball, coaching the offensive line and the secondary, and calling the defensive sets every year except one year calling the offense. 
Malcolm said assistants Nick Lawes, who will move from the sidelines up to the booth, and John Nuceder, returning to the sidelines after years upstairs, will call plays this season. 
"I will definitely have a lot of input, but Nick will be the play-caller, with a lot of consult from John," he said. 
Also back as a varsity assistant is John Rouse, while Pete James and Jordan Broughton return to the JV level. There, newcomers Mark Ambrosio, a middle school teacher, and former Tiger player Josh Stearns will join them.
"The group is fantastic," Malcolm said. 
There will be other changes. Concessions stand manager Linda Barrett is stepping away after 30 years, and longtime game announcer and team bus driver Wayne Smith joined his son Dennis in football retirement. Tiger radio announcer Bjarki Sears, a former MUHS teacher who is principal at Salisbury Community School, will take over on the Doc Collins Field PA system. 
Malcolm also expects to "add some wrinkles" on offense to keep opposing defenses honest.
"We're still going to run the ball and run the option," he said. "But we have to back some people off. We've been watching over the past three or four years the defenses get more and more into the box. And there's a point where if there's zero threat throwing the ball over the top they're going to keep doing that. So we have to threaten it at a minimum."
He could mix things up by playing two quarterbacks with varied skillsets: Senior Jacob Kemp, who started most of the 2022 season and has looked good this preseason, and junior Luke Nuceder, who Malcolm said runs the option well, could even share the job. "If I had to guess right now I'd say they'd both see plenty of time," he said. "They both have their strengths."
A few other changes won't be noticed by fans. Malcolm is working to modernize some of the program systems that date back decades. For example, Malcolm said how information was given to the athletes was "a little old school" — this season, game and practice plans will be transferred not on paper handouts, but electronically. 
"This team for the first time will not be getting a paper scouting report," Malcolm said. "We have the ability now to send them smaller blasts, even to their phones."
As the start of the season rapidly approaches — the Tigers play at Brattleboro on Sept. 1 and host Burr & Burton on Sept. 8 — Malcolm is becoming energized. For example, he enjoys watching students from different backgrounds come together as a unit every fall, something Malcolm believes is special about the bonding of football. 
"At the beginning of the year you're always seeing different pods and cliques, and as the season goes on they really tighten up every year," Malcolm said. "Some of my closest friends I would never have been friends with if it weren't for football."
He's excited to work with the coaches. 
"We want to win, and we want to win in a way that is right, and have the kids step away and have a good experience and are better people no matter what the outcome," Malcolm said. 
And he described his hopes as his tenure leading the program dawns.
"My goals are to keep Tiger football where it is," he said. "And that's at the top, and that's kind of the envy of the other Division I programs on how to run a football program and how to do it right."
More News
The Middlebury College football team scored first the outlasted visiting Bowdoin on Saturd … (read more)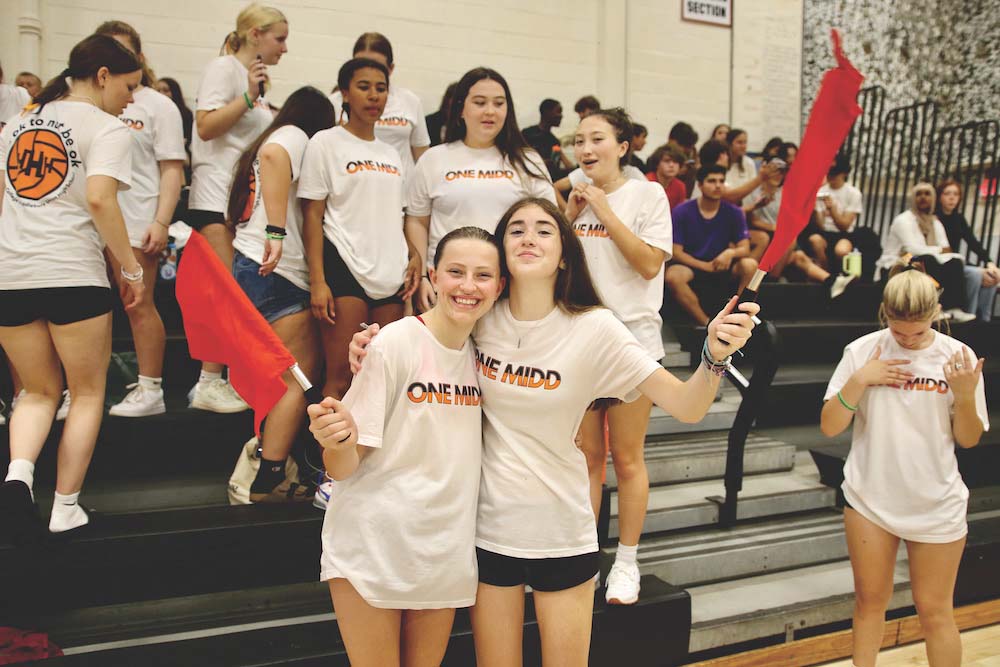 Considering the Middlebury Union High School volleyball team's decidedly successful record … (read more)
In a hard-fought girls' soccer match on this past Saturday, Middlebury outlasted Vergennes … (read more)