Field Days results: Home and Garden
NEW HAVEN — Every year, the Home and Garden Departments at Addison County Fair and Field Days host amateur competitions in five areas in the Frances Monroe Building. This year, the competition had more entries in almost every department than it has had for years. The Monroe Building was filled with many beautiful exhibits.
In addition to prizes offered by local businesses and individuals, two special awards are granted annually. Since 1974, the best all-around adult participant in the Foods and Handicrafts Departments is awarded with the Leona Thompson Award, named for long-time Extension Agent Leona Thompson. This year's winner is Mary Howard.
Starting in 2012, the Home and Garden Departments have honored former Director Frances Monroe with an award in her name for a youth 18 and under who has submitted outstanding entries in at least two departments. This year's winner is Normandie Cesario.
Congratulations to these two talented people.
Other winners in the competition include:
Handicrafts
Ervin Henecke award: Alice Smolinsky
Patricia Henecke award: Erin Knight
Outstanding item made from handspun yarn: Marlene Duell
Outstanding felted item: Jeanette VanBueren
Janet Winkler award: Alice Smolinsky
Deb Kinder McClay award: Robin Campbell
Hermit Thrush Fiber Co. award: Hailey Chase
Superintendents' award: Courtney Allenson
Eleanor Boucher award: Nancy Lee Ross
Best sewn item: Joyce Servidio
Best sewn item by youth: Caleb Moran
Most outstanding quilt: Jeanette VanBueren
Most outstanding quilt quilted by a professional: Karen Shaw
Outstanding quilted item: Jeanette VanBueren
Outstanding quilt by youth: Caroline Larocque
Rae Dwight award: Beverly Stearns
Rae Dwight award, youth: Willa Pickens
Rose Ann Farese award: Nancy Lee Ross
Bethany Barry award, beadwork: Corinne Kehoe
VerdMont Button Club award: 1. Julie Hogan; 2. Mary Howard; 3. Julie Hogan
Oxford Co. award: Gail Pope
Jack Brown award: Edward Malzac, Robert Turner
Jack Brown award, youth: Isaac Haskell
Bethany Barry award, recycled masks: Cyndy Witscher
Bethany Barry award, recycled tote: Courtney Allenson
Golden Years award: Mary Howard
Jerry and Cheryl Connor award: Caroline Larocque
Grand Prize: Lauren LaBerge Taddeo
Art & Photography
Best Entry in Art: Katherine Moran
Best Color Rendering (Adult): Ellyn Mack
Best Color Rendering (Teen): Katherine Moran
Best Color Rendering (Youth): Abigail Frizzel
Best Black & White Rendering (Adult): Courtney Allenson
Best Black & White Rendering (Teen): Saebryn Carter
Best Black & White Rendering (Youth): Normandie Cesario
People's Choice in Art: Courtney Allenson
Best Folk Art (Adult): Heather Morse
Best Folk Art (Teen/Youth): Kamille Trayah-Pratt
Best Photograph (Adult): Ben Munkres
Best Photograph (Teen): Lily Gordon
Best Photograph (Youth): Walter Armell
Photo Challenge (All ages): Heather Morse
Judge's Choice Photography: Ben Munkres
People's Choice in Photography: Marcie Tierney
Garden Department
Premier Gardener: Hannah Sessions
Outstanding Youth Gardener: Jonah Davis
Flower Department
Best Entry by Youth 4-8: Becca Carpenter
Most Outstanding Exhibit by Youth 18 and under: Hailey Chase
Most Outstanding Exhibitor: Pandora Apuzzo
Most Unique Design by Adult: Susan Carter
Most Outstanding Plant Entry: Debra Taylor
Most Outstanding Entry Adult: Heather Morse
Foods Department
King Arthur Baking Contest, Rhubarb Cake, Adult: 1. Mary Howard; 2. Abi Sessions; 3. Rosemary Zezulinski
Best Honey Baked Goods, Adult: 1. Corinne Kehoe; 2. Kristin Swartzentruber
Canning: 1. Betsy Taylor; 2. Margaret Hough
Monument Farms Prize: Julie Bourgeois
Maple Meadows Best Cake: Perry Lessing
Middlebury Bagel Prize: Mackenzie Chase
Middlebury Natural Foods Coop Prize: Kristin Swartzentruber
Otter Creek Bakery Prize: Deborah Ploof
Superintendent's Award: Heather Morse, Mary Lou Miller
Wanda Goodyear Memorial Baked Bean Contest: 1. Fred Peet; 2. Gavin Greenewalt; 3. January Stearns; 4. Cindy Peet; 5. Matthew Vogel
More News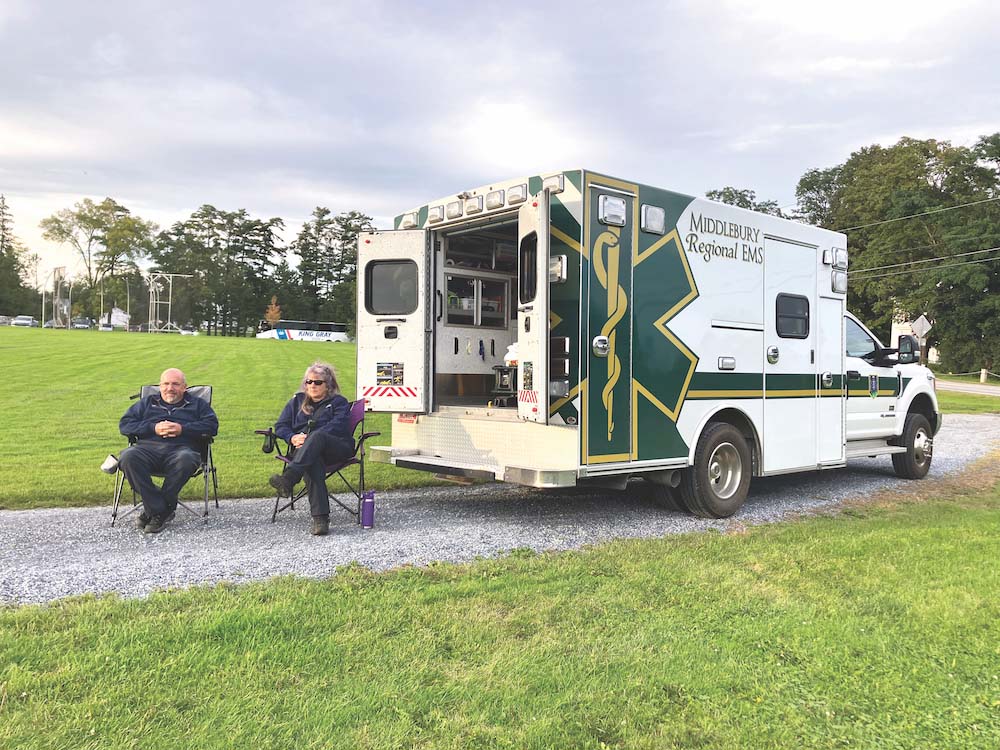 Middlebury Regional Emergency Medical Services wants to eliminate its annual Town Meeting … (read more)
Middlebury police are investigating the death of a Middlebury College junior and say the p … (read more)
Vergennes resident Margaret Clifford offers nearly a century of recollections, from losing … (read more)