City council picks educator to fill open seat
VERGENNES — The newest Vergennes City Council member is Emily Rossier, an educator who also has experience working in city government in Troy, N.Y.
The council at its Aug. 8 meeting appointed Rossier, 44, to replace Zoe Kaslow, who stepped away from the board to pursue a graduate degree out of state. Rossier was the only candidate who submitted a letter of interest before that Tuesday's deadline.
Rossier, 45, will serve until Town Meeting Day in March, when she can choose to run for a full term. She told councilors at their Aug. 8 meeting she was excited to join the council and believes in "civil discourse" in which all points of view are heard.
"I appreciate government and democracy and the potential of that," she said. "I appreciate how we govern."
Rossier graduated from Vergennes Union High School before earning a degree from Rensselaer Polytechnic Institute. She was recently hired by the Addison Northwest School District as the VUHS high school and middle school Student Health & Safety Coordinator.
Rossier formerly taught science at the VUHS alternative education program, the Walden Project, and her career also includes work with Up for Learning as a program director, Northlands Job Corps as a career transitions services specialist, and as a middle school math teacher at the North Greenbush, N.Y., school. She has training in restorative practices and youth mental health.
As she noted in her letter of interest for a position on the council, Rossier also has experience specifically relevant to serving on that board.
"I worked as the confidential secretary to the Troy City Council president compiling meeting agendas, packets and minutes," she wrote. "I previously worked in a similar capacity in the planning & engineering departments for planning & zoning board meetings. In that role, I also organized a collaborative $2 million federal grant application for residential lead paint remediation."
Rossier told the Independent she's coached youth basketball and helped organize this past June's Vergennes Pride Event that included a gathering on the VUHS lawn and a march to the city green.
Rossier, a single mother who returned to live in her hometown eight years ago, emphasized in her letter of interest that she believes all her background has prepared her to serve:
"I have a diverse professional journey in areas of science education, health, human resources, government, and the alleviation of homelessness. I have the skill, experience, and motivation to effectively mobilize communities to visionary action. The Vergennes community has my commitment as the place where I would like to continue to innovate, learn and serve.
"Vergennes is a community that I hold dearly," she added. "As a teacher at VUHS, I have worked with teens who excel in the conventional system and those on the verge of dropping out. I successfully obtained $25,000 in grant funding from the Vermont Agency of Education to bring together a diverse group of youth and adults to advance student-centered learning at VUHS."
She wrote in conclusion, "I would love to bring my different experiences and perspectives to help make informed decisions for our city."
More News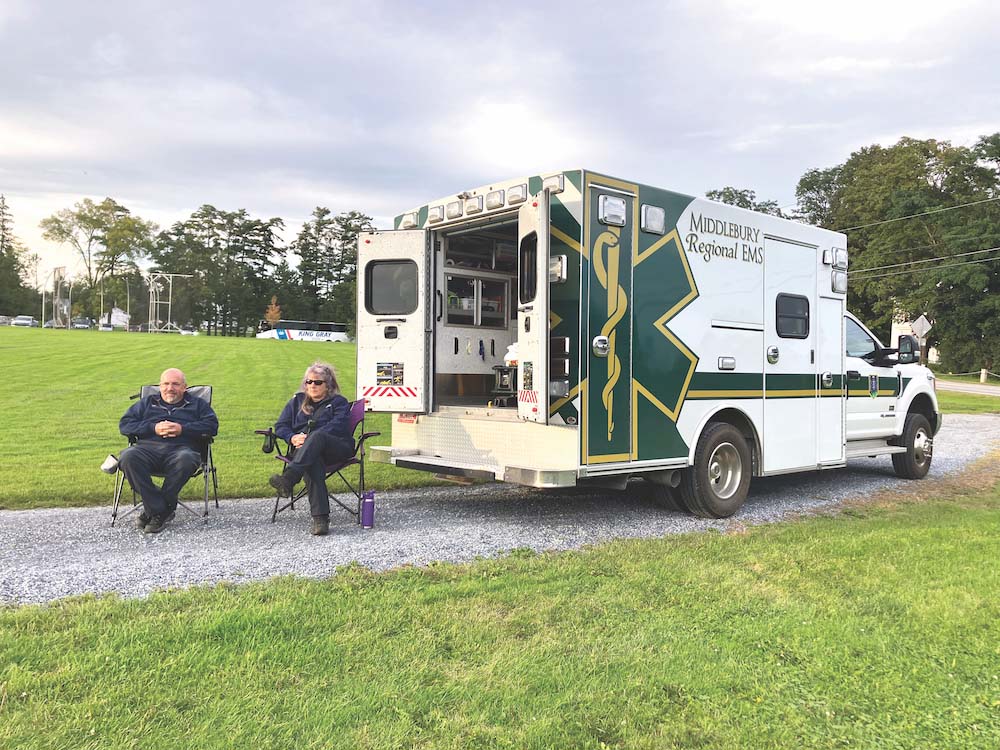 Middlebury Regional Emergency Medical Services wants to eliminate its annual Town Meeting … (read more)
Middlebury police are investigating the death of a Middlebury College junior and say the p … (read more)
Vergennes resident Margaret Clifford offers nearly a century of recollections, from losing … (read more)