Vt. celebrates World Breastfeeding Month
BURLINGTON — August is World Breastfeeding Month and the Vermont Department of Health along with communities around the Green Mountain State, are showcasing the important health benefits breastfeeding has for both infants and parents, and the supports available to make it an easy choice.
This year's global celebration will highlight the theme Enabling Breastfeeding–Making a difference for working parents, and how breastfeeding-friendly employers and communities are key partners in building a healthy Vermont where people want to live, work, and raise a family.
The Health Department encourages breastfeeding (also referred to as chestfeeding) for the health benefits and bonding opportunities it provides for the lactating parent and the baby. Breastfeeding reduces the risk of breast and ovarian cancers and postpartum depression among adults, and promotes health, nutrition and growth benefits for babies — including enhanced cognitive development and a reduced risk for chronic diseases. Breastfed babies also have a reduced risk of severe lower respiratory disease, ear infections and Sudden Unexpected Infant Death Syndrome.
"World Breastfeeding Week is a perfect opportunity for people to learn about the available supports for working new parents," said Deb Kitzmiller, a public health nurse with the department's Brattleboro Local Health Office. "There is a lot to manage when you are a new parent. Expectant and new parents can take comfort in knowing that they can reach out to their local health and WIC office, the Children's Integrated Services (CIS) team, Parent Child Center, or can simply dial 2-1-1 to be connected to the help and supports they need." People can find these local resources at HealthVermont.gov/Breastfeeding.
Vermont is a leader in breastfeeding initiation. According to the Centers for Disease Control and Prevention, 91.5% of babies in the state receive human milk shortly after birth. However, by the age of six months, the rate of babies who are exclusively breastfed drops to 36.8%. This coincides with the time many parents return to the workforce.
Jackie Lindamood is a registered dietitian nutritionist and international board-certified lactation consultant with the Springfield Local Health Office. "Returning to work is a huge factor in one's initial decision to breastfeed, and we know that returning to the workplace is known to decrease breastfeeding duration. Fortunately, we are a state with supportive employers," Lindamood said.
Vermont employers can support their staff by signing up as a Breastfeeding Friendly Employer. Visit HealthVermont.gov/Breastfeeding-Friendly-Employers to learn more.
Breastfeeding in places of public accommodation, such as schools, restaurants, stores and other facilities serving the general public, is protected by state law. In 2008, the law was amended to include protections for employees, and in 2022 President Biden signed the PUMP Act (Providing Urgent Maternal Protections for Nursing Mothers), ensuring that nursing employees are entitled to adequate and paid pump breaks with access to a private space that is not a bathroom, and are protected against discrimination.
Learn more about breastfeeding in Vermont, visit HealthVermont.gov/Breastfeeding.
More News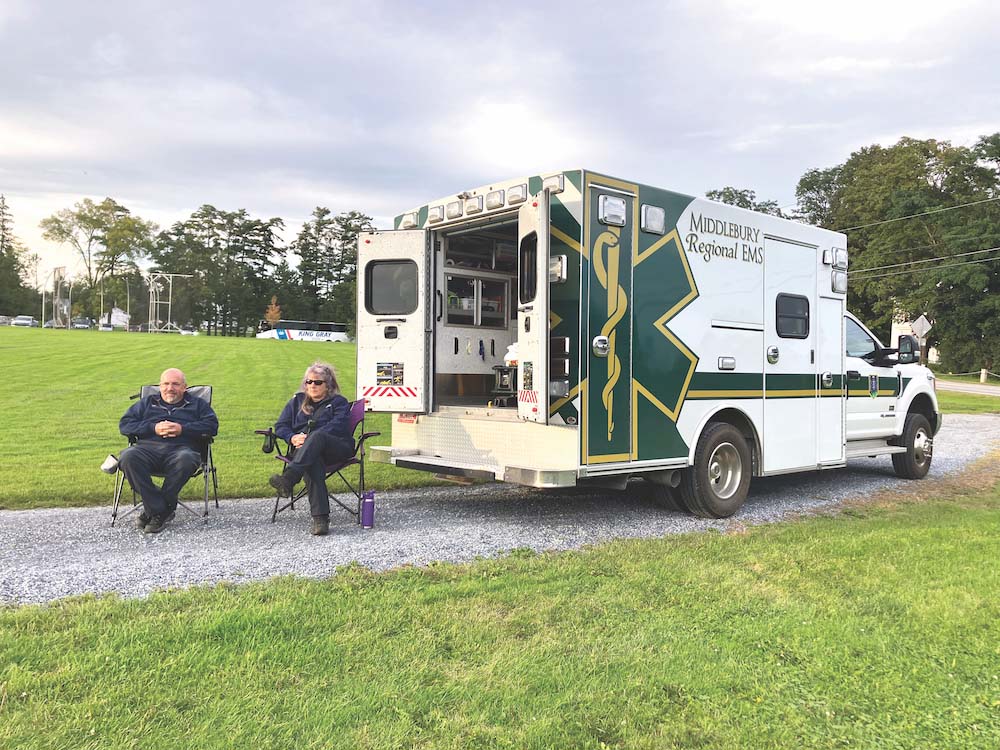 Middlebury Regional Emergency Medical Services wants to eliminate its annual Town Meeting … (read more)
Middlebury police are investigating the death of a Middlebury College junior and say the p … (read more)
In the course of her almost 101 years on Earth, Vergennes resident Margaret Clifford, bett … (read more)