Free water for residents affected by boil-water advisory
MIDDLEBURY — Free bottled water is available for those Middlebury residents along the Route 116 corridor who are currently under a boil-water advisory. The water supply is provided by a donation to the Red Cross from Anheuser-Busch. 
Water is available starting Monday morning at 8:30 a.m. and may be picked up anytime until supplies run out at the police storage garage on Lucius Shaw Lane, which is open 6 a.m. to 10 p.m., Monday through Saturday. Emergency after-hours pickup can be arranged by calling Middlebury Police at 802-388-3191. The town is seeking volunteers who can take a supply for their neighborhoods to simplify distribution. A group from Middlebury College Emergency Response Team delivered a load of water to East Middlebury this morning.
On Monday morning a large bay of the Middlebury Police Department garage was filled with stacks and stacks of six-packs of cans bearing the large inscription "WATER"; they also advertised the Anheuser-Busch name. Workers were giving out trays with four six-packs each. Chief Tom Hanley said each tray was about a gallon of water.
Anna Cousineau, who lives on Case Street, stopped at the station to get three trays of water. She said she and her partner bought three gallons of water when the boil-order went into place, but it was already all gone.
"I don't realize how much I just go to the sink and turn it on for a little bit" to rinse dishes and brush teeth, she said. She has tied a string to the faucet to remind her and her partner not to drink the water straight from the tap.
The boil-water notice applies only to Middlebury residents with town water who live north of the Jehovah's Witness Church on Route 116, in the Butternut Ridge and Mead Lane neighborhood, or in the Lindale Trailer Park. It has been in effect since Friday night, when a massive rainstorm washed out a Route 116 culvert just south of the former Specialty Filaments plant, causing the water main to collapse and break. Even though a temporary fix is in place, water officials warn that bacteria could get into the line.
Residents are asked to boil their drinking water for a full minute before using. Or use bottle water.
The boil-water notice will remain in effect until the water system repair is complete and the supply meets state and federal drinking water standards, meaning there is no bacteria present. The town anticipates this will be resolved within the next two weeks.
PPE FOR MOLD REMEDIATION
Are you dealing with mold in your home due to water infiltration? Middlebury Police also have a limited supply of nitrile gloves, N95 masks and face shields available to Middlebury residents at the storage garage on Lucius Shaw Lane.
More News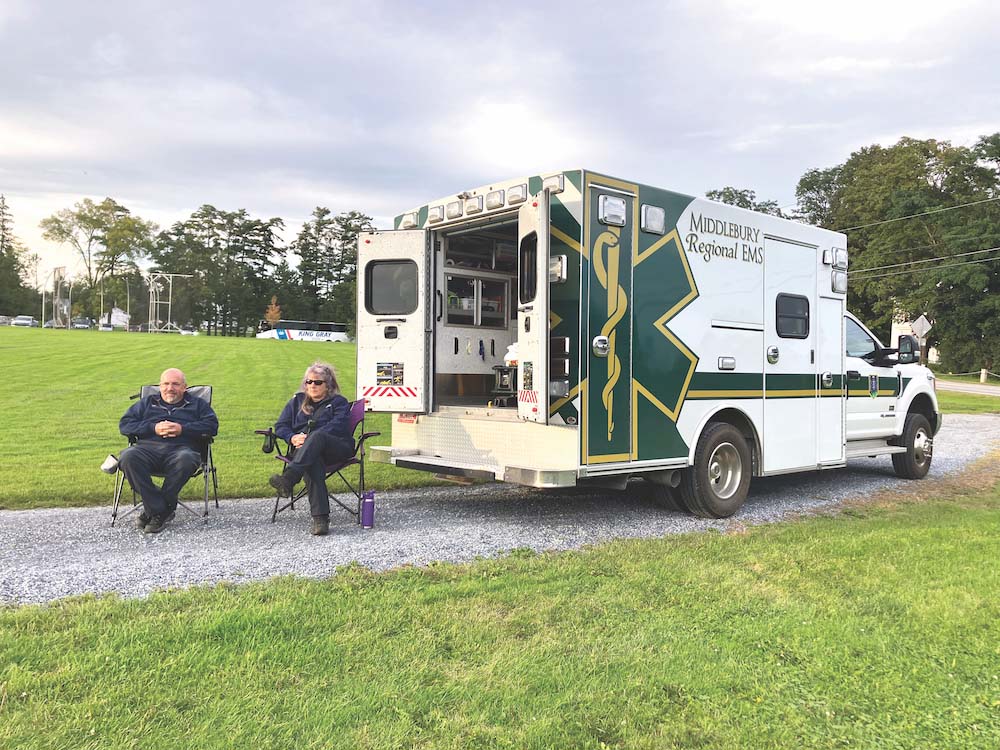 Middlebury Regional Emergency Medical Services wants to eliminate its annual Town Meeting … (read more)
Middlebury police are investigating the death of a Middlebury College junior and say the p … (read more)
In the course of her almost 101 years on Earth, Vergennes resident Margaret Clifford, bett … (read more)