Vergennes Police Log: City police get assault complaint
VERGENNES — Vergennes police are still looking into an allegation of sexual assault involving two students at Northlands Job Corps.
City police first learned of the allegation on July 28 when contacted by police from Lee, N.H., who Vergennes police said called on behalf of a former male Northlands student who said he was the victim of an assault by a female student. 
Vergennes police said they consulted with Northlands administrators, who said they had looked into the allegation and concluded the relationship was consensual. According to police, Northlands officials also told them the male student had withdrawn from the program. City police said the case remains open.
In other activity between July 24 and 30, Vergennes police conducted 11 patrols in cruisers and nine traffic stops, fingerprinted a job applicant, dealt with four false alarms and one 911 hang-up call, and also: 
On July 24:
• Calmed a family argument involving a son, his girlfriend and his parents, all living under one roof.
• On behalf of the Department for Children and Families tried to check the welfare of a Main Street resident and her daughter, but found no one home.
On July 25 responded to a report of a possibly rabid fox growling and hissing at children from the other side of a fence at the Evergreen Preschool. It was gone when police arrived, and they suggested the school contact a game warden about setting a trap for the animal. 
On July 26:
• Dealt with a collision between a tanker truck and a pickup on Main Street; police said no one was hurt.
• Responded to a request from the Maplefields convenience store to issue a no-trespass order on a city resident.
On July 27:
• On behalf of Vermont State Police notified a city family of the death of a relative.
• Returned a wallet found at the New Haven Road Laundromat to its owner.
• Responded to a report of erratic driving on Courtney Drive. Police said they were told a car was driven into a ditch before backing onto a lawn to turn around before parking nearby, but that they determined the elderly driver was not impaired. 
On July 28:
• Helped the state police by offering a department Drug Recognition Expert to evaluate a possibly impaired driver at the city station.
• Issued a no-trespass order effective until the beginning of the academic year to a Vergennes Union High School student who drove on a school lawn and also damaged traffic cones. Police said other repercussions are possible for the juvenile.
On July 29:
• Dealt with a two-car accident at the intersection of South Maple and School streets.
• Were told by a Main Street business owner that he and patrons heard a booming noise and that a piece of brick had been dislodged from the building's exterior. Police said they could find no evidence of a projectile striking the building.
• Returned a debit card found at the New Haven Road Laundromat to its owner.
• Checked out a report of erratic driving on Main Street and discovered it was a juvenile learning to drive after dark.
On July 30 accepted a bag that had been left at a city gas station and held it until the owner could pick it up. 
More News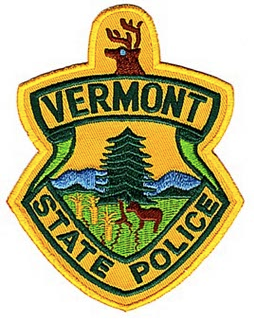 Police have not yet determined whether they will charge a youth in the killing of a Waltha … (read more)
A Vergennes police officer was the first law enforcement official to respond to a home on … (read more)
Vermont State Police operating out of the New Haven barracks dealt with two violent incide … (read more)