Vergennes Police Log for Jul. 13
VERGENNES — Vergennes police are investigating a couple of alleged thefts from Kinney Drug Store, in both cases reviewing video in hopes of identifying suspects. 
On July 4 police took a report that three days earlier a man had taken an alcoholic beverage into the store's men's room and drank it there. 
On July 5 police reviewed video of a woman allegedly stealing perfume from Kinney Drugs. As of earlier this week both cases remained under investigation. 
Between July 3 and 9 police also conducted six traffic stops and 11 motorized patrols and one on foot, fingerprinted a job applicant, responded to one false alarm, and:
On July 3 issued court diversion paperwork to a male juvenile who attempted to buy vaping products at a Main Street business.
On July 4:
• Twice dealt with a woman they described as troubled. First, at about 5 a.m. they responded to a complaint she was screaming on a Main Street sidewalk and carrying a knife, but not in a threatening manner. Police said they took her to the train station in Ferrisburgh. Soon afterward they were told she was refusing to leave a North Main Street business, and they picked her up and returned her to the train station.
• Spoke at the police station with a woman who reported she had revealed personal information online the day before to a stranger. Police said they told her in the future that was not an advisable practice. 
On July 5:
• Delivered a city health order to a Main Street resident.
• Helped a woman whose vehicle struck a deer on Route 22A near the Panton-Addison town line.
On July 6:
• Worked with Vergennes Union High School officials on a truancy case.
• Looked for a young teen who had, in the eye of one observer, appeared troubled while walking on a West Main Street sidewalk. Police did not find her.
On July 7:
• Participated in the escort along Route 7 for a Rutland police officer who had perished in the line of duty. City police performed similar duties twice the next day.
• Issued a no-trespass order to a Valley Vista employee on behalf of facility management after co-workers alleged she was acting strangely.
On July 8:
• Helped escort a bike race, duty performed at the junction of Routes 7 and 22A.
• Conducted a background check on behalf of the Vermont Army National Guard.
• Took a report for informational purposes from a Walker Avenue resident that a neighbor was "acting differently" and might need help.
• Told a New Haven Road resident they could not help her deal with a skunk living on her property.
On July 9:
• Took a rambling and lengthy call from a woman they said suffered from mental health issues regarding incidents that had allegedly happened in the past, and mostly not in Vergennes. 
More News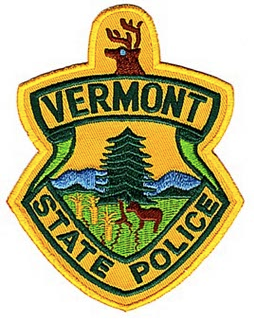 Police have not yet determined whether they will charge a youth in the killing of a Waltha … (read more)
A Vergennes police officer was the first law enforcement official to respond to a home on … (read more)
Vermont State Police operating out of the New Haven barracks dealt with two violent incide … (read more)