Meet a superlative senior: Ripton's Erik Eriksen
Erik Eriksen, nearing the completion of his eighth decade, provides important services to the community of Ripton. But that is nothing new. Eriksen has been a member of the Ripton Fire Department since the 1980s, and he served as fire chief for two decades — from April 2002 to February 2021. 
We caught up with Eriksen last week while he was sitting by Otter Creek in Middlebury thinking about fly fishing. He said that when he stepped down as chief, he didn't want any special titles, he didn't want to become assistant chief, he just wanted to hand the leadership position off to the new chief, Chris Pike.
"For the first four months after I stopped being chief I didn't go to meetings," Eriksen said. "I wanted Chris to do things the way he wanted to do them."
But being done as chief, didn't mean being done as a firefighter. Eriksen still responds to calls when the fire department is toned out during daylight hours. He went on a fire call just last month.
"I don't drive the truck, but I'm happy to hold a sign and direct traffic" while other firefighters are dousing flames or cleaning up a fuel spill, he said.
He isn't expected to respond to late night fire calls because he has to turn his aids off around bedtime; without those he couldn't hear the tone. But he clearly enjoys taking part in the department.
"It makes me happy," he said.
Eriksen also contributes to the community as the town fire warden. And he is a town lister, a position that maintains the grand list. His term as lister lasts until 2025, at which point he would be free to run for the position again.
More News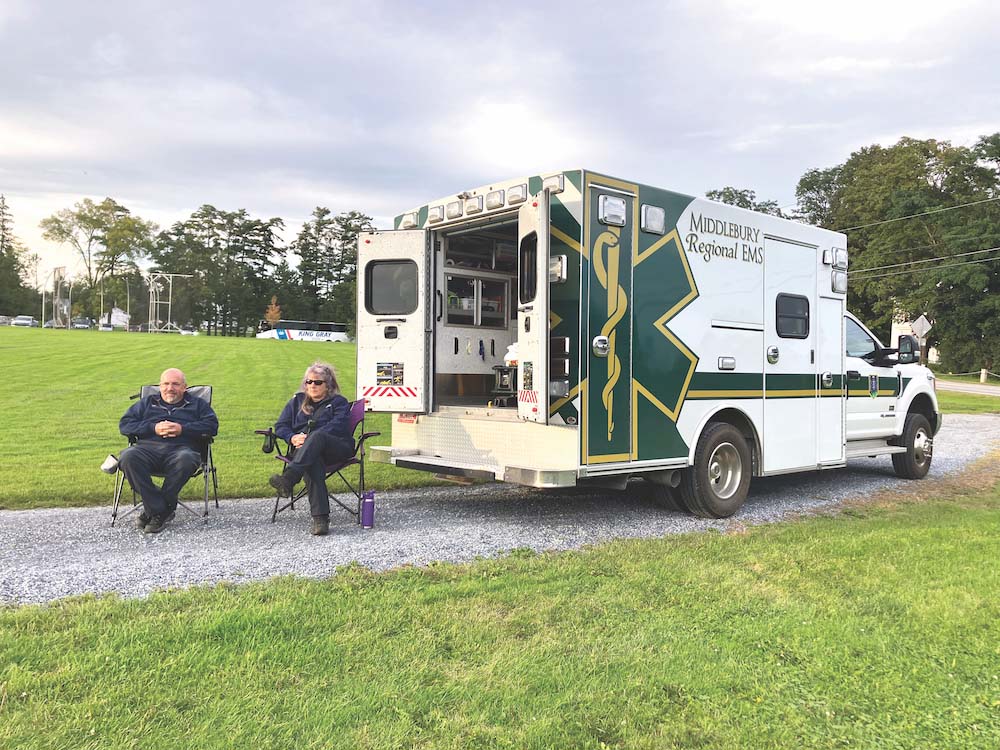 Middlebury Regional Emergency Medical Services wants to eliminate its annual Town Meeting … (read more)
Middlebury police are investigating the death of a Middlebury College junior and say the p … (read more)
In the course of her almost 101 years on Earth, Vergennes resident Margaret Clifford, bett … (read more)