Dylan James Rondeau, 22, of Grants Pass, Ore.
GRANTS PASS, Ore. — Dylan James Rondeau died tragically from a work injury, April 21, 2023, at the age of 22.
Dylan was born Dec. 30, 2000, in Grants Pass, Ore., where he lived with his parents and sister until he graduated Valedictorian from Brighton Academy. He then pursued a career in the maritime industry and solo sailed the families Downeaster 38 ketch up the west coast from Crescent City, Calif., to Port Hadlock, Wash., where his new life and next chapter had just begun. He had found his passion with boats and the ocean and as a certified Able-Bodied Seaman, was hired as a deckhand/chef/welder and fabricator for a tug boat company. He was pursuing his USCG 100-ton Captain's License.
He tried a variety of instruments over the years, acted in school musicals, could operate all the family farm equipment, and constructed handy gadgets. He was full of silly humor and loved to make people laugh. He was intelligent, mature, confident, kind, reliable, helpful, thoughtful, organized, honest, and self-taught by the Internet to do anything he set his mind to. After anchoring the boat in the bay outside the family's new retirement property, he lived aboard and rowed his homemade dingy to his new job nearby. He excelled at everything the boss taught him in the last two years of his young life. He loved his job, and coworkers. He positively impacted the lives of all he met.
Favorite hobbies included RC planes, boats, cars; robots and drones as well, dabbling in aerial videography. He was helping his folks build their retirement home. Paddleboarding, sailing both his dingy and big sailboat, mountain biking, skateboarding, flying precision kites, and playing with his dog Gromit, a fox red lab, were other interests. He was a proud owner of a 2022 Indian Scout Bobber motorcycle and had explored 6,000 miles of the Pacific Northwest.
Dylan was able to answer the prayers of others by donating five organs to waiting recipients who can now live a better life.
Dylan is survived by his parents, Mark Rondeau and Lisa Volkert, of Port Hadlock, Wash., and formerly of Middlebury, Vt., and an older sister, Emily (aka Elyii) Rondeau, of Denver, Pa. He was predeceased by maternal grandparents, Erie and Mary Volkert, of Middlebury, Vt., and paternal grandparents, Eugene and Jeanne Rondeau, of Grants Pass, Ore. Also surviving are many aunts, uncles and cousins. He will be missed by all, including many classmates and co-workers.
A celebration of life was held June 11 by his work family. A scholarship fund has been set up at the Northwest Maritime Center in Port Townsend, Wash., to support local programs in the maritime industry. Donations can be sent to www.tfaforms.com/5073030. ◊
More News
STELLA A. (DEVINO) DUGAN VERGENNES — It is with our deepest sympathy that we announce the … (read more)
FRANK S. EMANUEL KAHANA, Hawaii — Frank S. Emanuel, 88, of Kahana, Maui, passed away peace … (read more)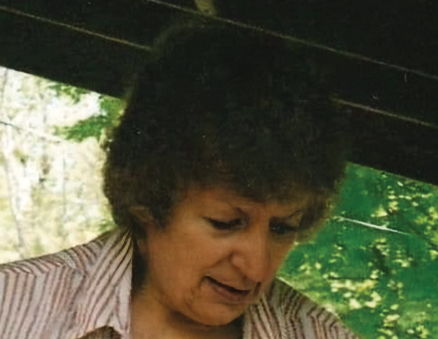 ROBERTA C. (LADIK) HATCH WHITING — Roberta C. (Ladik) Hatch, age 84, of Whiting, died peac … (read more)