Middlebury Police Log: Mental health case escalates with gunshots
MIDDLEBURY — Middlebury police investigated a report of a person having a possible mental health crisis at a Seymour Street home on June 30. The situation escalated at around 1:30 p.m. after a report of a gunshot fired from the suspect's home. After a standoff lasting much of the afternoon and involving multiple municipal law enforcement agencies — as well as Vermont State Police — authorities arrested Paul Allard, 54, of Middlebury, and took him to the Marble Valley Correctional Center. 
A complete report on this incident can be found in A section.
In other action last week, Middlebury police:
• Investigated a report of a missing juvenile in the Burnham Drive area on June 26.
• Responded to a report of a man seen urinating in public along Route 7 North on June 26.
• Responded, with Middlebury firefighters, to a Gorham Lane home after a tree had fallen through the roof following a lightning strike on June 26. Police said there were no injuries.
• Conducted additional traffic enforcement on Rogers Road following reports of speeding cars on June 26.
• Responded to a report of a sick fox in the Seymour Street area on June 27. Police found and euthanized the animal. Also, Middlebury Health Officer Tom Scanlon reported on July 1 that a grey fox recently captured in the South Street area had tested positive for rabies (see a full report in A section).
• Were informed that on June 27 someone was allegedly making a practice of driving recklessly on East Main Street.
• Received a report on June 27 about someone fraudulently accessing a P.O. box in the downtown Middlebury Post Office.
• Assisted Middlebury firefighters on a call to South Pleasant Street on June 27.
• Received a report about several loud "bangs" emanating from the East Road area on June 28. Police determined the sound was being caused by an underground wire failure. Green Mountain Power arrived on scene and began working on the issue, according to police.
• Assisted a local person who on June 28 reported having been threatened by another person. Police said Counseling Service of Addison County has been brought in to help resolve the matter.
• Helped a woman who had allegedly been talking about harming herself. Middlebury Regional EMS took the woman to Porter Hospital.
• Were asked to help resolve a landlord-tenant dispute in the Cedar Court area on June 28.
• Helped state police at the scene of a vehicle crash at the intersection of Route 7 South and Lake Dunmore Road at around 11 p.m. on June 29. Police said the driver was being screened for possible drunken driving.
• Arrested Moriah Donahue, 36, of Middlebury on an outstanding, in-state arrest warrant on June 29. Police said Donahue was released on a citation to appear in Vermont Superior Court, Criminal Division, at a later date.
• Received a report about speeding cars on Rogers Road on June 29.
• Began an investigation into a suspected burglary at the Champlain Farms gas station on Court Street on June 29. Police could offer no more details at this time.
• Received a report about cars speeding on Schoolhouse Hill Road on June 30.
• Assisted a person who had walked into the Middlebury Police Department on June 30 saying he was experiencing a mental health crisis.
• Calmed a verbal dispute at a Commodore Way residence on July 1.
• Assisted Vermont State Police with a traffic stop in Brandon on July 1.
• Responded to a reported verbal dispute at a John Graham Court residence on July 2.
More News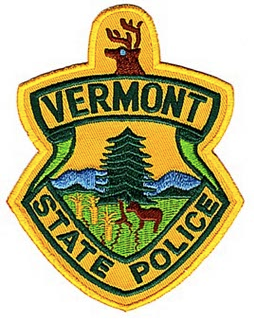 Police have not yet determined whether they will charge a youth in the killing of a Waltha … (read more)
A Vergennes police officer was the first law enforcement official to respond to a home on … (read more)
Vermont State Police operating out of the New Haven barracks dealt with two violent incide … (read more)