Vergennes Police Log: Police clear up purse confusion
VERGENNES — A bit of detective work aided by surveillance video helped Vergennes police return a purse to a woman who had mistakenly believed it had been stolen from her car while it was parked on Armory Lane. 
The woman contacted police on June 20 to report the purse was missing from her vehicle. Police reviewed footage from a camera overlooking the parking lot and discovered she'd inadvertently placed the purse into a car parked next to hers. They went to the site and recovered it from the other vehicle and then notified the owner they had it at the station, and she came and picked it up. 
In other action between June 19 and 25, Vergennes police conducted 15 patrols in cruisers and two on foot, 14 traffic stops and one property watch; responded to two false alarms; fingerprinted nine job applicants; and also:
On June 19:
• Issued a no-trespass order to a woman that Maplefields employees had caught allegedly trying to steal alcohol. Police said this was the second time they had issued a no-trespass order to her, and that the first such order had expired.
• Responded to a report of an untimely death at a Maple Manor residence and determined no foul play was involved.
• On June 20 stood by at an LGBTQ event at Vergennes Union High School organized in protest of a speaker who rented out the school auditorium, and also escorted the ensuing parade to the city green. Police reported no problems. 
On June 21: 
• Checked out a report of a suspicious vehicle in Maple Manor and learned the operator was trying to find the home of a client with whom she was meeting.
• Issued three no-trespass orders to feuding Walker Avenue neighbors.
• Checked on the welfare of a mother and child at a Main Street residence on behalf of a resident who was concerned about the possibility of domestic abuse; police were told there were no issues.
On June 22:
• Looked into a report of suspicious activity in a vehicle parked at the New Haven Road Laundromat, but found no problem. 
• Were told a deer had been struck by a vehicle on North Main Street, but found nothing.
On June 23:
• Responded to a report of a suspicious vehicle at 45 Armory Lane and discovered it was a Tri-Valley Transit driver there to pick up a resident for an appointment.
• Asked a woman said to be loitering around the bank on North Main Street to move to the city green.
• Helped Vermont State Police at the city police station by evaluating a driver for driving under the influence of drugs, a task performed by a department Drug Recognition Expert.
• Searched a Main Street business after finding its door unlocked after hours; all was OK.
On June 24:
• Heard a citizen complaint about ongoing speeding on Panton Road.
• Checked out a report that a woman was screaming near the intersection of South Maple and Victory streets; police searched the area, but found nothing.
On June 25: 
• Calmed a separated couple arguing because the mother didn't want to let her son's father take him to a Lake Monsters baseball game. Police advised the mother how to pursue custody issues in court, and she allowed the child to leave with his father. 
• Went to a Main Street apartment along with Department For Children & Families personnel after a 6-year-old accidentally ingested cannabis. Police and DCF helped the family develop a safety plan, and they also removed, with permission, drug paraphernalia from the premises.
• Calmed a divorcing couple who share a Main Street lease; the woman involved agreed a relative could accompany her to pick up belongings. 
More News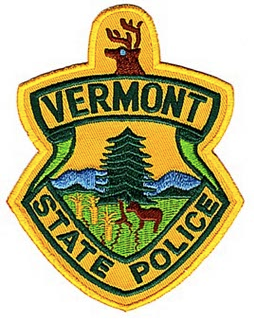 Police have not yet determined whether they will charge a youth in the killing of a Waltha … (read more)
A Vergennes police officer was the first law enforcement official to respond to a home on … (read more)
Vermont State Police operating out of the New Haven barracks dealt with two violent incide … (read more)