Vergennes Police Log for Jun. 22
VERGENNES — Vergennes police recently cited two drivers for operating under the influence, one allegedly for driving under the influence of drugs, and one for operating under the influence of alcohol. In both cases, the drivers were also cited for other violations. 
On June 9, city police stopped a vehicle driven by Jeffrey O'Reilly, 59, of Vergennes for its loud exhaust. After an evaluation by a police department Drug Recognition Expert, they cited O'Reilly for DUI-Drugs, pending the results of an evidentiary blood test that followed at Porter Hospital. Police also cited him for possession of cocaine and ticketed him for driving with a suspended license.
On June 10, police pulled over a vehicle operated by Parker Sheehan, 27, of Middletown Springs for allegedly failing to honor a stop sign at the intersection of School and Green streets. Police allege Sheehan failed roadside sobriety testing, adding he refused to submit to a breath test. They cited him for DUI-alcohol, testing refusal. Police also ticketed Sheehan for not stopping at the stop sign. 
Between June 5 and 18, Vergennes police also conducted 28 patrols in cruisers and four on foot, 21 traffic stops, four property watches and one VIN inspection; responded to two false alarms; fingerprinted 16 job applicants; and also: 
On June 5, calmed and separated two women arguing in a South Water Street parking lot.
On June 6, went along with the Vergennes Area Rescue Squad (VARS) to a Booth Woods home in response to a report of a child choking; the child was found to be OK.
On June 7:
• Told the neighbor of a Walker Avenue resident to stop harassing her about planting flowers outside her apartment; police said the resident was upset about the needless complaints.
• Checked out a car parked near the Otter Creek falls after dark and told the occupant to move along because of the park curfew.
On June 8:
• Helped return a stolen bike to its owners, who found it chained to a rack on the city green and had photographs to prove it was theirs. Police cut the chains so they could reclaim the bike. 
• Performed a background check on behalf of New York State Police.
• Called the owner of the New Haven Road Laundromat on behalf of a patron who had called to complain a washer had "eaten her quarters."
On June 9, accepted a wallet found near the Maplefields convenience store. Police said there was no ID in it and have not been able to find its owner.
On June 10, picked up a bicycle found on Collins Aerospace property off Panton Road.
On June 11:
• Looked unsuccessfully for juveniles who had thrown a flag to the ground outside the now-closed City Limits bar after they were denied admittance on its last night of operation. 
• Took a report of a fender-bender in a Church Street parking lot.
• Helped VARS on a medical call at American Legion Post 14.
• Were told by a relative that a Vergennes Union High School student had been given edible cannabis gummies by another student in a school washroom. 
On June 12:
• Warned a motorist who had driven around a school bus in the Vergennes Union Elementary School lot.
• Were told by a Main Street apartment resident there was an unwanted person sitting outside her apartment for 30 minutes, but found no one. On June 15, they returned to the same apartment because the tenant was not comfortable with contractors scheduled to do work on the interior. Police said the work would be rescheduled.
• Looked unsuccessfully on behalf of Middlebury police for an individual violating conditions of release.
On June 13, were told a suspicious person had come to multiple doors of a Short Street home and had driven away in an oil company truck; police said they couldn't ID the man from a video provided. 
On June 14:
• Advised a family being harassed by a relative about potential legal options. 
• Calmed an intoxicated woman creating a disturbance at a Main Street apartment building.
• Dealt with a resident suffering from dementia who had driven her car and damaged it; police said her license has since been revoked. 
On June 16:
• Conducted a background check on behalf of the Department of Defense. 
• Took a report of a minor two-vehicle accident on Vocational Way, near Northlands Job Corps.
• Went along with firefighters to a report of a gas spill on West Main Street.
On June 18, following a traffic stop, cited Ronald Real, 49, of Vergennes, for violations of his conditions of release. Police also ticketed him for driving without a license, registration or insurance. 
More News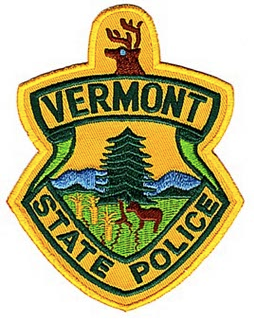 Police have not yet determined whether they will charge a youth in the killing of a Waltha … (read more)
A Vergennes police officer was the first law enforcement official to respond to a home on … (read more)
Vermont State Police operating out of the New Haven barracks dealt with two violent incide … (read more)