Graduation: OV grads succeed in classroom and beyond
BRANDON — Otter Valley Union High School graduated 87 young people in the Class of 2023, each of whom has special qualities they use to make contributions to their community.
Two members of the class were recognized for their excellence in academics: the valedictorian, who achieved the highest grade point average during her four years, and the salutatorian, who had the second-highest.
Emily Peduto of Brandon, daughter of Anthony and Donna Peduto, is this year's valedictorian. Abigail Adamsen of Pittsford, daughter of Keith and Lisa Adamsen, is the salutatorian.
Emily Peduto is a member of the National Honor Society and has excelled in a variety of challenging classes at Otter Valley, earning an overall GPA of 101.89. 
During her time at Otter Valley, Emily was the recipient of the Rensselaer Medal for achievement in mathematics and science, the Society of Women Engineers Award for high honors in science and mathematics, and the Bausch and Lomb Honorary Science Award for outstanding achievement in the science field. She is also the recipient of the Otter Valley Science Department's 4-year award.
Emily has excelled in rigorous courses including AP Biology, AP Literature, Calculus, AP Chemistry and AP World History. 
In addition to her excellent work in the classroom, Emily has been a 4-year member and 2-year captain for the varsity soccer team, and a 3-year member of the varsity basketball team. Emily has also engaged in extensive volunteer work with Homeward Bound, the Addison County Humane Society. Emily will attend the University of Montana to pursue a career in veterinary medicine.
Abigail Adamsen is also a member of the National Honor Society and has demonstrated excellence in the areas of leadership, service, and scholarship during her time at Otter Valley. She has taken and excelled in a variety of rigorous courses, including AP Literature, AP Physics, AP World History and Calculus.
A recipient of honors from the Society of Women Engineers, Abigail has also received the Clarkson University Leadership Award, and recently got accolades from the Otter Valley mathematics department as the recipient of the department's 4-year award.
Abigail has also extensively worked with young people in our community, including serving as a program assistant for Lothrop Elementary School's afterschool program, a camp counselor with Pittsford Rec, and a middle school student mentor at Otter Valley. 
Abigail will be attending the University of Vermont, where she intends to major in public communications.
More News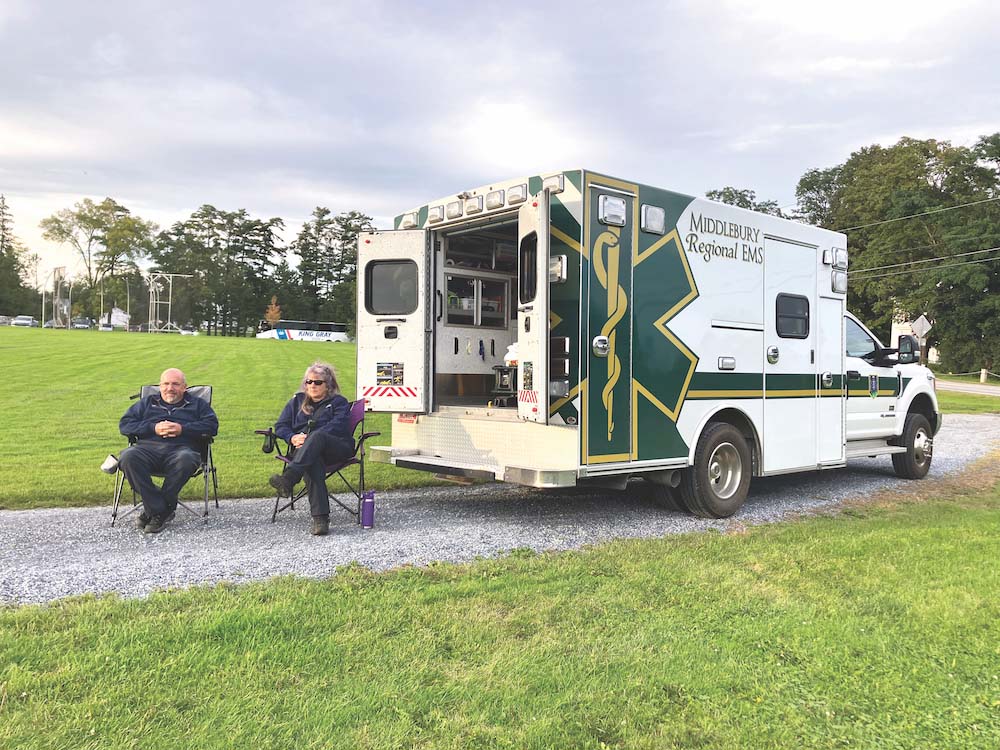 Middlebury Regional Emergency Medical Services wants to eliminate its annual Town Meeting … (read more)
Middlebury police are investigating the death of a Middlebury College junior and say the p … (read more)
Vergennes resident Margaret Clifford offers nearly a century of recollections, from losing … (read more)