Graduation: Lessons from a MAUHS grad: High school is what you make it
BRISTOL — A lot of learning can take place inside a classroom. Quizzes, lectures and math lessons all have things to teach us. 
But looking back on her time at Mount Abraham Union High School, 2023 graduate Lily James Roberts said there was a lot she learned from experiences that didn't take place at a desk or require a pencil and paper. 
Over the past four years, Roberts has explored her passion for performing arts through classes at the Patricia A. Hannaford Career Center, pursuing extracurricular activities and pushing herself to produce original music during the pandemic. 
She said these experiences have taught her valuable lessons and important skills, and she encourages younger kids still in  high school to seek out similar opportunities. 
"Whether it's in school or out of school, having something that you really love to do that isn't just work is good for anyone and everyone to have," Roberts said. "Whether it's music or playing basketball or community service, having something like that, I found, has always motivated me to continue growing and continue learning about the things that I really enjoy."
HIGH SCHOOL HIGHLIGHTS
For Roberts, those labors of love have largely played out on stage. She's taken part in many musicals at Mount Abe, playing Janis in "Mean Girls" this past spring and Dolly Levi in the school's production of "Hello Dolly" in her senior fall. 
Roberts said these musicals are some of the most rewarding activities she's been a part of in high school. 
"We have a ton of community support and it's honestly just as big as our big sports playoffs at the school. Everyone comes out to support the kids and because of that, we've been able to have a really high caliber of performing arts at the school. I've always loved being a part of that," she said. 
The recent high school graduate said taking part in musicals has also helped prepare her for a career in the performing arts and taught her valuable skills. 
"It really creates a strong community. You have adults that you can go to, friends, there's a real leadership component to it that I've always loved," Roberts said. "It's very rewarding and it's also taught me a lot about how to be a good leader and look out for my friends as well."
Another highlight from her high school career has been participating in the Vermont Young Playwrights program, which allows participating students to work with a professional playwright to learn about the practice. The program serves as many as 29 schools throughout the state, including Mount Abe and the Hannaford Career Center. 
"(The program) allows kids to work with a professional playwright, kind of dip their toes into what being a writer for television or film or for the stage might be like. It's an opportunity you won't find in the classroom or in a traditional musical theater education setting," Roberts said. 
During her senior year, Roberts participated in the career center's Addison Repertory Theatre. The program gives students the chance to dive into various elements of running a theater company, from production to performances and management. A favorite memory from her time in the A.R.T. program is getting to work with fellow students to write, produce and perform a 90-minute original play. 
Students shared the fruits of their efforts, a gothic-style ghost story titled "A Shadow on the Wall," with the community this past February. 
"We're seeing about getting it copyrighted now and published so that other communities in Vermont can pursue it," Roberts said. "We think it's a really cool story and it's even cooler that a bunch of students were able to write it."
Roberts said the career center has a lot to offer students, whether they're interested in A.R.T. or another area of study. 
"I think the Hannaford Career Center is a huge resource for any high school student in the surrounding area," she said. "Anything there is a huge, huge boost for anyone that wants to take it."
PANDEMIC CREATIONS
After years of adhering to various COVID-related restrictions, Roberts has enjoyed getting to experience many mask-free moments on and off stage this school year. She noted that the pandemic has had a profound impact on her and her peers. 
"Of course, we had to wear masks and practice social distancing and those were challenging in their own right, but there was also a time when everyone felt very separated socially and emotionally," she recalled. "There was a lot of waiting, on the part of my classmates, waiting to get that normal high school experience."
While in-person performances took an extended intermission during the pandemic, Roberts continued to explore creative outlets throughout quarantine. In 2021, she released an album of original music titled "The Brazen," which is available on all streaming platforms. 
Roberts said writing music allowed her to express a desire for social connection during a period of isolation. 
"I wanted to be out with my friends experiencing these things and that wasn't an option," she said. "Going to dances, having your first kiss, being present and close to other people was very taboo for a time so I saw a need for young people's voices to be in the conversation of what was going on and I felt the best way to do that was to begin writing music."
EYES ON THE FUTURE
Whether performing on stage or producing original music, Roberts has found that she's grown a lot throughout the past four years. She noted that she's not alone in that, as her peers have also begun to find their sense of self amidst a radically changing world. 
"Like all young people in high school I sort of found myself as a person, but I think my class was forced to discover who we want to be as a generation. I think that's a more collective realization," Roberts said. "The crazy circumstances of the past four years have led to a generation of very aware, thoughtful young people who are planning for the future." 
Roberts sees herself as being in that category. 
"That's one thing I can really see that's different for myself from when I started high school. I'm much more aware of my future, what I want it to look like, how I want to impact my community, my global community and what I need to do to get there," she said. 
Roberts credits her personal growth to the various experiences she's had in high school. She said she encourages prospective and current high schoolers to take advantage of as many opportunities as possible.
"There is no such thing as a bad opportunity. The more you do, the more you experience, even if you end up not liking it, it just grows your experience," she said. "Who knows, you might end up coming back to that neuroscience club or really enjoying that book club book you didn't want to read." 
She noted that taking advantage of new opportunities can be daunting, but also rewarding. 
"High school is really what you make of it and if anyone is going into their freshman year nervous and a little afraid, then they can know that that's where everyone is in their freshman year. Breaking out of those nerves and trying to have new experiences and new things is going to make your high school experience so much greater," Roberts said. 
The graduate will once again find herself a freshman this fall, when she begins studying at The New School in New York City. Roberts will be pursuing a Bachelor of Fine Arts in the university's performing arts program. 
She said she is looking forward to all of the opportunities that await her in the Big Apple. 
"Being able to be in New York City is one of the things I'm most excited about. It's an education in and of itself to live there. I think opportunity and experiences are some of life's greatest teachers and I'm going somewhere where both of those things are plentiful," Roberts said. 
More News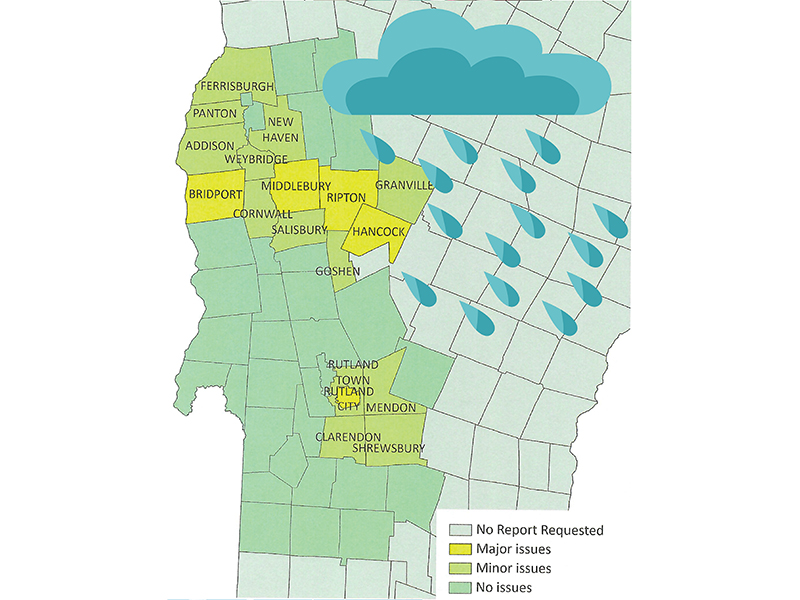 Local towns may get federal money to pay for more than a million dollars in cleanup and re … (read more)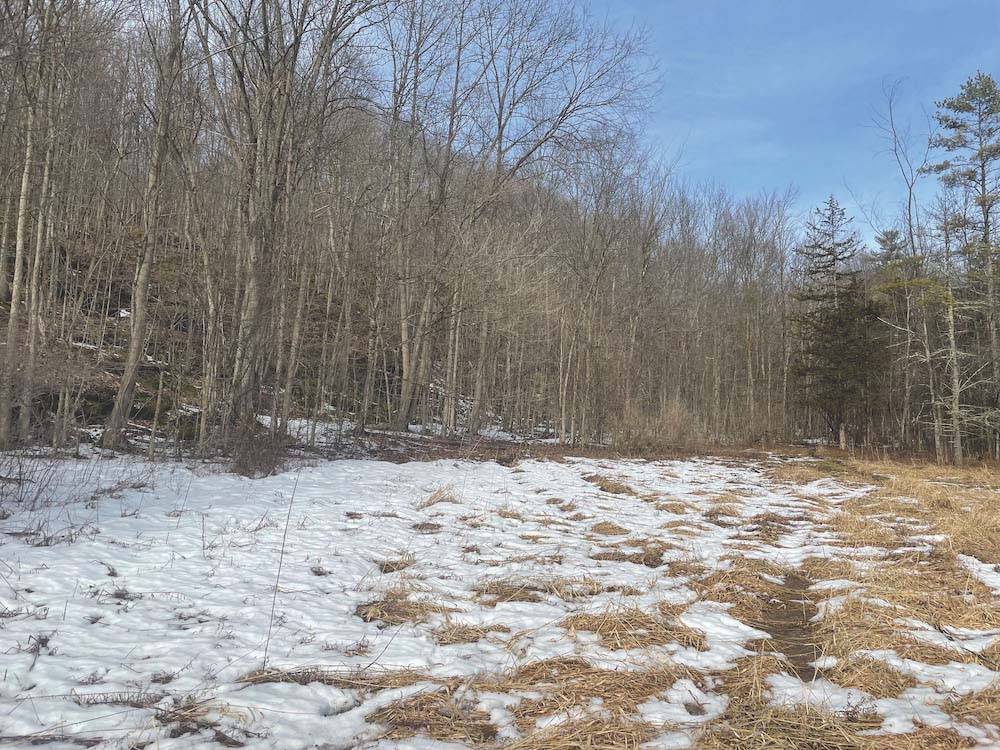 The Vermont Fish and Wildlife Department is putting $566,667 in grant money toward conserv … (read more)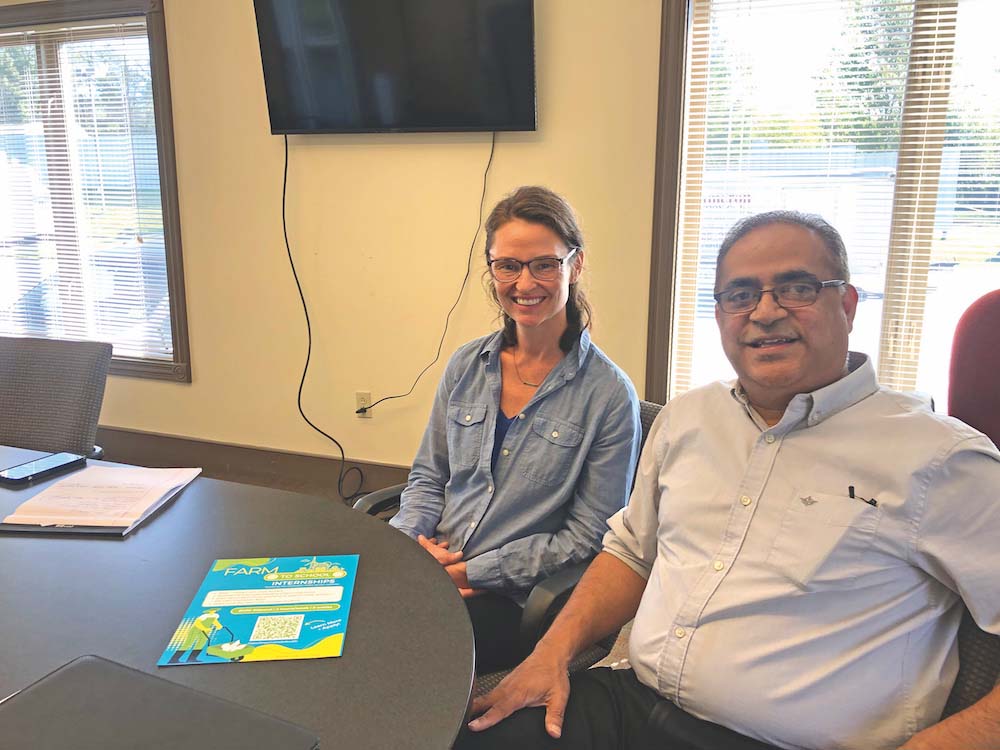 Like most things, the future of agriculture in Vermont lies in the hands of younger genera … (read more)