Eagles down Tigers for D-II softball title
CASTLETON — Two well-matched high school softball teams from Addison County met in Friday's Division II state championship in Castleton, and both No. 2 seed Mount Abraham and No. 5 seed Middlebury Union High School entered the game primed to win.
Coach Don McCormick's Eagles used a stellar hitting performance in the fourth inning to break the game open. Mount Abe went on to win the game and the D-II title, 12-2.
While praising the Tigers and the improvement the team has seen in the past couple of years and singling out Tiger pitcher Emma Deering for excellence, McCormick credited his Eagle players for coming prepared and executing on their strengths.
"We hit the ball no matter what," he said.
And hit they did. 
Mount Abraham tallied 15 hits over seven innings. It started in the first inning, when pitcher Eve McCormick doubled on a 1-2 count, scoring one run. 
Then, in the fourth, Mount Abe slugged three consecutive triples — by Abba Parker, Maddie Hayden and Lucy Parker — followed by a two-run homer by Eve McCormick to break the game open.
Overall, Lucy Parker stroked three hits, earned two RBIs and tallied two runs. Hayden was credited with two hits, two RBIs and two runs, McCormick and Dakota Larocque both got two hits (three RBIs for McCormick and two runs for Larocque) and Joanna Toy got a double.
That rough inning knocked Deering out of the game, but not before striking out four and walking none. Coach McCormick had plenty of good things to say about Middlebury's pitcher, who is a junior.
"She's an outstanding kid," he said. "She's got a lot of good days ahead.
Lily Dame led MUHS at the plate with two hits in three at bats. In the seventh inning Middlebury mounted a rally. But heads-up play by Eagle right fielder Patty McNerney backing up first base resulted in a tag out of a Tiger runner to help end the rally.
McCormick was effusive in his praise for the Tigers, noting that MUHS defeated two higher seeds (Enosburg and Hartford) to get to the final
"That team and (Coach) Timm (Hanley) have done a great job," he said. "They have almost everybody coming back next year; MUHS will be one of the favorites next year."
Coach McCormick was plenty proud of his own pitcher, who happened to be his daughter Eve. The winning pitcher went seven innings, allowing two runs on six hits, striking out five and walking zero. In fact, it was the second time he has coached a daughter to a state championship, Eve's older sister, Rachael was an Eagle when Mount Abe won its first title in 2017.
Family connections is not unusual for Mount Abe softball. This year's team has three sets of sister: the Larocques (Dakota and Morgan), the Toys (Jojo and Gretchen) and the Parkers, who have three Eagles this year (Lucy, Abba and Elise).
Coach McCormick says the whole team feels like a family in many ways. 
"It's just a family atmosphere," Coach McCormick said. 
He pointed to the spring training trip that the Eagles take to South Carolina as one key step in building the atmosphere. He thanked the parents and the community for supporting the expedition.
"That was a $20,000 trip, but it made a big difference," he said. "It bonds our tam. We sell beef jerky and breakfasts to raise money for it."
He noted that the Eagles had a team batting average of .399 this year, and it racked up an amazing .500 percentage for getting on base.
The Eagles, who finished the season 17-3, graduated seven seniors on Saturday. Coach McCormick noted that the team will have three young pitchers competing for the starting spot on the mound next year. 
Looking back and looking forward, he is optimistic.
"I've been blessed," he said.
TIGERS WIN SEMIFINAL
While they came out on the short end of the score last Friday, No. 5 seeded MUHS softball team advanced to the title game in dramatic fashion, by beating No. 4 Enosburg by one run in eight innings in the June 3 quarterfinal, and then the 12-6 Tigers beat top-seeded Hartford High School on June 7 in Hartford, 10-2.
In the semifinal game, Middlebury got key hits from Lexi Orleans, Sienna Rubright and Ireland Hanley in the top of the first inning. Deering kept the Tigers moving around the bases with a sacrifice RBI, which contributed to the 3-0 lead that Middlebury had after their first at-bat. 
Hartford scored a run in the second inning on an RBI base hit. And the third inning was scoreless.
But then Middlebury erupted for five runs in the top of the fourth inning on key hits by Hanley, Skyler Choiniere, Abby Stafford, Dame and Deering. Deering stroked a two-run RBI triple down the right field line during that series. After MUHS added another run in the top of the fifth inning, the visitors led the home team 9-1. 
Hartford clawed back a run in the bottom of the sixth on a delayed steal with a runner on third base. Middlebury exchanged the run for an out at second base, Tiger Coach Timm Hanley said. 
In the top of the seventh, Stafford and Orleans hit safely and MUHS scored an insurance run.
More News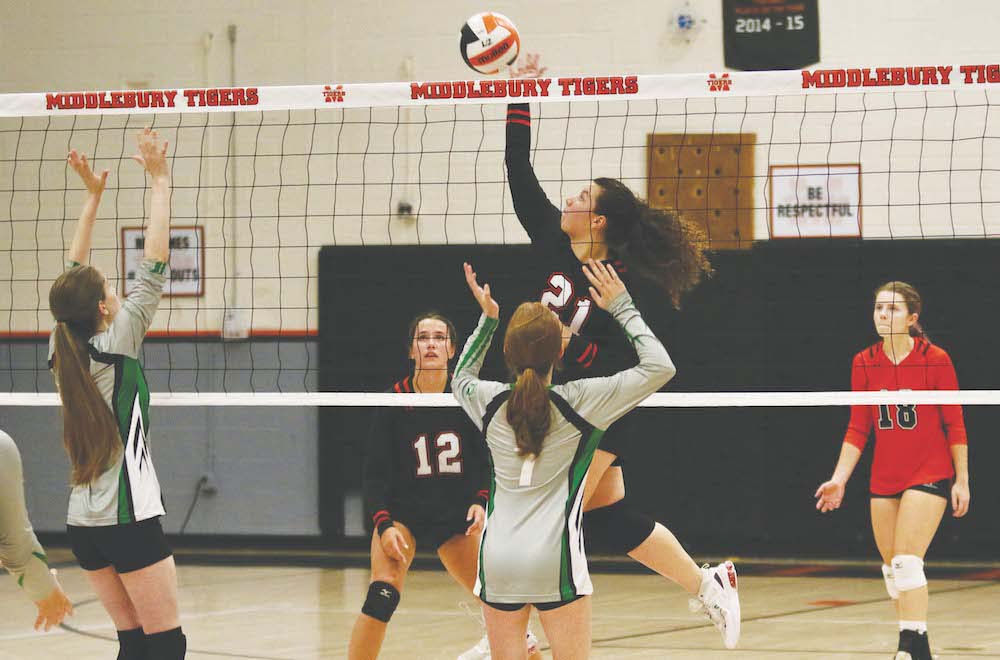 The first-year Middlebury Union High School girls' varsity volleyball team continued its r … (read more)
Soggy conditions didn't slow down Middlebury runners noticeably at a cross-country meet ho … (read more)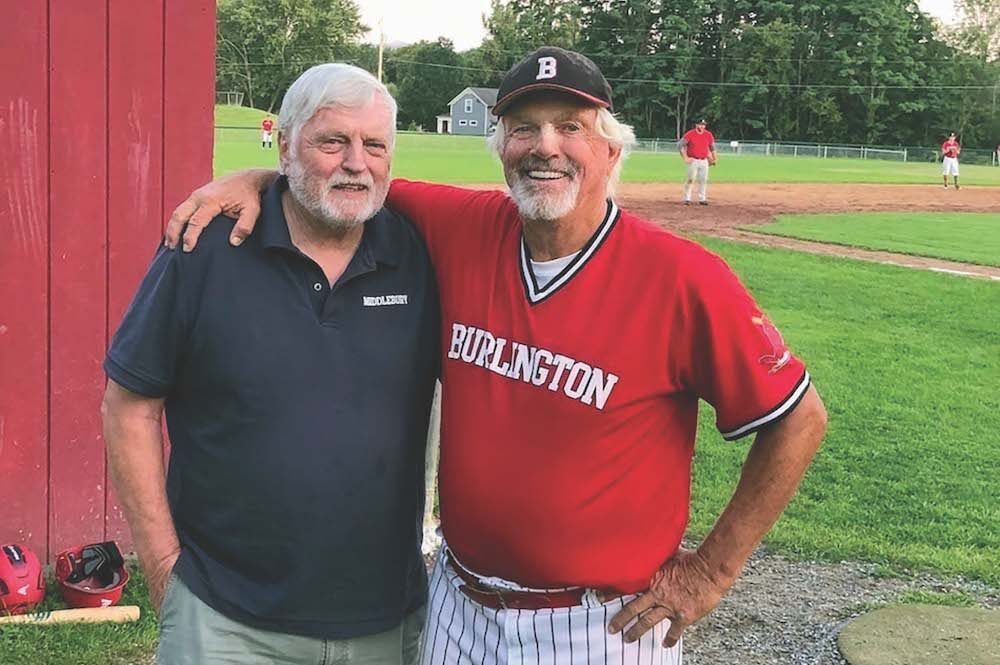 I gave Bill Lee a call last week, hoping he was at his home in Craftsbury and we might arr … (read more)