Tiger girls' lacrosse loses by 1
MIDDLEBURY — The Middlebury Union High School girls' lacrosse team was awarded the No. 10 seed for the Division I playoffs and lost an 8-7 heartbreaker at No. 7 Burlington in a first-round game on May 31.
The Tigers finished with a 4-10 record after winning three times in their final six regular season games. Their earlier win had been an 8-5 victory at Burlington (7-8) back in April.
But this time around the Seahorses got eight saves from goalie Emma Hellyer, and Ellie Macdonald led the BHS attack with three goals. Brooks Deshaw and Camryn Muzzy added two goals apiece, and Annabelle Lekstutis added one. 
Tiger senior Nora Wootten paced her team with three goals and an assist. Kenyon Connors scored twice, Erin Sears scored a goal and assisted two scores, senior middie Lia Robinson scored a goal, and Ada Weaber chipped in an assist. Goalie Ava Schneider made six saves.
More News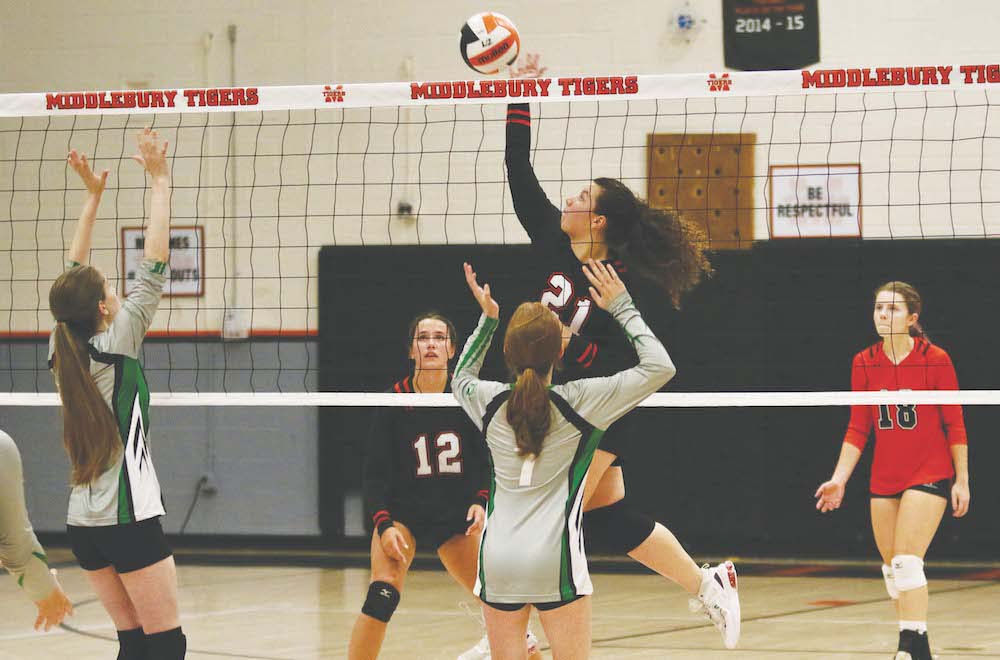 The first-year Middlebury Union High School girls' varsity volleyball team continued its r … (read more)
Soggy conditions didn't slow down Middlebury runners noticeably at a cross-country meet ho … (read more)
I gave Bill Lee a call last week, hoping he was at his home in Craftsbury and we might arr … (read more)