Beatrice "Beachie" Cousino Williams, age 74, of Middlebury
MIDDLEBURY — Beatrice "Beachie" Cousino Williams, age 74, passed away peacefully on June 1, 2023.
Beachie was born in Burlington on April 26, 1949. She was the daughter of Walter "Bud" and Bertha (Hutchins) Williams. She grew up in Shoreham, where she received her early education. She afterwards moved to Plattsburg, N.Y., where she graduated from Plattsburg High School, class 1967. She earned her L.P.N. from BOCES Technical Center in 1969. She earned her "Med's Certification" while working at Porter Medical Center in Middlebury. She later worked at Porter Nursing Home, as well as Eden Park and Pleasant Manor Nursing Homes. She was Nurse Manager at the Arches Community Care Home in Brandon from 1979-1982. She became owner/operator of Cousino Community Care Home also in Brandon from 1983 until 1998.
She volunteered at many Red Cross blood draws.
She was also a Scouting coordinator for cub scouts, boy scouts and police cadets for many years and a den mother with the Boy's Scouts of America.
She belonged to Brandon American Legion Ladies Auxiliary Unit 55.
She was a foster parent for many years, specializing in high medical needs children, pregnant mothers and young mothers with babies.
While living in Brandon she belonged to Wild Country Line dancers. They put on yearly shows for Memorial Day., 4th of July and Rutland Fair.
After moving to the Monkton area she became assistant school nurse at Mt. Abraham Union High School from 1999 -2010. During that time she received the Five Town Education Recognition Award from the Bristol, New Haven, Lincoln, Monkton, and Starksboro area for Educational Excellence with which she was very humbled.
During the summers she worked for The Greater Area YMCA as a camp nurse at Kingsland Bay State Park.
She became a Life Auxiliary member at the VFW POST 7823, where she served the Veterans for many years.
She served as Bingo Commissioner for many years for both Monday Night Bingo and Thursday night Bar Bingo.
After a medical emergency that she was instrumental in handling, she committed to getting an AED for the Post. She secured funding in five days. She received two certificates of appreciation for saving a life both from the Post and the State Auxiliary
She cooked lovingly for many years for both Monday night and bar bingos, Taco Tuesdays, Comfort night, paint 'n' sips nights, and fiddlers. She worked all Sunday breakfasts, catering events and many memorial services. She organized the volunteers for all these events. She assisted at monthly fish frys for several years.
She served as an Addison County guardian ad litem, working at the ACSMA sugar house at Addison County Field Days at the creme station for more than 15 years. She was a member of the Cornwall Cemetery Association for a short time.
While living in Middlebury She was an Age Well volunteer for many years and volunteered at Homeward Bound in several capacities
She is survived by a son, Travis R. Cousino and partner Erica Boudreau of Derry, N.H., and a daughter, Lee Cousino and partner Chuck Mitchell of Brandon; a stepson; Keith Williams and partner Amanda Spiller of Fairfax; and two grandsons, Kolton Williams and Kalvin Williams. She was predeceased by her parents and a foster daughter, Pamela Crawford.
A memorial service in celebration of her life will be held on Tuesday, June 13, at 10 a.m., at the family lot in Lake View Cemetery in Shoreham.
Memorial gifts in lieu of flowers may be made, in her memory to; Wounded Warriors Project, 1349 West Peachtree St. N.E., Atlanta, GA 30309, or to Viet Nam P.T.S.D. fund, 3033 Wilson Blvd. Suite 300, Arlington, VA, 22201 or to the Multiple Sclerosis Association, 375 Kings Hwy. N. Cherry Hill, N.J. 08034.
Arrangements are under the direction of the Miller & Ketcham Funeral Home in Brandon. ◊
More News
STELLA A. (DEVINO) DUGAN VERGENNES — It is with our deepest sympathy that we announce the … (read more)
FRANK S. EMANUEL KAHANA, Hawaii — Frank S. Emanuel, 88, of Kahana, Maui, passed away peace … (read more)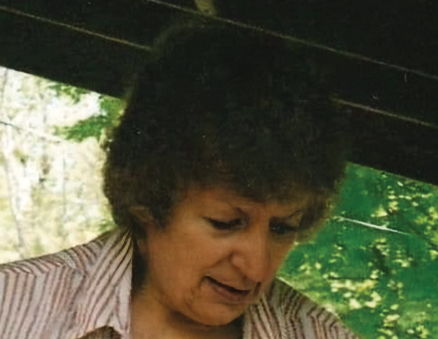 ROBERTA C. (LADIK) HATCH WHITING — Roberta C. (Ladik) Hatch, age 84, of Whiting, died peac … (read more)