Tiger boys' tennis wipes out CVU, faces Burlington in semi-final
MIDDLEBURY — The top-seeded Middlebury Union High School boys' tennis team opened its Division I title quest
on this past Friday, June 2, by defeating No. 8 Champlain Valley, in convincing fashion, 7-0, in a match played at Middlebury Indoor Tennis.
The Tigers improved to 12-0, while the Redhawks wrapped up their season at 8-7-1 against a challenging schedule.
No. 1 seed MUHS is expected to face a tough challenge on Tuesday at 3 p.m. from No. 4 Burlington, which improved to 14-1 by defeating No. 5 St. Johnsbury, 5-2, in its quarterfinal. The Hilltoppers wrapped up at 13-3-1. Tuesday's match will be played on the Middlebury Recreation Park courts, weather permitting.
No. 3 Stowe (13-1) will tackle No. 2 Burr & Burton (13-0) in Tuesday's other semifinal. The Tigers have not faced any of the other teams in the semifinals this spring.
In Friday's quarterfinal vs. CVU, the Tigers won five of the seven matches in straight sets. The first three matches set the tone. First to finish was senior No. 4 singles player Aidan Chance, who dominated in his match, losing only two games. Classmate Lewis Suchomel at No. 2 faced a foe who hit plenty of winners, but couldn't match Suchomel's steadier play, and concluded his two-set match next.
No. 1 sophomore Jackson Murray earned his straight-set win in a closer match. Murray prevailed against a harder-hitting opponent by showing more consistency and sound tactical play.
Junior No. 3 Kellan Bartlett won a tight first set and lost the second set before coming through in a tiebreaker, while junior No. 5 Brian Newton played a close first set before rolling in the second set.
The No. 1 doubles team of juniors Iver Anderson and Milo Rees gutted out a tiebreaker victory, while at No. 2 juniors Eddie Fallis and Eliot Heminway surrendered only two games.
The scores were:
No. 1 singles, Murray (MUHS) defeated Oscar Andersson (CVU) 6-4, 6-4.
No. 2 singles, Suchomel (MUHS) defeated Ziggy Babbott (CVU) 6-1, 6-4.
No. 3 singles, Bartlett (MUHS) defeated Nolan Sandage (CVU) 6-4, 2-6, 1-0 (!0-5).
No. 4 singles, Chance (MUHS) defeated Silas Cohen (CVU) 6-2, 6-0.
No. 5 singles, Newton (MUHS) defeated Kyle Krieger (CVU) 6-4, 6-2.
No. 1 doubles, Anderson and Rees (MUHS) defeated Fernando Tejeva and Zach Vincent (CVU) 6-3, 4-6, 1-0 (10-5).
No. 2 doubles, Fallis and Heminway (MUHS) defeated Rustum Zia and Zach Garvey (CVU) 6-2, 6-0.
More News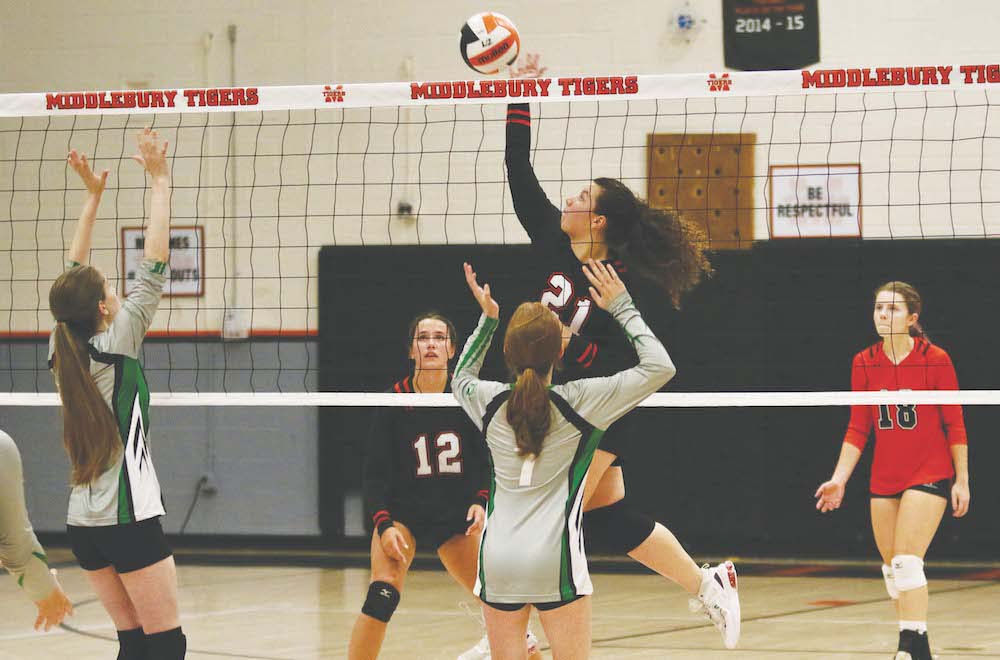 The first-year Middlebury Union High School girls' varsity volleyball team continued its r … (read more)
Soggy conditions didn't slow down Middlebury runners noticeably at a cross-country meet ho … (read more)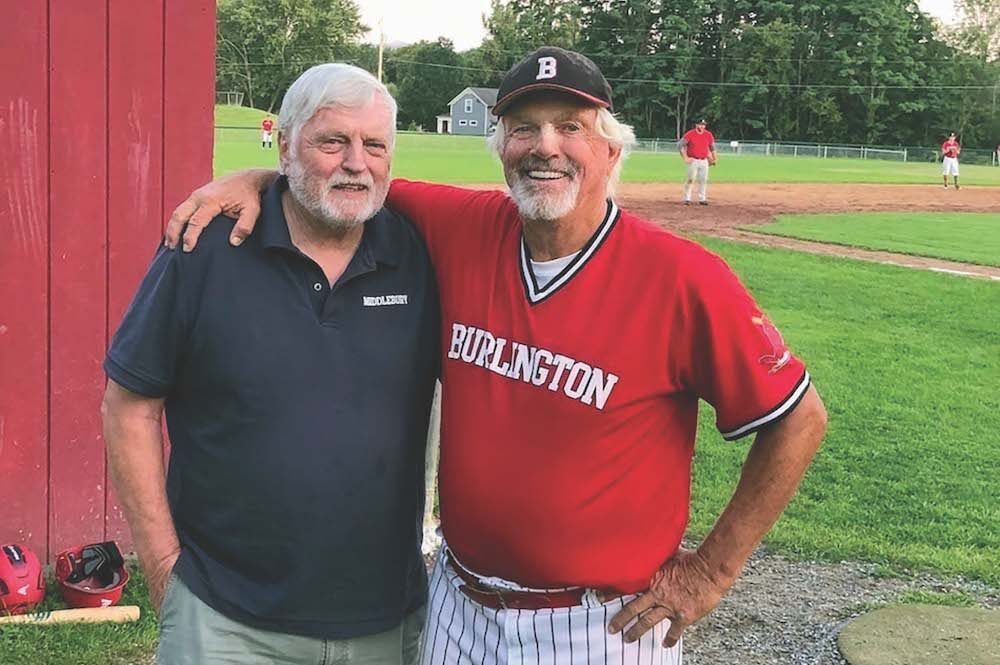 I gave Bill Lee a call last week, hoping he was at his home in Craftsbury and we might arr … (read more)