Duane Walter Straw, 84, of Ferrisburgh
FERRISBURGH — Duane Walter Straw, 84, of Ferrisburgh, passed away unexpectedly on May 22, 2023, in Vershire, Vt. We are heartbroken at the loss of our beloved husband, father, grandfather and friend.
Duane was born on April 2, 1939, in Vershire, the third child and only son of Walter and Hazel (Aldrich) Straw. He attended elementary school in Vershire and West Fairlee, and graduated from Thetford Academy in 1957.
Following graduation he worked for Malmquist Mill in Post Mills until enlisting in the U.S. Army in Oct. 1958. His time in the Army took him to New York, Texas and then Germany, where he drove gas and diesel tankers. He was very proud of his service and talked about his experiences often.
Following his honorable discharge in Feb. 1962, he returned to Vermont and continued courting the love of his life, Rachel Sherman of Duxbury, who he had met four years earlier when she was working at the Rutledge Inn on Lake Morey. They were married on Aug. 25, 1962, in Waterbury, and celebrated their 60th anniversary last summer.
They first lived in Richmond, and he began his 30-plus year career at Green Mountain Power, working his way from Plant 19 in Essex Junction to Lineman in Burlington. They moved to Ferrisburgh in 1974 when he became Head Lineman in Vergennes. In the mid-1980's he hung up his spikes when he was promoted to Safety Supervisor. He retired from GMP in 1996. Following retirement, Rachel and Duane bought a home in South Daytona, Fla., and wintered there.
In 1973 he built a camp in Vershire on his grandmother's property. The original 20' x 20' shack has been constantly upgraded with much help from his close friend Jay Chandler and others. It was his fortress of solitude, although he was very generous and loved sharing it with others.
There was nothing more important to him than his family. His son Daryl was born in 1964 followed by daughters Doreen in 1965 and Anne in 1970. He was an awesome Dad, not one to toss around "I love you's" but his love, support and affection were constant. Following his retirement in 1996, his grandchildren Samir Kadric, Natalie Straw, Jacob Kadric and Gabriel Kadric were born, and they were his greatest joy. No one could ask for a better husband, Dad or Papa. We all miss him terribly.
Duane loved being in the woods. He was an avid deer and rabbit hunter, and trout fisherman. In high school he learned to play golf while caddying at the Lake Morey Country Club, he was a Cedar Knoll Country Club member for many years. He enjoyed NASCAR, and rooted for the Boston Red Sox, Boston Celtics, and New York Giants. He was an excellent card player (especially cribbage), bowler and dancer. Mom and Dad had many friends in Richmond and Ferrisburgh, Saturday nights at the Legion or Eagles Club followed by coffee and Rachel's fried donuts at their house on Sand Road were a regular occurrence.
He instilled in all of us the value of hard work and determination. When asked why he became a lineman given that he was not fond of heights, he would shrug and say "you get used to it." He could build or fix anything, and was always happy to help or advise his kids and friends with their projects. No job was too tough. He could do everything except swim, but would have figured that out eventually, too.
Duane is survived by his loving wife, Rachel, of Ferrisburgh; three children, Daryl Straw and his wife Michele of South Burlington, Doreen Kadric and her husband Mumin of Ferrisburgh, and Anne Straw and her husband Jeremy Gibson of Indianapolis, Ind.; grandsons Samir, Jacob and Gabriel Kadric of Ferrisburgh, and granddaughter Natalie Straw of South Burlington; 16 sisters and brothers-in-law; and many nieces and nephews. He was predeceased by his parents, and by his three sisters and their husbands Marilyn (Will) Williams of Windsor, Charlotte (Wayne) Brooks of Barre and Phyllis (Frank) Brown of Bradford.
Calling hours will be on Friday, June 2, from 5 to 8 p.m., at the Brown-McClay Funeral Home in Vergennes. Military honors will be presented at 6 p.m. Funeral services will be at a later date at the convenience of his family.
In lieu of flowers, please consider contributions to the Alzheimers Association – Vermont Chapter, 75 Talcott Road Suite 40, Williston, VT 05495. To send online condolences to his family please visit www.brownmcclayfuneralhomes.com.◊
More News
STELLA A. (DEVINO) DUGAN VERGENNES — It is with our deepest sympathy that we announce the … (read more)
FRANK S. EMANUEL KAHANA, Hawaii — Frank S. Emanuel, 88, of Kahana, Maui, passed away peace … (read more)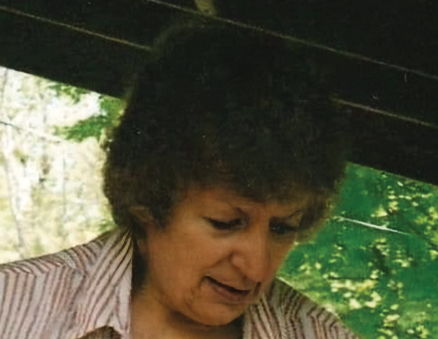 ROBERTA C. (LADIK) HATCH WHITING — Roberta C. (Ladik) Hatch, age 84, of Whiting, died peac … (read more)