Historic city properties sized up for housing
VERGENNES — Two historic West Main Street properties could at some point add much needed housing stock to the city of Vergennes — one probably sooner than the other, according to the person who owns one and is a member of the partnership that owns the other. 
The buildings in question are the General Strong House at 54 West Main St. and the Haviland Shade Roller Mill, which overlooks Otter Creek at West Main's intersection with Canal Street. 
David Shlansky, who has a number of other Vergennes real estate holdings including Grist Mill Island and several rental properties, is the managing partner of the Limited Liability Corporation, or LLC, that bought the Strong House for $252,500 in May. Conversion into multi-family units is planned.
He also purchased the Shade Roller Mill and its neighboring Annex across Canal Street on West Main Street for $150,000 in 2004. He has been working to find a viable plan to develop it into multi-unit housing since then.
Shlansky last week told the Independent that efforts to restore, permit and convert the 226-year-old, 4,200-square-foot home at 54 West Main St. into six apartments or condos is probably further along, even if the timetable is uncertain.  
He said he has a construction crew working on a two-unit project on South Water Street, and when that work is done and the LLC gets permits — and hopefully historic preservation tax credits — he believes restoration and renovation of 54 West Main St. could start sometime this year.
"I'd like to get my guys over to 54 and work on that. When that happens, now that we're in calendar 2023, I'd love to know," he said. "But we do everything we can every day."
Shlansky said the LLC he manages has delayed applying for historic preservation tax credits at 54 West Main to allow necessary work to the structure to preserve it before that permitting process begins: Once the historic preservation permit process starts any work to the structure will have to halt, he said.
"We have the ability to do anything to shore up and restore a single-family house," Shlansky said. "That's what we're doing now. But our eventual plans are to apply for and permit a multi-family residential property."
As well as work to its foundation, Shlansky said the house has had roof repairs, interior structural work and new wooden windows.
SHADE ROLLER MILL
Over the past 18 years Shlansky has also authorized plenty of work to the Shade Roller Mill and its West Main Street Annex. The three-story former mill and its one-story Annex were built in the late 1880s and are both listed on the National Register of Historic Places.
Efforts at the site have included about $350,000 to remediate environmental contamination left over from its former uses as a mill and a machine shop. Another at least $550,000 has gone toward preserving the structure and other improvements. 
"We've been spending money on the property," Shlansky said.
Shlansky said he currently has permits for 19 residential units in the Shade Roller building, units that could be condos or apartments, a choice that will be made later. He said he will "determine at a later time what to do with the Annex."
A few things are holding up the project at the moment, making it more likely 54 West Main St. will go online first.
One is an issue with the state Division of Historic Preservation related to the elevated walkway that until late this past summer spanned Canal Street between the main Shade Roller building and the Annex.
An expert determined the walkway was a safety hazard due to its condition, according to Shlansky, and City Manager Ron Redmond, acting as the city's Health Officer, agreed. Shlansky then had the walkway removed late last summer before it could fall down, possibly on passing vehicles or pedestrians.
Redmond this past Friday confirmed the expert study concluded the walkway posed a hazard and said he "100%" supported its removal.
The question now, Shlansky said, is the Vermont Division of Historic Preservation, which has to sign off on historic preservation tax credits, has been hesitant to accept the change to the property. Discussions are ongoing on a retroactive permit for its removal.
"The state has told us because the walkway has collapsed we need a permit for the fact we had to take it down because it was a public safety issue," Shlansky said. "So that's more money, more time to get a permit. We're in the process of spending that money to get that permit."
If the division insists, replacement of the walkway could cost $360,000, Shlansky said, while according to other state officials its only permitted use would be to run a sprinkler conduit between two buildings with independent water supplies.  
Rising construction costs and interest rates further complicate what could be a $5.5 million project if one approach is taken, Shlansky said: If a general contractor was hired to oversee the project, assuming one can be found, the cost could spiral to the point where the project economics no longer make sense. 
"We'd be paying more per unit than they're worth," Shlansky said.
An alternative could be for Shlansky and his company to serve as the contractor, hire a small crew, and "do these units in batches," he said. "We're thinking about doing one floor at a time."
That approach might lower the cost substantially, but he said it would mean assuming more work and risk.
Overall, Shlansky agreed a "fair takeaway" is that the timetable and financing of the Shade Roller Mill project remain uncertain, but he remains hopeful. 
"I don't want to create a dark cloud where there is none," he said. 
In one sense he said is optimistic because these types of issues come with the territory when renovating older properties. Even with tax credits, it's often challenging to make the math add up, he said. 
"With every building you end up putting in more than an appraiser says it's worth," Shlansky said. "Basically picking these (properties) up for free wouldn't make these projects make sense."
So why take them on? Shlansky said he could probably do better in the bond market, but he enjoys these projects, even if it's time-consuming and at times frustrating work. 
"I really like historic buildings, and I really like architecture," he said. "I enjoy doing the historic renovations, and I hope to come out whole on the far end."
More News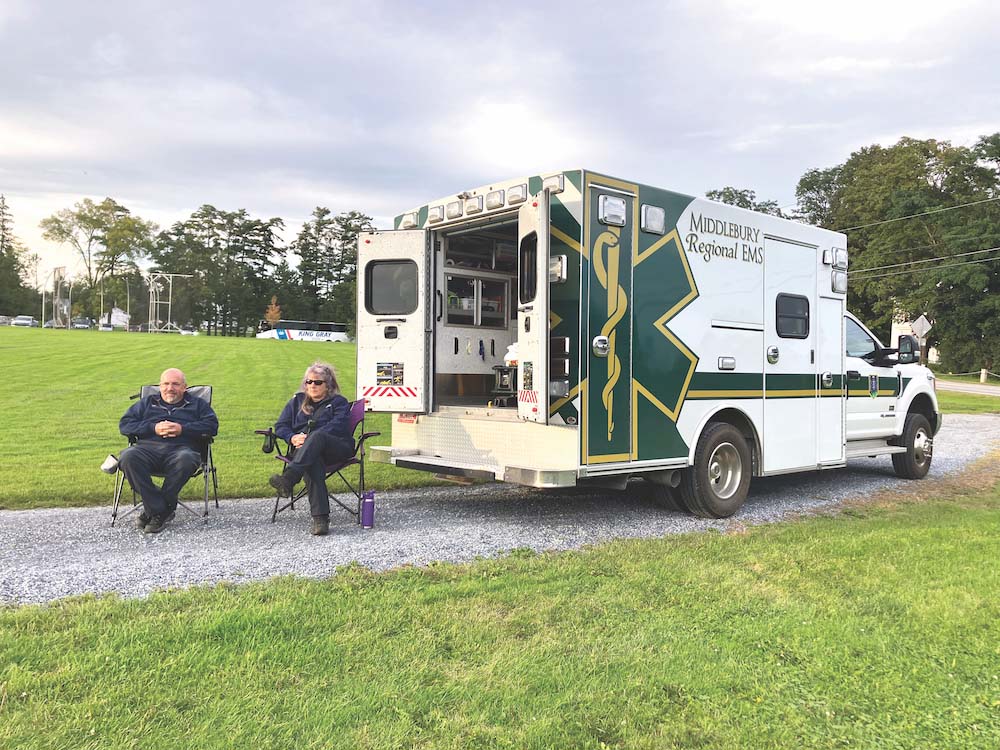 Middlebury Regional Emergency Medical Services wants to eliminate its annual Town Meeting … (read more)
Middlebury police are investigating the death of a Middlebury College junior and say the p … (read more)
Vergennes resident Margaret Clifford offers nearly a century of recollections, from losing … (read more)