Vergennes Police Log: City resident falls victim to scam
VERGENNES — A Vergennes resident lost $15,000 to a computer scam last week, Vergennes police reported.
City police said when the West Main Street resident's computer froze he followed instructions on the screen to call a number to help resolve the problem, instructions that included moving his bank assets to an account in a Williston bank.
The man complied, and the account was then drained by a fraudulent company with a Virginia address, according to city police. Police advised the victim to notify his bank; call the FBI in Albany, N.Y.; and report the crime to the Federal Trade Commission.
Also between Nov. 28 and Dec. 4, Vergennes police conducted four traffic stops, one foot patrol and one VIN inspection; responded to one false alarm; fingerprinted four job applicants; and:
On Nov. 29:
• Spoke on the phone at his mother's request to a student on Main Street who was reluctant to attend school and convinced him to do so.
• Issued a missing person alert for a Burlington resident last seen in the Vergennes area earlier in the month. Burlington police notified city police on Dec. 5 he had returned to his residence.
• Were told by a First Street resident that a house guest had stolen a trac phone. Police said the caller was unable to provide a last name or address for the guest, and thus they could not make progress in an investigation.
On Nov. 30 provided information to Adult Protective Services about city residents dealing with an ongoing issue. 
On Dec. 1:
• Cited Matthew Porcaro, 35, of Vergennes for petit larceny and possession of stolen property, an action taken after on Nov. 28 executing a search warrant on his Main Street property and finding a cellphone allegedly stolen earlier from Coventry Lane. 
• Helped Vermont State Police by responding to a one-car rollover accident on Bisbee Road in Ferrisburgh.
On Dec. 2 checked the welfare of a Main Street juvenile on behalf of Vergennes Union Elementary School; police said he was fine.
On Dec. 3 dealt with a fender-bender in the Aubuchon Hardware plaza.
On Dec. 4:
• Advised a New Haven Road resident involved in a personal property issue with a family member that it was a civil issue.
• Contacted the owner of a wallet that a cyclist had found on Route 7 in Ferrisburgh and turned into the city police station. 
More News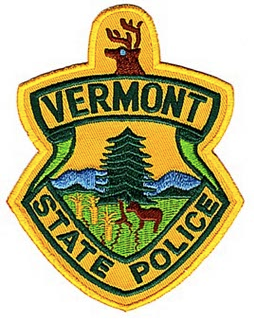 Police have not yet determined whether they will charge a youth in the killing of a Waltha … (read more)
A Vergennes police officer was the first law enforcement official to respond to a home on … (read more)
Vermont State Police operating out of the New Haven barracks dealt with two violent incide … (read more)