New mosaic at Lincoln school embodies community
LINCOLN — During her 20 years spent teaching art at the Lincoln Community School, Nancy McClaran saw a potential project whenever she looked at the cement wall behind the elementary school. 
More specifically, she saw an opportunity to create a mosaic reminiscent of Catalan architect Antoni Gaudi's colorful tilework in Spain. 
"There's been this cement wall for years and I knew that I wanted it to be a mosaic," McClaran said. "I knew that it was possible to paint the wall, but I didn't want to do that. I just always saw it as a mosaic." 
It took McClaran, and a group of dedicated individuals from Lincoln and beyond, more than five years to put together the pieces that made the idea of a mosaic into a reality. The fruits of those efforts were unveiled at the school this past Saturday at a celebration of the completed mosaic. 
The finished product depicts scenes from Lincoln's natural landscape. On the front side of the wall, the sun shines over the New Haven River as Mount Abraham rises in the background and wildlife enjoy the daytime. The back side of the wall depicts Lincoln at night, with an owl resting in a birch tree under the full moon and stars shiny in a dark sky. 
McClaran explained that the landscape depicted in the mosaic is what ties the community of Lincoln together. 
"(The land) is not always easy to live in, especially during the winter, but as a community we pull together. The beauty here, it's something we want to honor and protect," she said. "I purposely didn't put any people in it, I felt strongly that we wanted to have it just be nature and honor that."
YEARS IN THE MAKING
Long before the finished mosaic ended up on the wall, McClaran had to figure out how to put it there. Lincoln has much colder winters than Gaudi's Spain, and McClaran wasn't sure how to create a mosaic that would sustain the area's freezing winter temperatures. 
Around a decade ago, McClaran found her solution during a trip through the Adirondacks when she stumbled upon a potential mentor working on a mosaic in North Creek, N.Y. 
"This woman, Kate Hartley, was out there working and I got her card. I knew I wanted her to help me, and I kept that card all crumbled up in my stack," McClaran said. 
The project moved further along around 2017, when McClaran was encouraged to apply for an Animating Infrastructure grant through the Vermont Arts Council. With her project partner Sandra Murphy, McClaran applied for the grant and received $14,904 to put toward the effort. 
A TOWN-WIDE EFFORT
Creating the mosaic was a community-wide endeavor from start to finish. In 2017 McClaran began hosting gatherings with community members to get a sense of what Lincoln residents would like to see depicted in the mosaic. Conversations centered around the question, "What does it mean to be a part of the Lincoln community?" 
"Those discussions were just really interesting and finding the theme that ran through it, it's the land. It's what brought us all here," McClaran said. 
These community conversations are what led to McClaran's landscape design for the mosaic. Once the design was finished, the work of creating the mosaic could begin. Lincoln's Zeno Mountain Farm community helped break tile for the project, Hartley visited multiple times to teach Lincoln residents how to make a mosaic, and community members worked to create McClaran's design piece by piece over the next five years. 
"We would have a group that was interested and then they would fall off and then we'd have another group that was interested come and help," McClaran said of the process. 
One reoccurring helper was Town Clerk Sally Ober. 
"I had so much fun the first time that I did it that I kept going back," Ober said. "It's like putting together a puzzle almost, trying to create an image that works well for the wall but also fits the image of the mosaic." 
Ober's work on the mural includes some of the birch trees and stars. She said she was pleased to see her work of and that of other Lincolnites come together. 
"It's just really sweet when something crosses all of the generations, and we create it together. It's unique to have that sort of thing, where it doesn't matter how old you are, you can show up and be a part of it in any way that you're comfortable," Ober said. 
Other community members had a hand in creating the mosaic as well. Lincoln landscape architect David Brett donated bluestone caps for the wall, which were cut by Jim Dobkowski. McClaran also used phrases from conversations with Lincoln residents to put together the phrases in the mosaic — "our town will be here for a long time" and "speak your own heart" are included on the wall. These phrases were pulled from conversations conducted by John Elder, Nadine Canter and Middlebury College students with townspeople about what it meant to live in Lincoln. 
McClaran said the community learned a lot as they moved through the process of making the mosaic together. 
"I think that was a theme throughout, just having faith that it was going to happen even if you don't know how," she said. "There were things I didn't know ahead of time, but we just kind of went for it."
COMMUNITY CELEBRATION
The Lincoln community celebrated the completion of the Lincoln Community School mosaic at an unveiling on Dec. 3. Starksboro's Swing Peepers music and storytelling group performed, and Michele Bailey, senior program manager of Vermont Arts Council, spoke of how the mosaic embodied the purpose of the council's Animating Infrastructure grant. 
McClaran said it was special to see those who played a role in creating the mosaic at the unveiling. She used the event as an opportunity to share with attendees what the project represented to her. 
"(The mosaic) has a story woven into it that is full of light, friendship and love of place. It is also full of the many hands and connections made between the people who touched it with their hands or in their hearts," she told the crowd. "That is how we humans can get things done when we join hands and think creatively. This wall is a memorial to that."
More News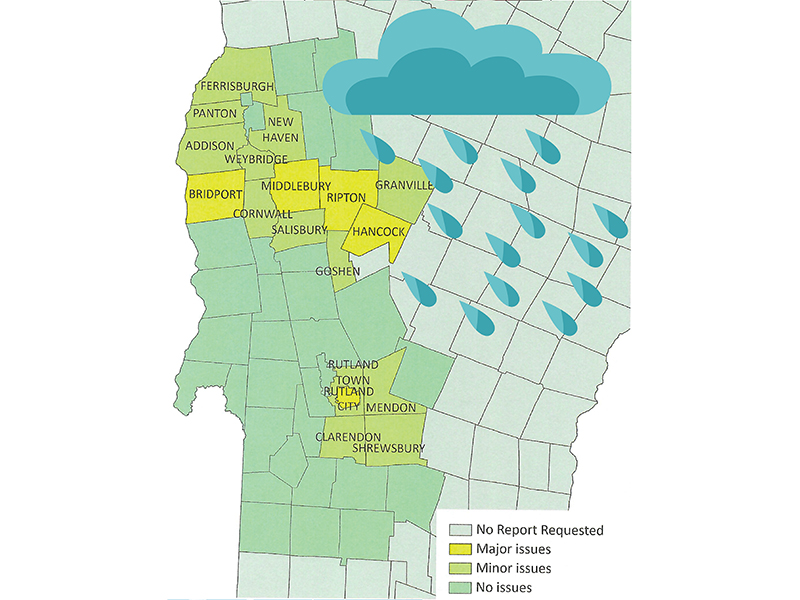 Local towns may get federal money to pay for more than a million dollars in cleanup and re … (read more)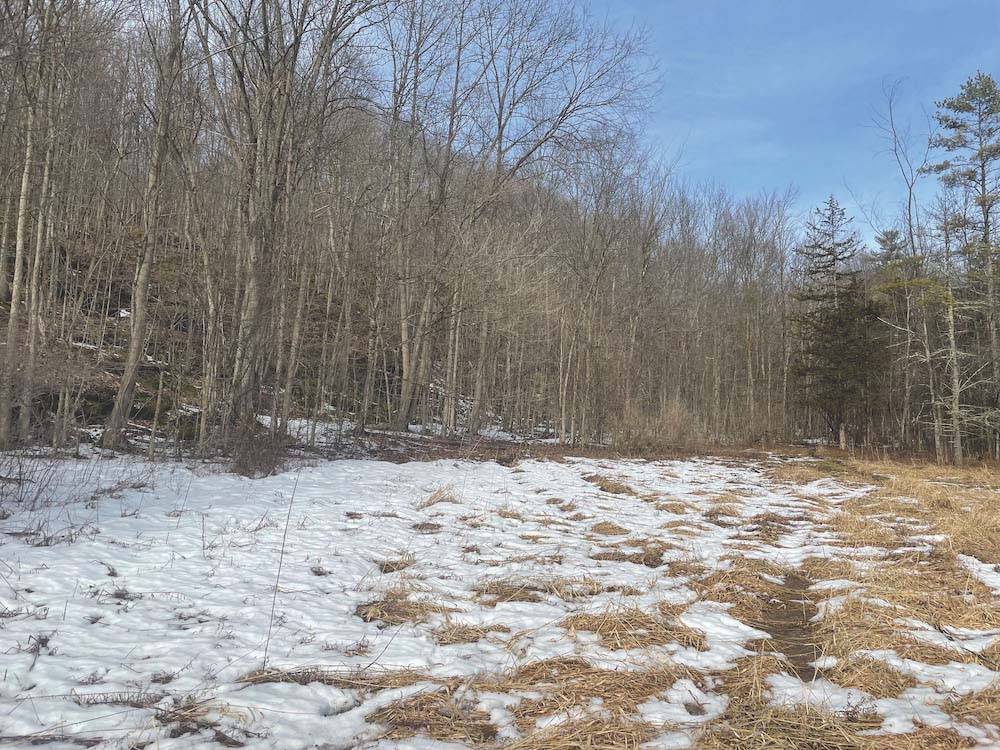 The Vermont Fish and Wildlife Department is putting $566,667 in grant money toward conserv … (read more)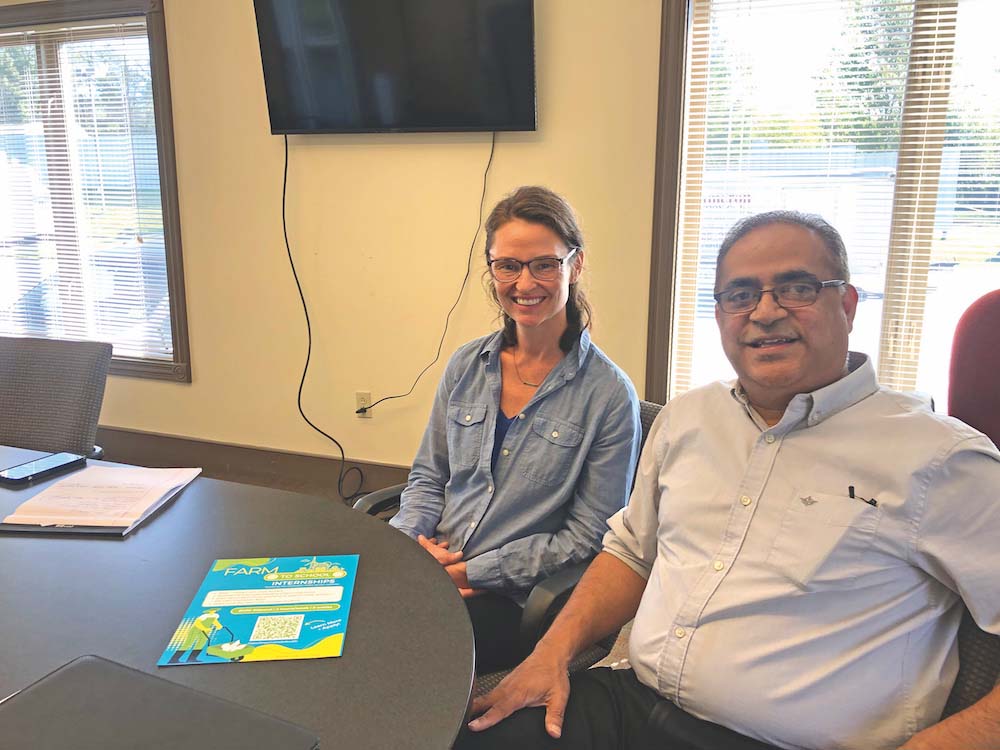 Like most things, the future of agriculture in Vermont lies in the hands of younger genera … (read more)