Deborah Ann Deeble Suplee, 77, formerly of Addison County
SUN VALLEY, Calif. — Debbie Suplee left this life on Oct. 27, 2022, her 77th birthday, in Sun Valley, Calif. She died of complications from progressive supranuclear palsy, which is an untreatable Parkinson's-like disease. She had suffered symptoms of the disease dating back to 2014. The daughter of James Deeble and Victoria B. Sappio, Debbie was born in Plainfield, N.J. in 1945.
In her youth she lived in Secane and Lansdowne, Pa. as well as in Mt. Lakes, N.J. In June of 1962 her family moved to Middlebury, Vt. She was a senior at Middlebury Union High School, the class of 1963. Following high school Debbie was accepted into the Carnegie Institute of Technology, School of Drama, in Pittsburgh, Pa. After completing two years of study, she took time off to pursue her dream of being a professional actress.
Debbie was a natural performer blessed with a beautiful singing voice. Her first public performance was in the musical Peter Pan when she was 9 years old. The stage was the backyard of neighbors. She had enlisted friends of hers to play the various parts of the show. The young cast sang along with the Broadway album as it spun on a small phonograph. The gathering was also a fundraiser for the American Red Cross. Debbie collected $56 from the audience of parents and donated this to the organization.
Throughout middle and high school Debbie appeared in as many a theatrical productions as possible. In her final high school performance she played the part of Anna in the show, "The King and I." Playing opposite her was classmate Scott Needham who played the King of Siam.
The production was an incredibly ambitious undertaking, with 15 songs, several dance numbers, elaborate sets, a cast of 59 students and an orchestra. The high school drama coach and French teacher, Tom Geno was the director. Sharry Underwood, a former professional dancer, was the choreographer. The show was a rousing success and remembered for many years thereafter.
During the summer stock theater season of 1965 Debbie was one of several Carnegie drama students recruited to work at the Millbrook Playhouse, Millbrook, Pa. It was there that she met her future husband, William Suplee. Bill was a Carnegie drama student too, though two years ahead of Debbie. They starred in the Tennessee Williams play, "A Street Car Named Desire." Debbie was Stella and her theatrical husband, Stanley Kowalski was played by Bill. A romance began that summer and on June 4, 1966, Debbie and Bill were married at St. Stephens Church, Middlebury, Vt. Their marriage lasted 56 years. In a phrase Bill described the essence of his wife. "She was amazing."
After their wedding Debbie and Bill settled for the summer in Ballston Spa, N.Y., while they performed at the Saratoga Performing Arts Center. Later they relocated to Bank Street in Greenwich Village, NYC.
Debbie's New York experience would begin in earnest. Pounding the pavement, going to auditions, returning for callbacks a second or third time only to be rejected was part of the process. By 1968 she appeared as co-lead with Blythe Danner in the off-Broadway show titled "Up Eden." The following year Debbie's lifelong ambition was realized. She appeared in the Broadway musical titled "George M" starring Joel Grey, playing George M. Cohen's second wife.
By 1969 Debbie and Bill were cast members in the Lorraine Hansberry's play adaptation, "To Be Young, Gifted and Black."  In the early 70's she was in several traveling theater shows including the Woody Allen play titled "Play it again Sam," featuring Red Buttons. Debbie also appeared in a Neil Simon play "Last of the Red Hot Lovers," starring Shelley Berman and in the play "Horatio" at the Repertory Theatre of St. Louis.
After several years of theatrical success Debbie was questioning the personal sacrifices one had to make to sustain that success. She wanted to start a family and thought the two endeavors were incompatible. She was also beginning her studies in Scientology. In 1976 her first child was born. Named Ethan, her son would follow in his parents acting footsteps becoming a successful TV and film actor. In 1977 Debbie and Bill moved out to Sun Valley, Calif. adjacent to Los Angeles. Samantha, their daughter was born in 1978.
Throughout the 70's, 80's and 90's Debbie immersed herself in studying Scientology, eventually becoming an auditor. She started and ran a daycare for two years called Infinite Wisdom. Later she worked at a private school named Punkin's School, where she taught reading and writing skills to students aged 6-12. She put on plays with the students, staying up all hours working on costumes with Bill helping to build and paint the sets. Debbie also taught musical theatre and directed plays at Delphi Academy, Los Angeles.
By the mid 90's Bill's painting business was thriving and Debbie became the full-time office manager of the company with daughter Samantha assisting. Her sister Deegie said that Debbie was a great "Auntie Mame" to Deegie's children, Peter, Debbie, Sarah and Becky during their early years.
Vermont still held a place in Debbie's heart. She visited the state many times during the 80's and 90's and never gave up the deed to a one-acre plot of land in Ripton. The land had been the ancestral homestead site of Walter Kirby. He along with his wife Ina, essentially gifted it to Debbie for the princely sum of $25. The Kirbys were neighbors charmed by Debbie's presence especially when she sang to them.
Debbie sang effortlessly, whether she was at home entertaining her family or up on a Broadway stage. She could belt out the spirited bar room song "Om Pah-Pah" from the musical "Oliver" or switch to the wistful love song from "The King and I," "Hello, Young Lovers," With either performance her audience was captivated.
Birds of a feather, a meeting of minds or simply simpatico, this would best describe Debbie's relationship with her mother Victoria. She was Debbie's greatest fan and supporter. They clicked throughout their life, almost knowing each other's thoughts before they were revealed.
Like everyone, Debbie laughed and cried, flashed anger, then smiles and hugs. Being the dramatic actor she was, Debbie perhaps displayed these emotions with a little more flair. She was a mama bear when it came to protecting her children as they grew up and was ever the cheerleader to their successes. As her daughter Samantha said, "Debbie never did anything in half measures."
She could express great kindness, like the Christmas present she gave her brother weeks after breaking up with his first wife. She handed Bob a cardboard box that contained a tiny six-toed kitten. Debbie said that she thought it would be nice to come home after work to a loving kitty. That cat stayed with Bob for 19 years, ever the reminder of the thoughtfulness of his sister years before.
During her illness Debbie received amazing care. Samantha and Bill as well as other helpers provided the extraordinary support needed to allow Debbie to stay at home for the remainder of her life.
Debbie was preceded in death by her father James Deeble, her step-father George Sappio and her mother Victoria Sappio. Surviving are her husband William Suplee of Sun Valley, Calif.; son Ethan Suplee (Brandy Lewis), Ft. Lauderdale, Fla.; daughter, Samantha Suplee, (Damon) Sun Valley, Calif.; her sister, Deegie Phelps (Marshall) Tustin, Calif.; brother, Robert Deeble, (Elisabeth) Middlebury, Vt.; granddaughters, Bella and Lily Shulman and Clementine and Grace Suplee; and great-granddaughter, Sorry.
Debbie's disease first robbed her of mobility, then the use of her hands. Finally, her beautiful voice was taken, though at times she could laugh while watching a comedy movie with Bill. A few months ago, her daughter Samantha said that Debbie still had that sparkle in her eye; a sparkle that once upon a time could be seen to the farthest reaches of the theater to touch the audience with a smile or a tear. ◊
More News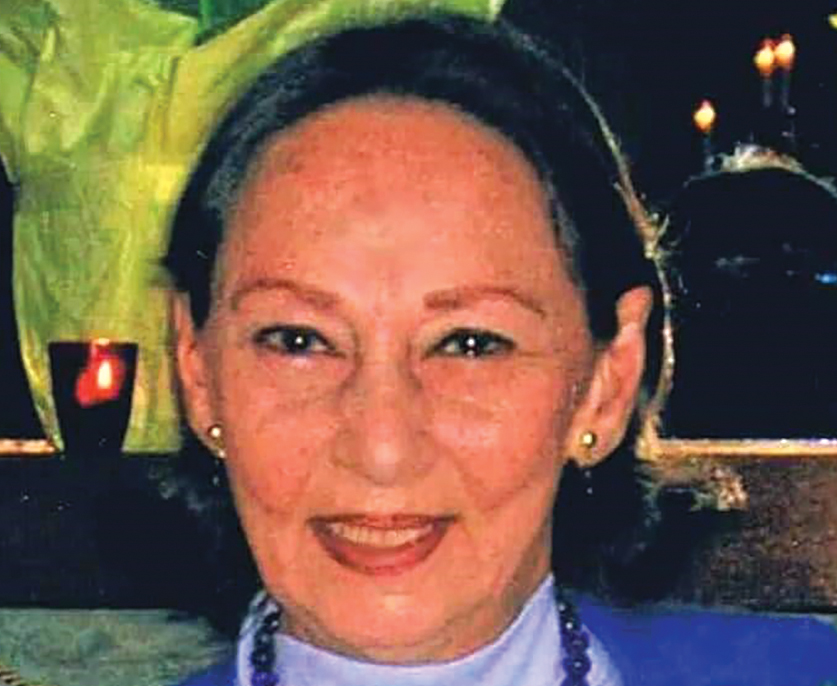 JOAN WILMA ALLEN KORDA BRIDPORT — Joan Wilma Allen was born May 8, 1937 in Cleveland, Ohio … (read more)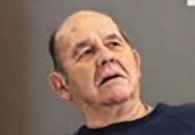 JAMES HOWARD MORSE SR. MIDDLEBURY — It is with heavy hearts that the family of James Howar … (read more)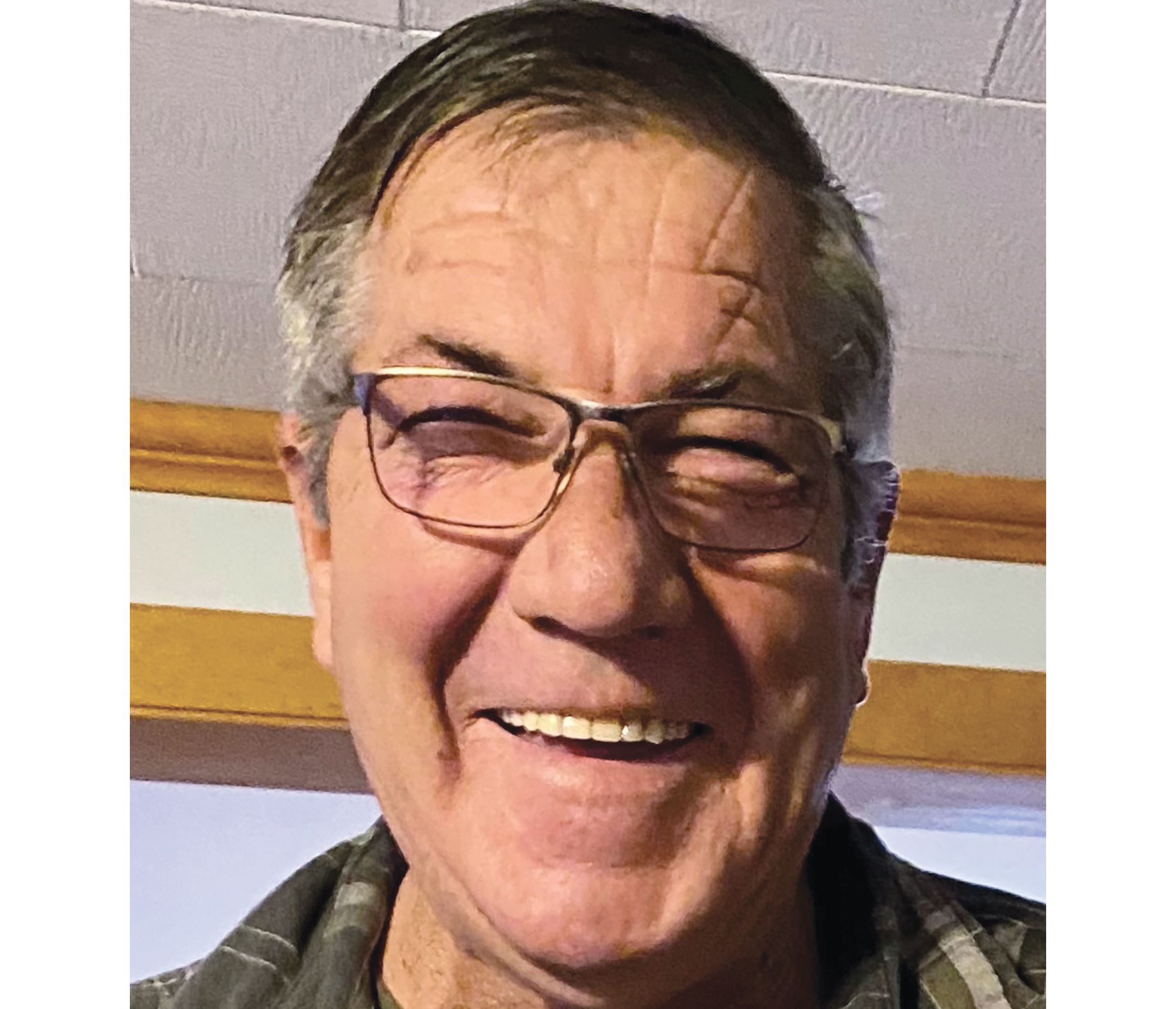 KENNETH L. MUNSON JR. MIDDLEBURY — Kenneth L. Munson Jr., of Middlebury, Vt., died on Nov. … (read more)