Vermont State Police Log: Driver injured in two-car crash
ADDISON COUNTY — Both drivers were injured in a two-car crash on Route 125 in Cornwall last week.
Vermont State Police were called to the crash, which took place near Cider Mill Road at a little before 1:30 on Monday, Oct. 24. Police report that Elizabeth Sugg, 64, of Nyack, N.Y., was driving a 2017 Honda CRV southbound on James Road when she failed to stop at a stop sign and proceeded to cross Route 125 at approximately 30 mph. Police said Sugg's CRV struck vehicle a westbound Subaru Impreza driven by Patricia Bezanson, 68, of Middlebury at approximately 40 mph.
 Middlebury Regional EMS took both drivers to Porter Medical Center for suspected minor injuries; both vehicles were judged to be totaled. Impairment was not suspected to be contributing factors in this crash. 
A trooper issued traffic tickets to Sugg, which combined result in a fine of $382.
State police were assisted on scene by the Cornwall Fire Department.
Then, separately, on Oct. 27 at around a quarter after 7 p.m. a trooper saw a vehicle traveling on the shoulder of Route 7 in Leicester. The officer stopped the vehicle near Route 7's intersection with Fern Lake Road. After seeing signs of impairment in driver Brian Maccione, 39, of Middlebury, the trooper arrested Maccione, took him to the Vergennes Police Department (which has a drug recognition expert) for processing and cited him for driving under the influence of drugs.
On Oct. 30 at a few minutes past 8 p.m. state police got a report from just north of New Haven Junction that a vehicle had traveled off the paved surface of Route 7, collided with a speed limit sign and a mailbox and continued on its way. Police later found the vehicle at a different address and identified the driver as Jonathan A. Lathrop, 30, of New Haven. They cited Lathrop for two counts of leaving the scene of an accident.
More News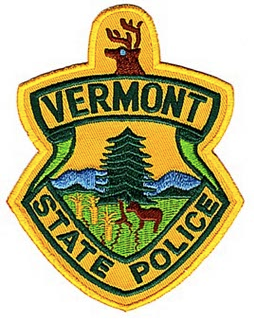 Police have not yet determined whether they will charge a youth in the killing of a Waltha … (read more)
A Vergennes police officer was the first law enforcement official to respond to a home on … (read more)
Vermont State Police operating out of the New Haven barracks dealt with two violent incide … (read more)