The Lewis & Parini wedding: A match made in Middlebury
MIDDLEBURY — When Phoebe Lewis and Leo Parini crossed paths at the Middlebury New Filmmakers Festival in 2015, neither of them knew they would be married in the same New England town seven summers later.
Lewis was working the MNFF as an associate producer and Parini was a junior at the University of Vermont, volunteering at the festival while back in his hometown of Weybridge for the summer. The pair began dating the following summer and traveled around the country together for Lewis's work producing film festivals.
Eventually, they returned to Vermont and settled in Burlington, where Parini proposed in October of 2020.
"I took her out on my family boat and pretended that it broke down," Parini recalled. "I came up from the cabin with flowers and a ring. I was going to recite a poem, but I bombed the whole thing, I was just reciting gibberish."
While the couple originally planned to get married the following fall, they found 2021 to be a popular year for getting married, as many people had postponed their weddings during the pandemic. They decided to plan their wedding for the summer of this year instead.
Lewis said the long engagement gave the couple a lot of time to plan their special day.
"The planning wasn't actually that stressful because we had a lot of time to work with different vendors and we weren't super rushed," she said.
And that day, July 16, 2022, was certainly special. The couple picked out venues with significance to them both, holding the ceremony at St. Stephen's Episcopal Church in Middlebury where Parini's family attends, and having the reception at a Weybridge house that the Lewis family owns.
"It's a home that's been in my family for over 10 years and it's just a special place to me and Leo, so we knew that's where we wanted the (reception) to be," Lewis said of the venue.
The couple chose Tourterelle, a French restaurant located in New Haven, to cater their reception. Lewis said the restaurant ended up assisting with the event in more ways than one — including helping arrange the tent rental from Brandon's Celebration Rentals and assist with day-of event coordinating.
"We were just in touch with them throughout the whole process," she said. "Michaela (of Touterelle) did our day-of coordination, and she was great."
Other aspects of the wedding were sourced from local vendors as well. Flowers were purchased from Ferrisburgh's Flower Power VT Farm; members of the bridal party had their hair styled by Solos Salon in Middlebury and Lincoln-based Hannah Photography company was chosen to photograph the wedding.
Lewis and Parini said they were pleased with how Jacob and Megan of Hannah Photography captured their wedding.
"We chose them because they had this specific style we really loved, it's not even just that their photos are beautiful, but they have this way of capturing the personality of people," Lewis said. "We had a lot of kids in our wedding, and they did a great job capturing how funny they are."
The couple also tapped Middlebury hospitality options. Parini got ready for the wedding at the Swift House Inn in Middlebury and many of the wedding guests stayed at the Middlebury Inn or in rooms at the Stone Mill.
Parini and Lewis were pleased with how the different parts of their wedding blended and said the day itself was a whirlwind.
"The whole thing was sort of a blur," Parini reflected.
It was a packed day for the couple and their guests. Following the ceremony in Middlebury, the newlyweds drove to the reception venue in a bright red Camaro and guests followed closely behind in buses provided by Middlebury bus charter company Bet-Cha Transit.
At their reception, the couple had music provided by Hinesburg's Shane Murley Music, cake made by Lewis's father and what proved to be a big crowd pleaser: air-conditioned portable toilets provided by Shrewsbury-based company Preferred Toilets.
"The toilets were probably the biggest hit of the entire event, everyone was talking about them," Lewis said with a laugh.
Another memorable part of their day was having all of their family together, many of whom live in other parts of world.
"It is kind of incredible to have people from all these different facets of your life all together at one event, people you wouldn't imagine all being together," Parini said.
Now three months out from their special day, Parini and Lewis are living in Burlington and are both graduate students studying clinical psychology at Antioch University New England in New Hampshire. Looking back on their wedding, the couple said their best advice for prospective bride and grooms is to give themselves time to plan.
"Give yourself time and have a long engagement," Parini said.
Lewis agreed and added that a day-of coordinator made all the difference at their wedding.
"It's super helpful so you don't have to worry on that day," she said.
More News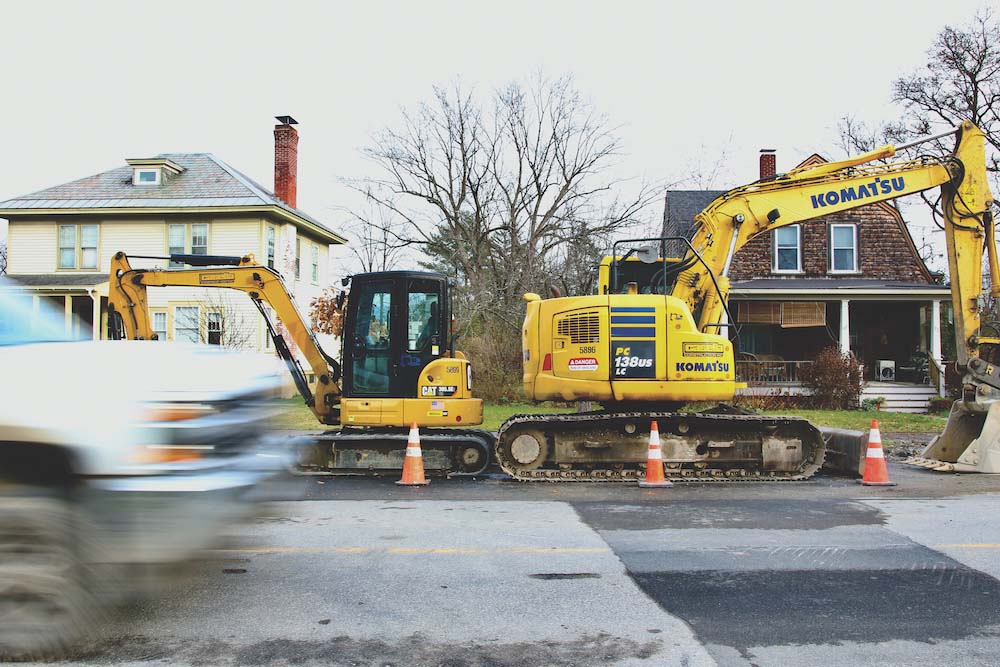 Middlebury voters next year will be asked to support three separate bond votes totaling $2 … (read more)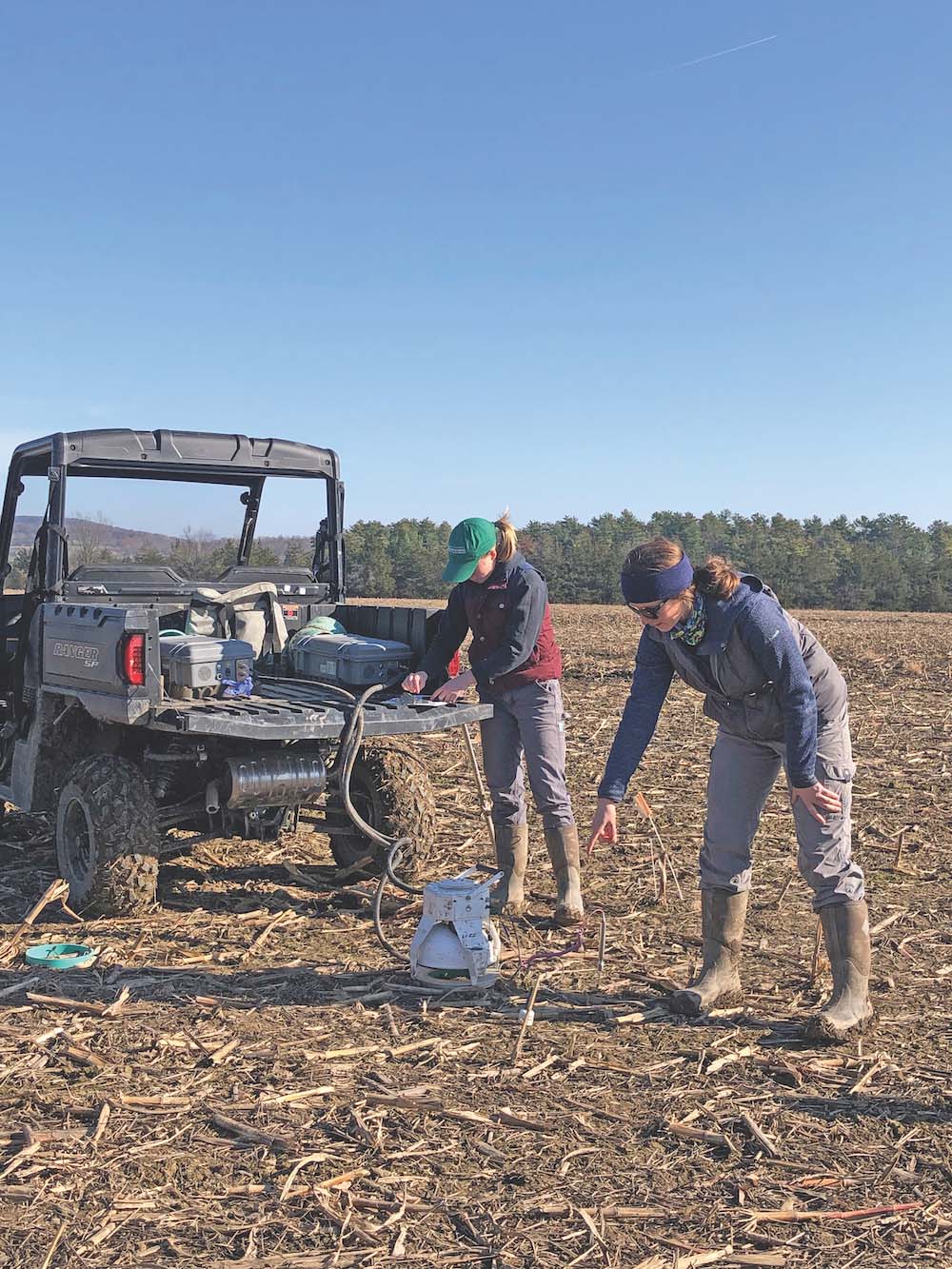 From planting cover crops to transitioning toward no-till or reduced-till approaches, farm … (read more)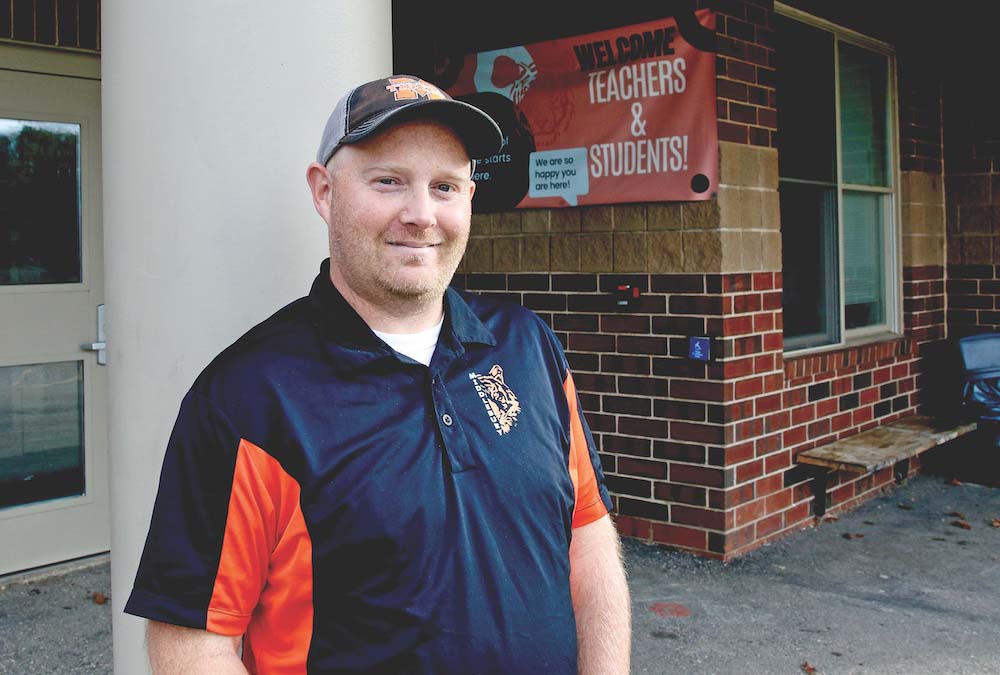 Dustin Hunt always knew he wanted to work with children in the field of athletics. He got … (read more)