Isabel Gogarty has joined Middlebury selectboard
MIDDLEBURY — She's been called a sparkplug, a student, a coach, a mentor, an educator and a member of Generation Z.
Now, at the tender age of 23, Isabel "Izzy" Gogarty has collected yet another moniker: Middlebury selectperson.
Gogarty, now in her third year as a wellness teacher at Middlebury Union Middle School, was among five local residents vying to replace incumbent selectboard member Esther Charlestin, who last month moved out of town and thus had to resign her position.
Gogarty and fellow selectboard hopefuls Gary Baker, Rebecca Hanley, Judy Wiger-Grohs and Rainwalker Winterpainter were all invited to make their case for Charlestin's spot at the Sept. 27 selectboard meeting. The panel, after a 23-minute session behind closed doors, voted 6-0 to appoint Gogarty.
"I am ready for this work as I am a futuristic and strategic thinker with perspectives currently not represented on the selectboard," she told the board in her nomination pitch. "I hope to bring an enthusiastic voice of a young professional that intentionally chose Middlebury to grow my roots to live, work and play."
It's a good thing Middlebury's newest selectperson has boundless energy. In addition to being a full-time teacher, she's a full-time master's candidate at Castleton University, a member of the town's Parks & Recreation Committee and a MUMS field hockey coach.
Gogarty grew up in the New Milford, Conn. area, then came to Vermont around five years ago to pursue a dual major of health education and physical education (K-12) as an undergraduate at Castleton. She earned her licensure in both disciplines in May of 2020, then pivoted to her teaching job at MUMS.
It's a job that sees her impart an assortment of life skills to all 346 MUMS students, skills that include cooking, communication, first aid/CPR and forging healthy relationships.
"My job is being a connection-maker," Gogarty said. "It's connecting students with resources before they get to high school."
As a teen Gogarty was ambivalent about politics. She registered to vote when she turned 18, but had no aspirations of becoming a candidate herself someday. That all changed in college when she became more civically engaged.
"People would come to me for a listening ear, to get advice and to use my voice to get things done — or bring them to a meeting where decisions were happening," Gogarty said.
It wasn't long before she began serving in various roles in student government, including on the Vermont State College Board of Trustees during the spring of 2020, when the COVID-19 pandemic was forcing pivotal decisions about the status of in-person classes and student activities.
She wanted to continue her volunteerism after moving to Middlebury.
"I knew I wanted to stay involved in politics, but I didn't know in what capacity," Gogarty said.
She found her inspiration in Sen. Ruth Hardy, D-Middlebury, who during the fall of 2020 was subbing at MUMS as a special educator. Seeing a state senator pitch in at the local middle school had a profound effect on the newly minted teacher.
"I was so in awe of meeting my first politician, ever," Gogarty said. "I thought, 'This is really telling of a community.'"
Gogarty resolved to serve her adopted community, but the time wasn't right. It was, after all, during the height of the pandemic, with virtual classes and quarantines.
Parks & Rec was a logical first step for her, and she sought to up the ante when she learned of the selectboard vacancy last month. Her desire to seek a selectboard seat was in part fueled by the reason Charlestin — the dean of climate and culture at MUMS — had to relinquish her spot. 
As previously reported in the Independent, Charlestin and her family were unable to find new accommodations in Middlebury after their prior lease had expired. Charlestin lamented the town's lack of workforce housing and alleged cases of discrimination by prospective landlords.
Gogarty is thankful to have been passed the torch from Charlestin and vowed to make the siting and construction of affordable/workforce housing a priority during her time on the selectboard.
"This is a vital time," she said, adding that seeking a spot on the selectboard was "the right thing to do, out of honor for Esther and the other young people who could've lost a voice on the board."
Middlebury's lack of affordable housing is providing a barrier to young families seeking to live and work in the county's shire town. Current board members have acknowledged the importance of welcoming the next generation of Middlebury residents, entrepreneurs and civic leaders.
While Gogarty is confident she'll be a capable spokesperson for other young folks, she made it clear she'll represent all constituents.
"I love being a person that people of all walks of life can confide in, seek advice in, or have confidence in to get things done," Gogarty said.
Along with affordable housing, Gogarty cited childcare and promoting an understanding of the public education budget as priority issues. She's also a supporter of local efforts to improve the Ilsley Library and develop a local skatepark. She hopes to use her position — and get the support of her colleagues — to bring like-minded organizations together to solve weighty issues.
"This is work that's being done everywhere, but it feels kind of siloed," she said. "I want to make it more accessible for people to engage in these conversations."
Being on the selectboard means occasionally having to make tough choices — especially when it comes to municipal spending. That's fine with Gogarty.
"I think a big part of being on a board is knowing when to say 'no,'" she said, stressing she'll thoroughly research requests before casting her vote.
Be prepared to see Gogarty's name on the ballot next March. Like any new board member, she has a steep learning curve to negotiate and doesn't want to step down just when she's finding her voice.
Ultimately, there will be a parallel between her roles as a selectperson and MUMS educator.
"The conversations that we need to have might make us uncomfortable, but we need to have them to we can go out into the Middlebury community to see ourselves and be ourselves, not fearing we're going to get hurt or not get services because of who we are," Gogarty said.
John Flowers is at [email protected].
More News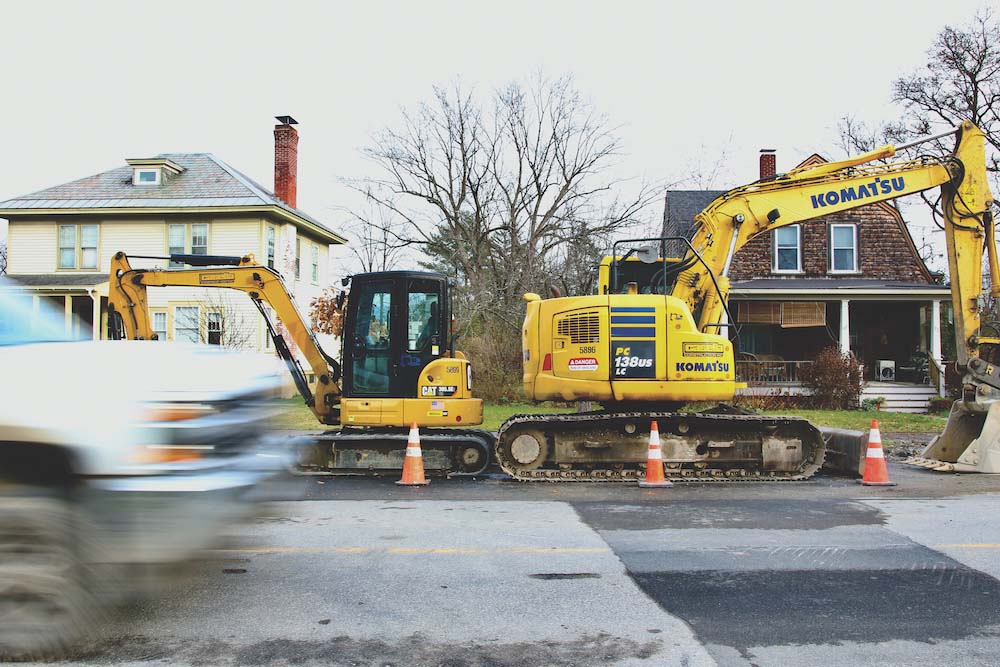 Middlebury voters next year will be asked to support three separate bond votes totaling $2 … (read more)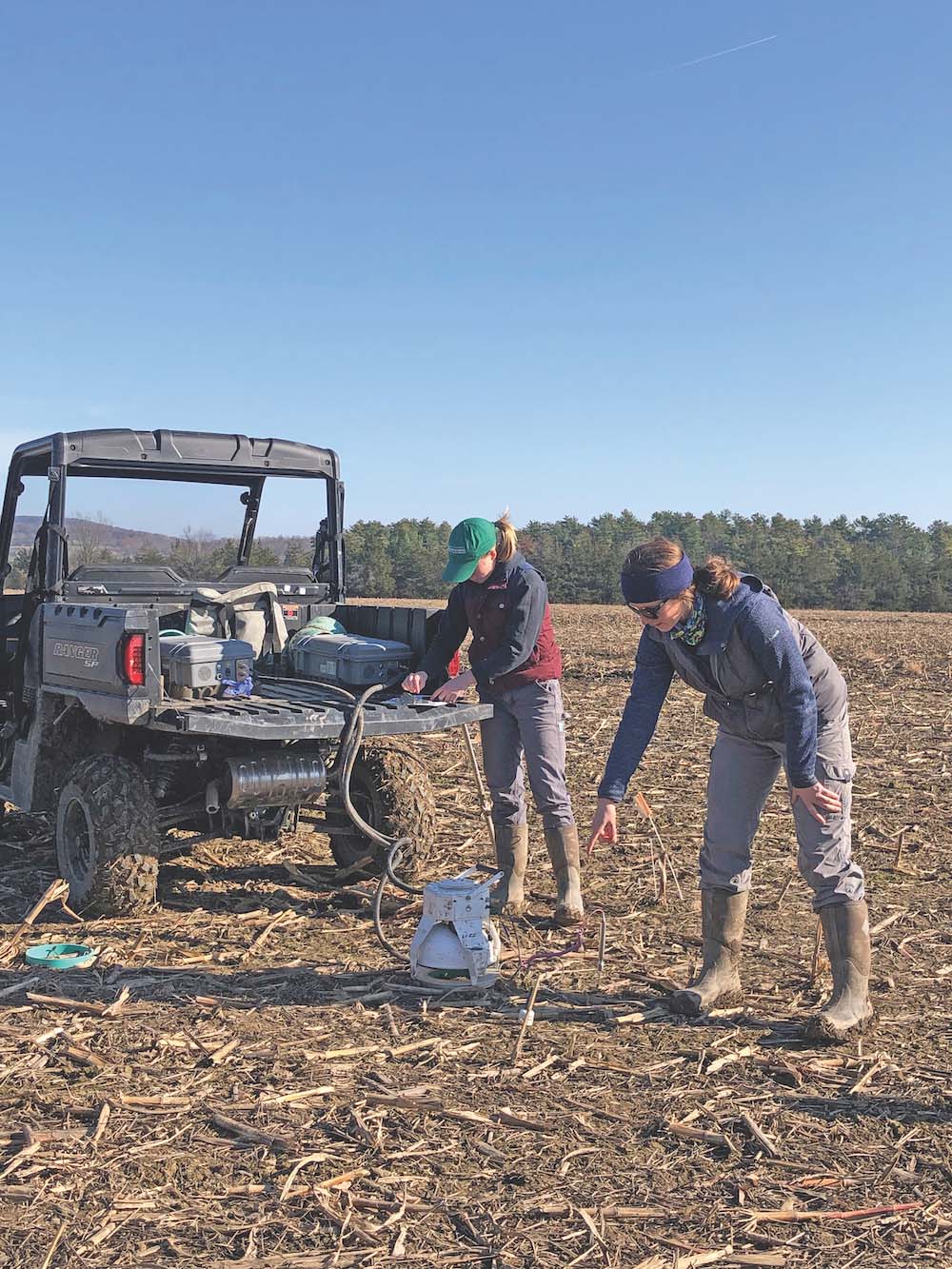 From planting cover crops to transitioning toward no-till or reduced-till approaches, farm … (read more)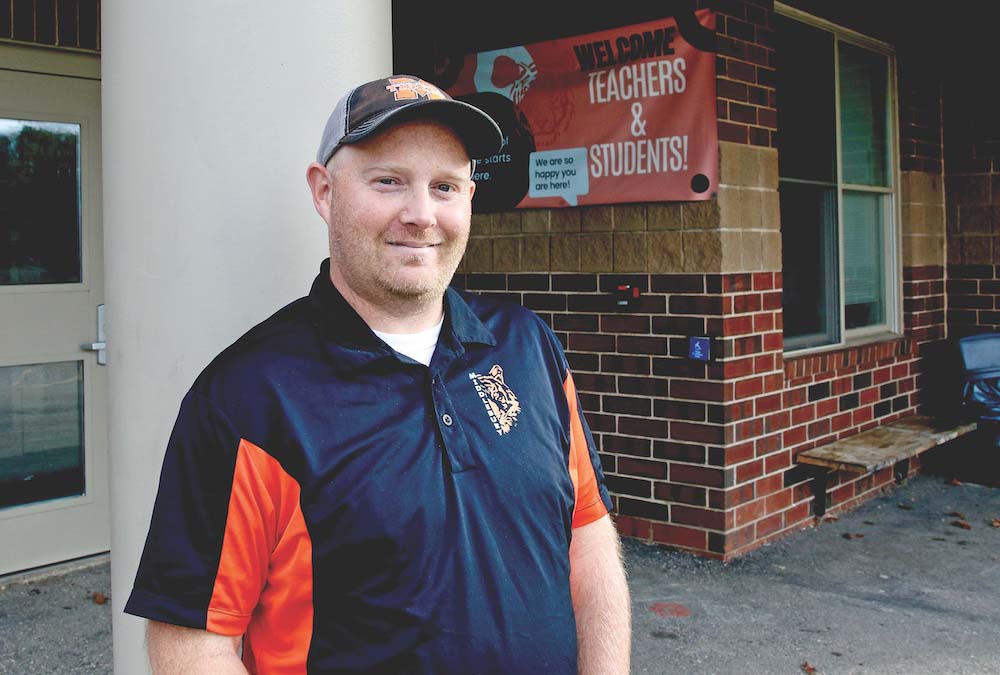 Dustin Hunt always knew he wanted to work with children in the field of athletics. He got … (read more)