Home improvement: Gas co. giving away electric heat pump
SOUTH BURLINGTON — Vermonters who want to upgrade their home water heater have a chance to win a brand new, highly-efficient electric heat pump water heater installed at their residence thanks to a contest held by Vermont Gas Systems, (VGS) in celebration of its three decades as northwest Vermont's thermal energy efficiency leader.
The giveaway contest began Sept. 6 and will run through Nov. 6. Three randomly selected winners will be given an electric heat pump water heater (HPWH) that VGS will install free-of-charge. The contest is open to all Vermonters who are eligible for VGS's HPWH program. To apply, Vermonters can visit the contest page (vgsvt.com/sign-up-for-vgss-heat-pump-water-heater-contest) and complete a form to be entered into the random prize drawing, which will be held in November.
"At VGS, we are passionate about helping our customers choose the most efficient technology to warm their homes, and installing electric HPWHs to reduce emissions is an exciting new option available for Vermonters," said VGS President & CEO Neale Lunderville. "Earlier this year, VGS was the first gas-only utility in the country to offer our customers HPWHs. We are holding this contest as part of a companywide effort to thank our customers for 30 years of successful collaboration as we have worked together to adopt more efficient heating technology and save energy. Our team is excited to help three lucky winners make the switch to a HPWH."
VGS champions electric heat pump water heaters as an efficient solution to heat water that can be installed in place of existing gas, oil, propane or electric appliances. These state-of-the-art water heaters are a key part of the Vermont Climate Council's 2021 Climate Action Plan's pathways to achieve the state's energy goals and cut greenhouse gas (GHG) emissions. During the 2022 Vermont legislative session, lawmakers and the Governor appropriated $5 million to establish a "Switch and Save" program to assist low- and moderate-income Vermonters adopt HPWHs.
VGS has provided warmth to Vermonters since it began connecting customers to its service in 1966. In 1992, VGS pioneered a program to upgrade and install efficient equipment in customers' homes and businesses, which later led to its 2016 designation as one of Vermont's three Energy Efficiency Utilities, along with Efficiency Vermont and Burlington Electric. Using less energy overall and helping customers improve the efficiency of their homes and businesses is central to VGS's climate goals and the state's push to reduce GHG emissions and fight climate change.
In 2021, VGS became the first gas-only utility of the American Gas Association to offer an electric HPWH option alongside gas appliances. VGS offers sales and leasing options for HPWHs, along with generous rebates in conjunction with Efficiency Vermont and electric utilities, as part of its water heating offerings.
Vermonters who want to participate in the contest can learn more by calling (802) 863-4511 or by visiting vgsvt.com/sign-up-for-vgss-heat-pump-water-heater-contest. Entries can be made using the contest form, or by sending a letter listing full name, address, phone, and email to: Vermont Gas Systems, Inc. Attn: Efficiency Team 85 Swift Street South Burlington, VT 05403.
More News
Blasting ledge could begin on Monday in Vergennes as work on the $25 million Vergennes Gra … (read more)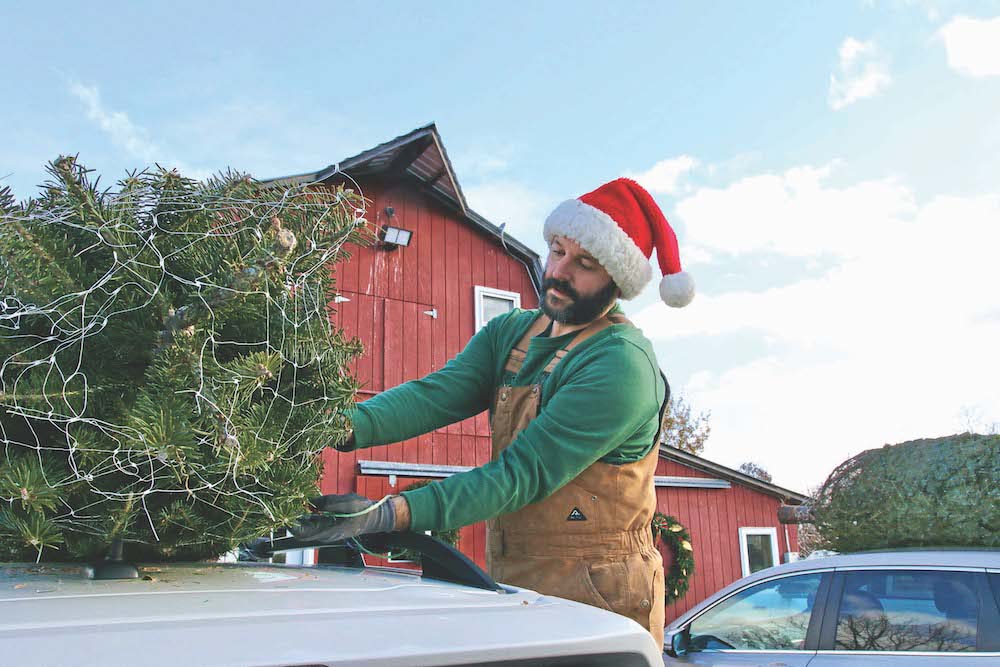 With the holiday season underway, county Christmas tree farms have begun welcoming visitor … (read more)
As the Middlebury Snowbowl prepares for opening day this Saturday, Dec. 9, loyal skiers an … (read more)