Tigers catch bass
The duo of Vance Larocque, above left, and Riley Disorda of the Middlebury Union High School bass fishing team placed 6th at the VPA Classic tournament in South Hero this past Saturday. Tiger teammates Dylan Stowe and Casey Calzini, below, placed 8th out of the 34 competing teams.
The anglers went out in two-person boats and were scored by weight of up to six fish caught. Disorda and Larocque had a total weight of 16.21 pounds (their biggest was a 3.51-pound smallmouth), and Stowe and Calzini's catch weighed 15.67 pounds (the biggest a 3.37-pound largemouth). Larocque and Disorda were just 3.5 pounds below second place.
The local high school bass fishing teams are scheduled to compete at the State Tournament on Oct. 8.
Photos courtesy of Jason Betourney
More News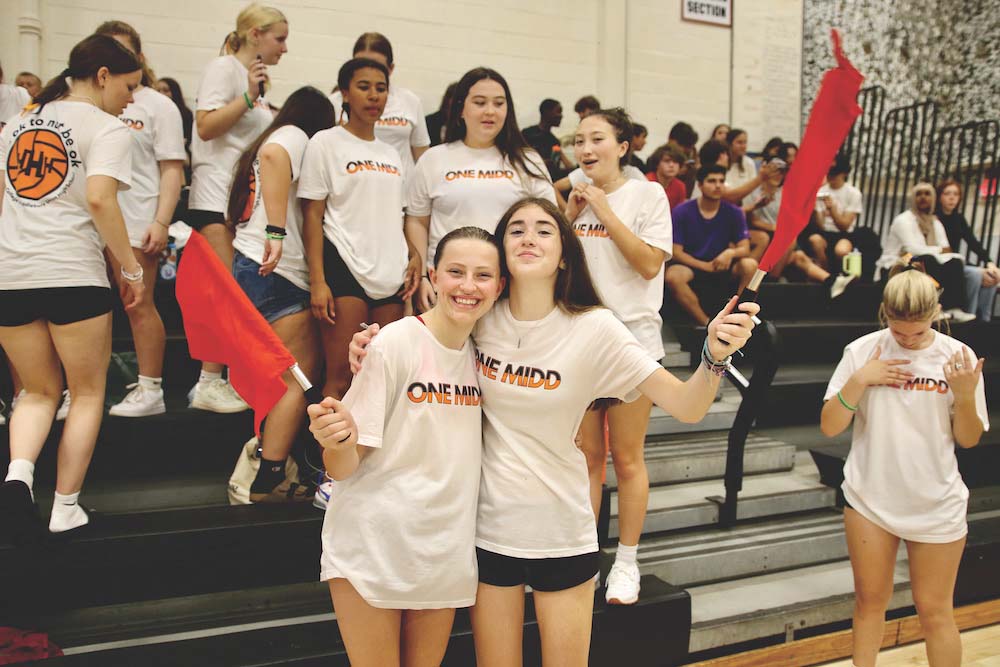 Considering the Middlebury Union High School volleyball team's decidedly successful record … (read more)
In a hard-fought girls' soccer match on this past Saturday, Middlebury outlasted Vergennes … (read more)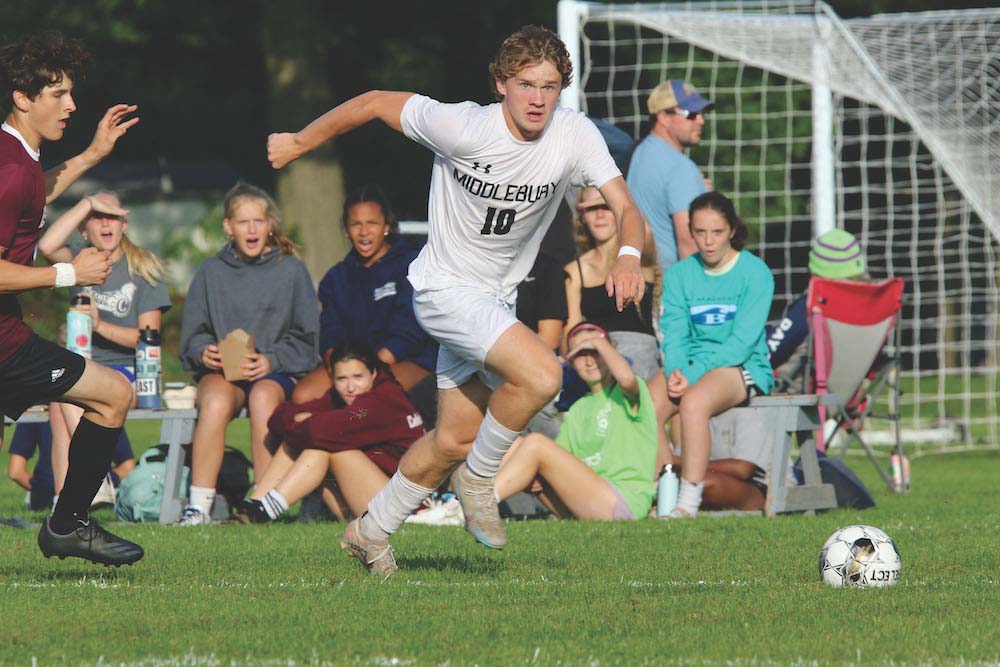 The Middlebury Union High School boys' soccer team survived a scoreless first half in whic … (read more)