North eyes GOP breakthrough in Addison-3
FERRISBURGH — Touting common sense; an engineering and management background, mostly with Collins Aerospace; and a desire to restore party balance to Vermont government, Ferrisburgh resident Rob North has joined fellow Republican candidate Jim McClay on the November Addison-3 House ballot.
North and McClay are challenging Democratic incumbents Diane Lanpher and Matt Birong of Vergennes to represent a district that now includes part of New Haven as well as Addison, Ferrisburgh, Panton, Vergennes and Waltham. McClay, a New Haven resident, was profiled in the Aug. 25 Independent,
North, 58, retired from Collins Aerospace two years ago after 27 years and said he then began to pay more attention to politics.
"I saw what was happening and the decisions that were being made and the policies that were being produced, just saw the lack of common sense," he said.
North reached out to elected representatives to discuss issues, but was disappointed by the reaction.
"The response I got was lackluster at best. It was woefully inadequate, actually. I would either get zero response, just nothing back when I would email or leave messages, or I would just get the stiff-arm form letter," he said. "And that's just not how government, at least our government, is supposed to work."
That response and disagreement with much of the progressive Democratic agenda were factors in his decision to run.
"One of the main points of my whole campaign here … is representation of the people," he said. "We have not been represented."
North said the Addison-3 incumbents "invariably vote right down the line" along with "the progressive leader of the House."
"That hardly can be fair representation of us in Addison-3," North said. "The people are not being represented, and that's not the way our government is supposed to work."
He named his campaign website balancedvermont.com because he said the Democratic Party enjoys a "supermajority" in both the Vermont House and Senate.
"The other side really doesn't have to be listened to at all, and apparently, based on the legislation that comes through, rarely ever does," North said.
"It's my experience in management within any organization that you need to listen to all the stakeholders. Rarely is it ever a good decision where either there is a manager in charge or one person who has 'a good idea' says, 'This is how we're going to do it.'"
BIOGRAPHY
North is a New Jersey native with a Duke University undergraduate degree and a graduate degree from Rensselaer Polytechnic Institute. After RPI he worked for Honeywell in Florida for five years on the space station program.
"It shouldn't require a rocket scientist to solve the problems in government, but it seems it wouldn't hurt," he said.
After a few years he and his wife, Elaine, who is from Ferrisburgh, started looking for a better place to raise a family, and they also were fans of the Northeast's four seasons.
A job at what was then BF Goodrich came open, and they moved to her hometown in 1993. After a few ownership changes, Goodrich is now Collins Aerospace, and he had the same workplace until 2020.
North retired after a career that saw him rise through the management ranks of the city facility's parent firms as he and Elaine raised four children in Ferrisburgh. They have attended a religious school in Williston, where North coaches one daughter's soccer team.
During his career, he became a "technical fellow," which he described as "the very top echelon of engineers." In that role, he collaborated with other fellows to perform research that helped company leaders develop a vision for the company's future direction. He also worked for almost nine years as the firm's Director of Quality Assurance.
North said he's served on school boards and as an elder in New Haven's United Reform Church, and is president of the local Gideons' Camp, a branch of the organization that distributes Gideon Bibles in lodging establishments.
ISSUES
North hopes he can help more of a Republican, or at least an opposing, point of view be heard in Montpelier.
"It bears out in the larger cultural and societal thought processes of this 'cancel culture,' where if somebody disagrees with somebody else they just get canceled if it's not aligned with the prevailing thought presented by one faction," he added. "That's not a good way to run a government."
North said as of late last week, he had knocked on almost 800 doors, and said themes he heard informed his candidacy.
"The overarching issue people talk about as I go door to door is affordability," he said. "Everything is just becoming so unaffordable."
Many are choosing to leave Vermont, he said, while others are finding it difficult to stay.
"Decisions after decisions get made in Montpelier that always increase taxes … or add more government bureaucrats, or add to size of government," he said.
North offered an example.
"The biggest one coming out recently that really irks everybody is this Global Warming Solutions Act," he said. "I am all for stewarding our environment and making things as clean as possible and doing what is prudent. Doing everything we can, people tell me. Nobody does everything you can in your own household or anything else you manage."
North called that approach "unaffordable."
"You can't do that. You do everything that's prudent," he said.
North also took aim at Vermont's "Clean Heat Standard" law, which essentially will require fossil fuel corporations and dealers to market and support more non-fossil-fuel options.
"All it does is apply a huge carbon tax on people who are already overburdened," North said. "When we're just adding more and more expense to people, that's what the Legislature is doing wrong."
Other issues that North cited:
North also said he joins others in feeling strongly about public safety issues.
 "People think the defunding of the police was a really bad idea," North said, citing problems in Burlington and Hinesburg as examples.
He opposed the change in Burlington's city charter to decriminalize prostitution on the grounds that decriminalization could lead to sex trafficking. Prostitution remains illegal statewide.
He questioned Article 22, which is on the November ballot and is designed to add the "right to personal reproductive autonomy" to the state constitution. But he didn't mention abortion, rather citing what North called its "broad-based, vague" language:
"Any lawyer worth their salt could very easily prove the state's laws against prostitution are non-constitutional based on that Article 22. We're just opening ourselves up to more and more things that really I don't think most Vermonters want."
His website describes North as "pro-family." He shed light on what that means to him:
"I would like to see parents' rights to make decisions regarding their children in any number of ways, whether that's what they're learning in school, what they're being exposed, and their choice of education programs, protected. Nobody knows better what a child needs than his or her parents, far better than what the state does."
Given his comment about "choice of education programs protected," North was asked to comment on vouchers and school choice and the separation of church and state.
"I would be in favor of at least some level of school choice," he said, adding in light of the recent Supreme Court decision ordering Maine to pay tuition for rural students at religious schools, "We should go further in that direction, not back away from it."
North added he is a "free-market capitalist" and believes competition would be healthy for public schools.
North said he backs First Amendment free speech rights and Second Amendment gun rights, which he said protect First Amendment rights.
"I'm certainly willing to be reasonable about the safety of people," he said. "I'm not willing to do things that make us less safe by banning certain types of weapons or guns or bullets or whatever when we really haven't looked at what's the real cause of the problem."
North summed up his candidacy by saying aerospace engineers create "safety-critical systems," and politicians should, too.
"If you make bad public policy decision, I'm not exaggerating, people can get killed. They're lives can be destroyed by bad policies," he said. "So we need some more engineering common sense brought to Montpelier."
More News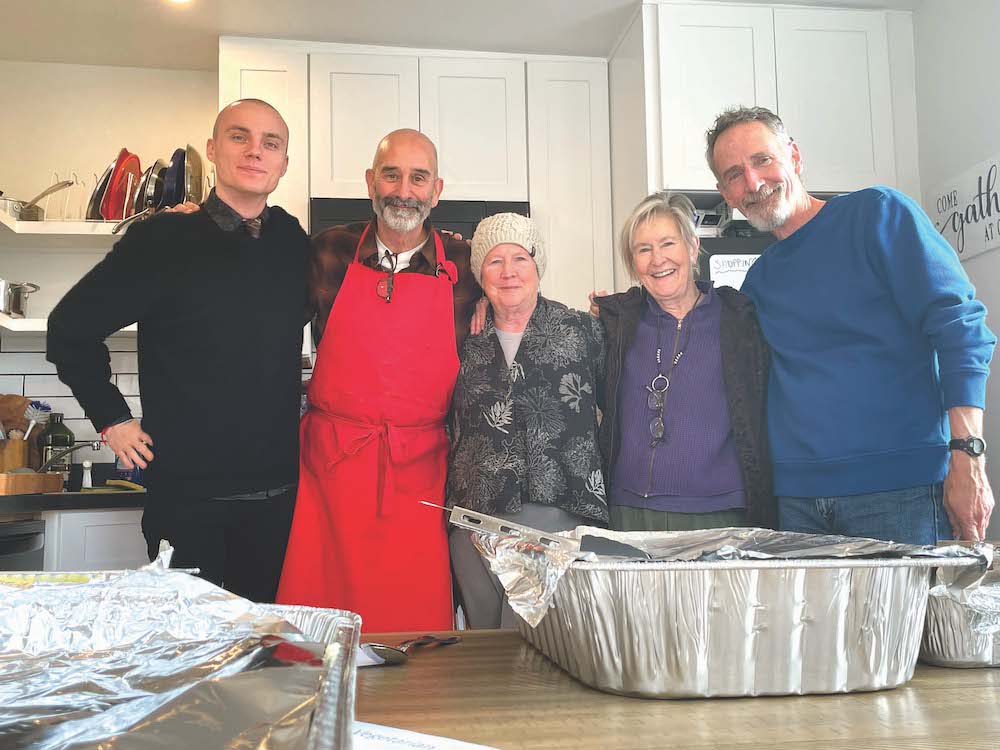 This past Thanksgiving, Nov. 23, saw almost 60 people converge upon the 1,400-square-foot … (read more)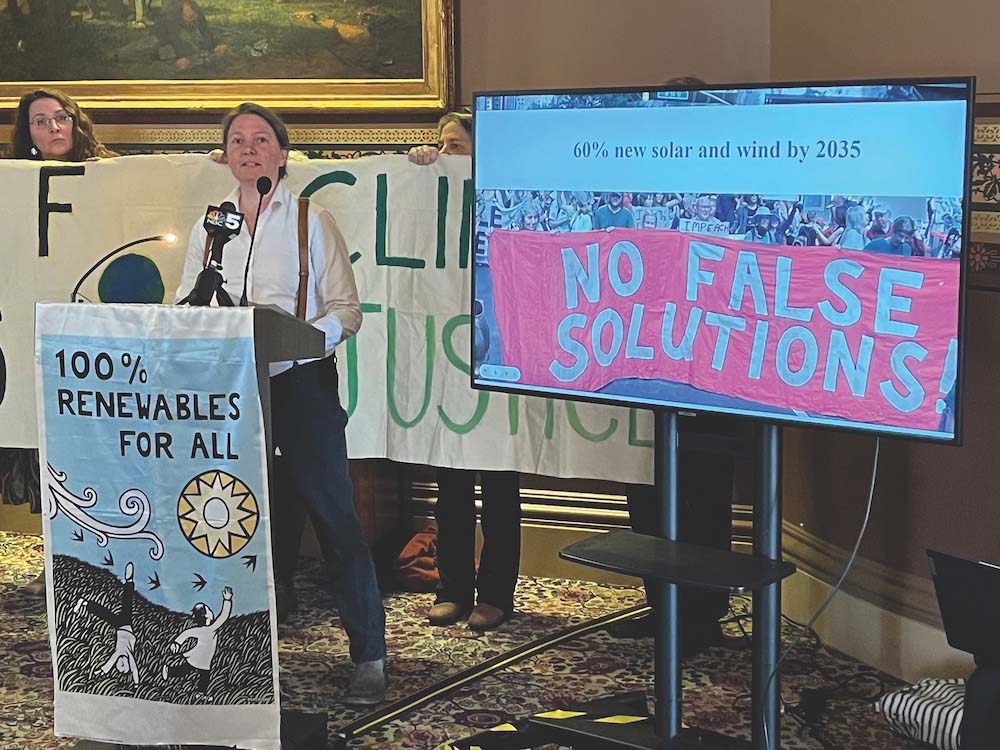 Two state lawmakers are urging Addison County folks not to ease up on efforts to battle cl … (read more)
Hunters during the 16-day deer rifle season that concluded on Sunday brought what was, acc … (read more)