ShireTown to serve up fun food in Middlebury
MIDDLEBURY — Some of Kevin Archambeault's fondest memories are of the old-fashioned diner his grandma owned in Grafton, N.Y., during the 1980s and '90s. The place would really pack 'em in.
"I grew up with that, and always had an appreciation for it," he said.
Now all grown up with a family of his own, Archambeault is poised to helm his own culinary enterprise, called ShireTown Marketplace, in the former Ales Family Restaurant spot at 54 College St.
"It's extremely exciting," Archambeault said while taking a breather from fixing up a space that will soon serve up hearty, creative and satisfying fare for breakfast and lunch, five days a week.
ShireTown will include a market boasting locally produced food and beverages, along with — drum roll, please — a return of creemees, which have been sorely missed in downtown Middlebury during this hot-and-humid summer.
Kevin, his wife Dani and their two children moved from California to Cornwall in 2018. But it was somewhat of a homecoming for Kevin, because he was raised about 90 minutes way from Middlebury, in Greenwich, N.Y. He'd left the Empire State for 15 years of California dreaming, where he got married, started a family and settled in the wine country of Paso Robles.
There, Kevin managed a couple of wine tasting rooms and created a barbecue catering business for Derby Wine Estates in downtown Paso, during which he refined his cooking skills.
It was a nice life. But as the couple's two children started to get older, the Archambeaults felt a pull to the East Coast and a simpler, small-town experience.
"We made that conscious choice to start exploring Vermont; upstate New York, where I grew up, there wasn't much economic development," Kevin Archambeault explained. "We were both involved in the craft food and craft beverage business, so (Vermont) made a lot of sense."
And the Middlebury area quickly rose to the top of their list, given its emergence as a hub for craft beer, wine and spirits — not to mention fantastic dairy. Otter Creek Brewing, Drop-In Brewing, Vermont Hard Cider, Lincoln Peak Vineyard and Appalachian Gap Distillery are but a few of the beverage draws in and near the county's shire town.
"Middlebury became sort of the shining star" that the couple followed East, Archambeault said.
And fortunately, both husband and wife found jobs in the local beverage industry — he, as manager of Otter Creek Brewing's pub, and she with nationally renowned WhistlePig Rye Whiskey, where Dani will continue to work fulltime.
Kevin has enjoyed working for others, but has long aspired to run his own business, where he could have the freedom to plan and execute his own breakfast/lunch offerings.
He thought that opportunity had arrived in early 2020, when he noticed the former Sparkling home at 56 College St. — ironically, right next to ShireTown's eventual home —was vacant. But just when the Archambeaults and landlord Jihad Sater began to discuss lease terms, the COVID-19 pandemic descended upon the county. It certainly wasn't a good time to launch a new enterprise, so the Archambeaults paused their entrepreneurial effort.
Until early this year. They kicked the tires on a number of storefront options — until they learned that Ales Family Restaurant venture at 54 College St. had closed after a short run.
"Everything pointed back to this building," Archambeault said.
The couple worked out a lease with Sater and his wife Gina Carrara, and Kevin has been spending many hours since late June getting the space ready for ShireTown Marketplace, which will open in two phases. Phase one will involve resurrection of the wildly popular creemee window (in around two weeks), and Kevin hopes to debut ShireTown's restaurant and market at the end of this month.
Former regulars of Lyon's Place, Baba's, Blue Hen, Sama's, Shafer's or other past tenants of 54 College St. will be impressed with what Archambeault is doing to the space. He's done extensive work on the flooring and will install new seating and kitchen equipment. The copper-domed, wood-fired brick oven will remain, with pizza and flatbread to become part of a rotating, seasonal breakfast and lunch menu at ShireTown.
Archambeault will put his BBQ and open-flame (aka Santa Maria style) grilling skills to use for various pork, chicken and beef dishes — including a tri-tip (steak) sandwich that he believes will become a customer favorite.
ShireTown will place an emphasis — at least in the beginning — on keeping things simple. That's a reflection of the current labor market and the fact that lots of folks have short breakfast or lunch times, so they want their food fast, fresh and tasty.
"We believe it's important to simplify your menu so you can execute food quickly, even with short staff, and be able to meet the needs of the patrons," Archambeault said.
He's still working on the breakfast and lunch menus, but said patrons can expects such things as brisket, fish tacos, huevos rancheros, fried chicken, breakfast burritos, sausage and biscuits and an array of sandwiches using house-smoked meats.
Proteins will be the star of the show, though Archambeault will keep a separate flattop grill for vegetarian dishes. He'll make his own dry rubs and sauces (including BBQ and ranchero) that will be for sale in a market that will also feature a variety of quality local cheeses, breads and craft beers, wines and ciders. Didn't get to the restaurant counter in time to order a sandwich? Archambeault plans to stock the market with premade options. The couple is talking to local producers about carrying their farm-raised beef, chicken and pork at the market.
Archambeault promised seating for 32-40 people, with most of it distributed around the periphery of the space. Sturdy picnic tables will be placed outside, and folks will also have the option of noshing in the park across the street.
Plans call for the restaurant to be open Tuesday through Saturday, 7 a.m. to 3:30 p.m. The marketplace will open at 7 a.m. and stay open until 6 p.m. Archambeault said additional days and hours could be added depending on staffing and demand. He's developing a website and is recruiting staff.
Given the storefront's history and its strategic location at the nexus of the downtown and Middlebury College campus, the Archambeaults feel a big responsibility.
"Everyone has had fond memories of this having been a community space, a place for people to hang out, get some good food and meet up with friends and neighbors," Archambeault said.
"We want to do this right."
More News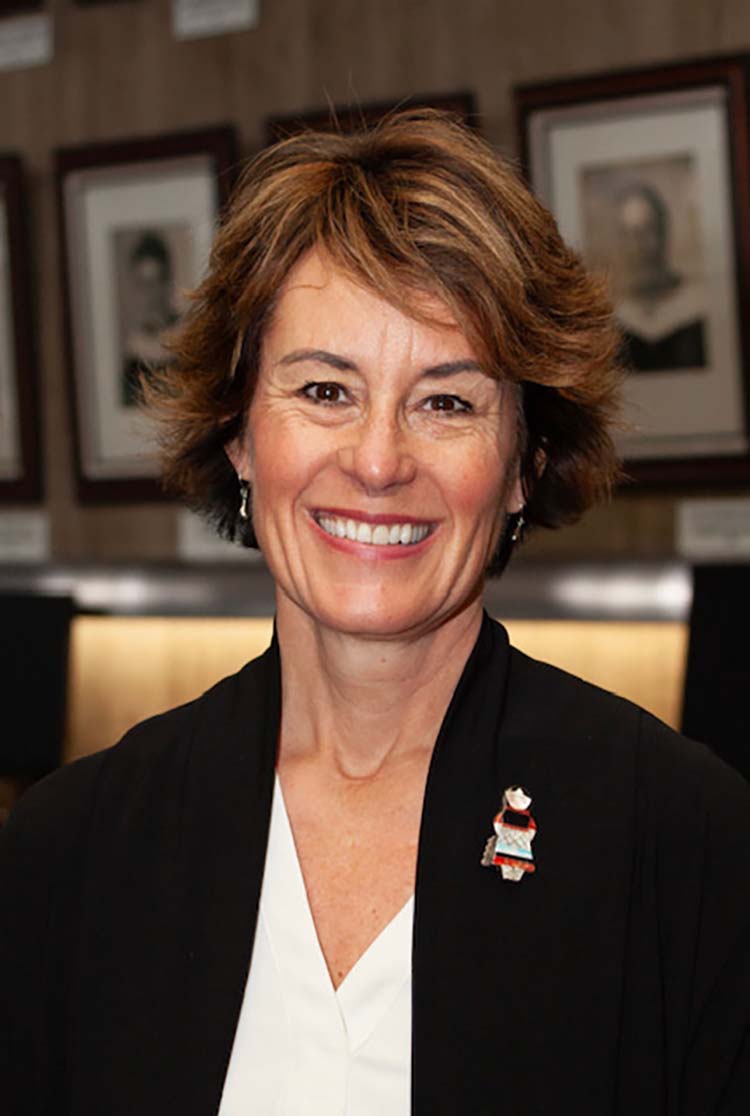 The Addison Central School District on Monday hired Wendy Baker to be its new superintende … (read more)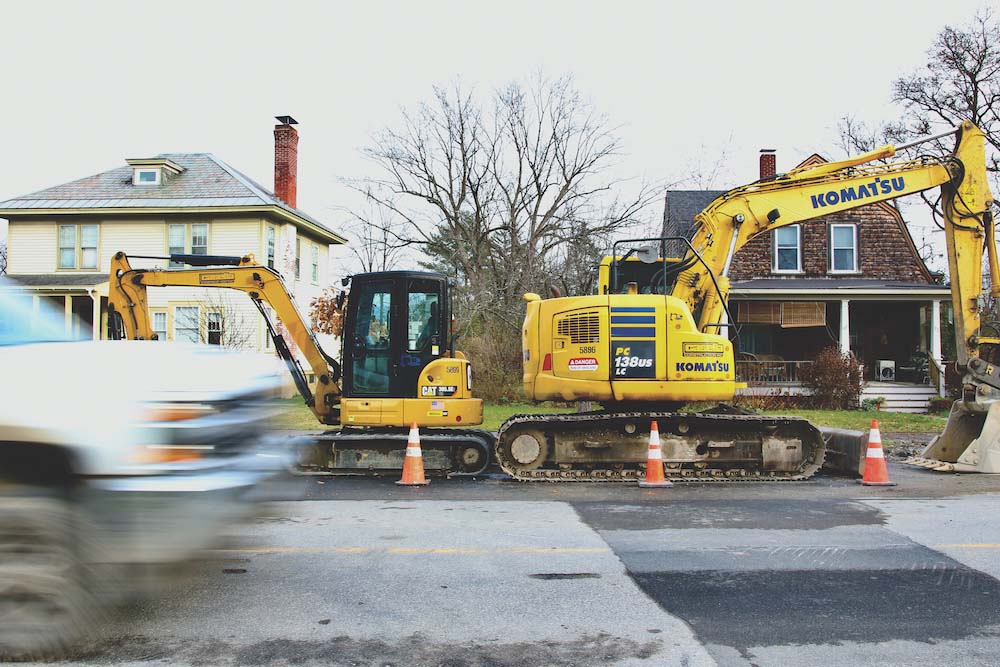 Middlebury voters next year will be asked to support three separate bond votes totaling $2 … (read more)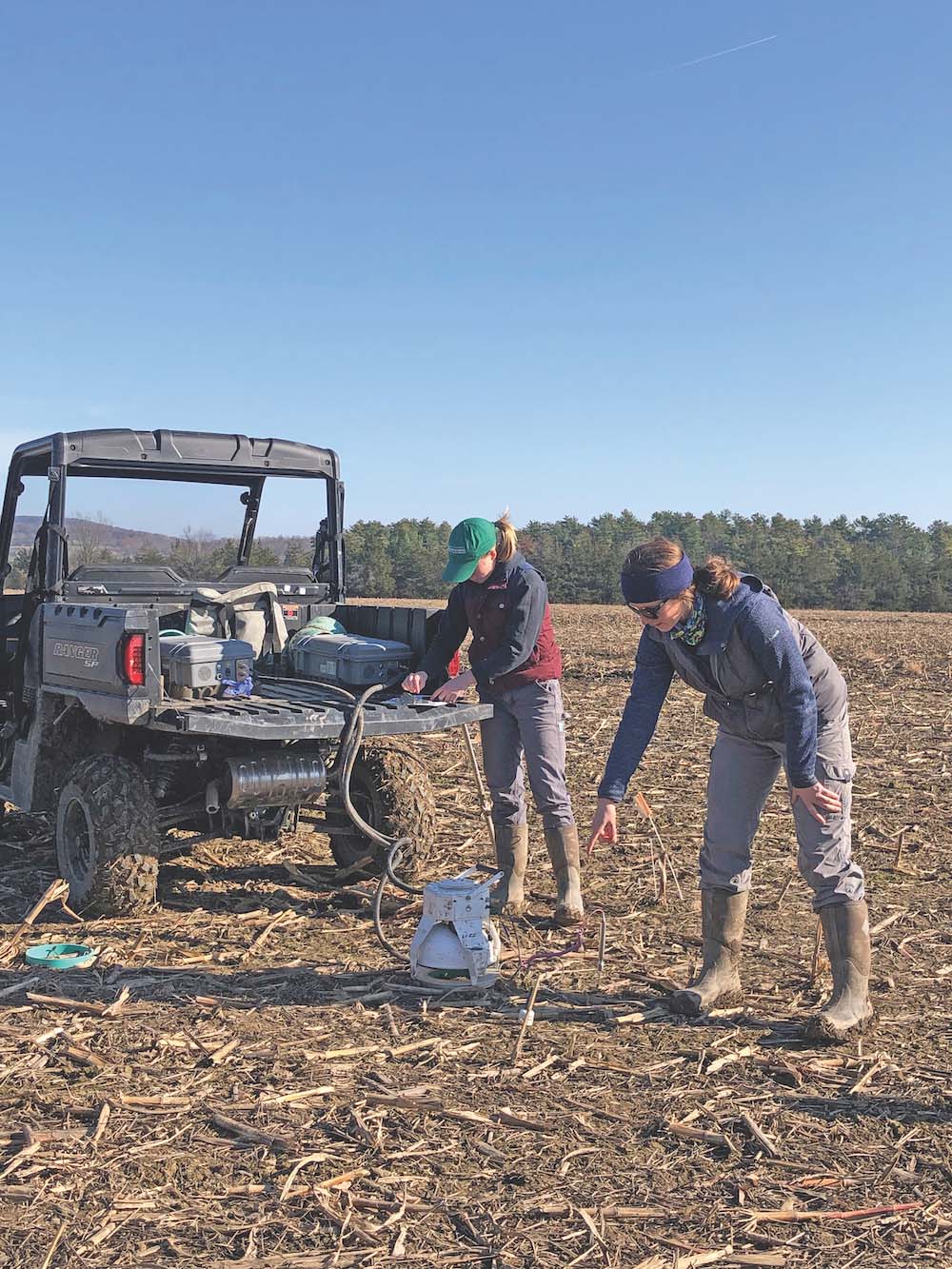 From planting cover crops to transitioning toward no-till or reduced-till approaches, farm … (read more)