Recycled Reading of Vermont started with books, then grew
"Supply Your Imagination" is a fitting tagline for the emporium that is Recycled Reading of Vermont Books and Instruments, where you can buy things that engage the mind, body and spirit.
This month, the store, situated on the corner of Main and South streets in Bristol, is celebrating the 11th anniversary of its inception. To celebrate, founder and owner Melissa Hernandez will host a July 23 event outside her store at 1 Main St., complete with live music, discounted items and raffle giveaways.
Hernandez has transformed her store from what was originally a small used bookstore into a cornucopia for musical instruments, art supplies, kid's products, board games, CDs and DVDs and much more.
The shop first opened at 25 Main St., the current location of the Hermit Thrust Fiber Co. yarn and knitting shop. In its original state, the concept for Recycled Reading was to be a nice used bookshop that also included a collection of DVDs and CDs. Having worked at a Barnes and Noble and discount bookshops in the past, Hernandez felt she was well equipped to introduce another.
She first used social media and community outreach to supply some of her collection, and was pleasantly surprised by the response she received.
"We would come in the morning and there'd be three boxes of books right out front," Hernandez said. "Sometimes people left their name but otherwise would just say, 'Take these', and that was a great help."
In addition to support from the community, she was aided and encouraged by Carol Wells of the Bristol Downtown Community Partnership Inc. (known as Bristol CORE), which helped make Recycled Reading's first year successful.
Although the business was doing well in its first year, it did not take long for Hernandez to incorporate music into her collection.
"I was listening to an album by Bob McNally, who makes these things called 'Strumsticks,'" Hernandez said. "And I thought, Wow, that'd be great to carry. You can stick it in your backpack and it's just so easy to play."
The Strumstick is a three-stringed musical instrument designed especially for beginners. Because of the tuning and the way the frets are spaced, it is easier to learn than a six-stringed guitar.
Before coming to Vermont, Hernandez managed a folk music store and worked at another full-line music store. She was able to use the connections she had made working in music retail to secure four Strumsticks to begin Recycled Reading's instrument collection. She put a Strumstick in the store window and within five minutes, she had sold one.
At first, she was hesitant to grow the instrument collection. But after her instant success with the three-stringed instrument, people began wandering in asking for other strings. Hernandez changed her mind about carrying musical instruments in her bookstore.
"I thought, what could it hurt to get a few more strings?" she said.
Hernandez started to sell ukuleles, hand drums and some other smaller instruments, and soon began to outgrow her store. She wanted to sell guitars, as well, but 25 Main St. at 800 square feet was too small to accommodate an entire line of guitars.
In 2014, Recycled Reading moved across the street to 20 Main St. — a 1,300-square-foot space — and began to sell guitars. Again, Hernandez saw instant success, selling about 70% of her guitar collection in six weeks. She began growing her instrument selection to include mandolins, banjos, harmonicas and a plethora of other folk instruments.
"Everyone was really supportive," she recalled. "I sold a couple of guitars the first day on my grand opening and I think people were really hungry to have something local."
At the time, the store's awning read "Art Supplies." Hernandez could not afford to buy a new canopy, having just purchased the new space on top of her ever-growing instrument collection. She was already considering adding an art section anyway, and this was the perfect reason for its launch.
"People kept asking so I started getting some art supplies," she said. "It was just going to be one little section, but it kept expanding as people kept asking for things."
As this section and all of the others continues to expand, she again had to move.
GROWING AGAIN
In 2018, she crossed the street again, and moved down the block to 1 Main St. which at 1,800 square feet is 1,000 square feet more than her original store.
A lot of work had to be done in what was her biggest move yet, but Hernandez credits her friends from the Bristol folk jam scene for their help moving all of her inventory, as well as a fresh paint job, and her friend Karl Lawson for building the shelves that now hold her extensive book collection, as well as other jobs around the store
"I don't know what I would have done without him," she said.
At this point, the store had boomed into something Hernandez had not originally intended. As customers, local and those just passing through, continued to request more and more things she didn't have, the store continued to expand in every direction including a much larger kids' section.
Hernandez credits her ability to find vendors of discounted products, especially books, in growing her business. She admits to having a knack for seeking potential vendors who could offer her discounted prices on the books she wanted.
Though she takes pride in finding these wholesale discounts from vendors, she also takes pride in the quality of her products and won't sell anything she wouldn't use or read herself.
"I curate everything and I don't get discount books just because they're cheap," she said. "It's packed in here; I don't have room for bad books."
In addition, she is always willing to trade items for used books, or barter her items for things like eggs, maple syrup, organic produce and work around the shop.
In the store's current state, it has five distinct sections: musical instruments, kids' products, art supplies, books and games. In between those are other tchotchkes and miscellaneous items you didn't know you wanted until they were displayed in front of you.
When COVID hit, Hernandez had to adjust to no-contact deliveries and curbside pickup but continued to listen to what the customers wanted to make sure she could be that pipeline for Addison County.
"Jigsaw puzzles pretty much paid my rent for two months," Hernandez said.
Like most businesses, COVID was not nice to Recycled Reading, and Hernandez had to use a significant amount of her savings to pay her vendors. However, she found that the pandemic and Vermonters' general impetus to shop local brought slews of new customers inside, local and nonlocal, perhaps to try out the always-fun steel tongue drum or peruse her extensive history book section.
"It just makes me feel so good when people come and tell me that the friends they are staying with in Vermont told them they had to come here," she said. "After COVID, people would come in and tell me how happy they were that I'm still open and that gives me the nudge to keep going.
"I'm going to keep getting what people want."
Melissa Hernandez and the Recycled Reading of Vermont Books and Instruments are here to stay. Whether you would like to start plucking the electric bass or begin your career with the Settlers of Catan multi-player board game, Recycled Reading probably has what you are looking for.
More News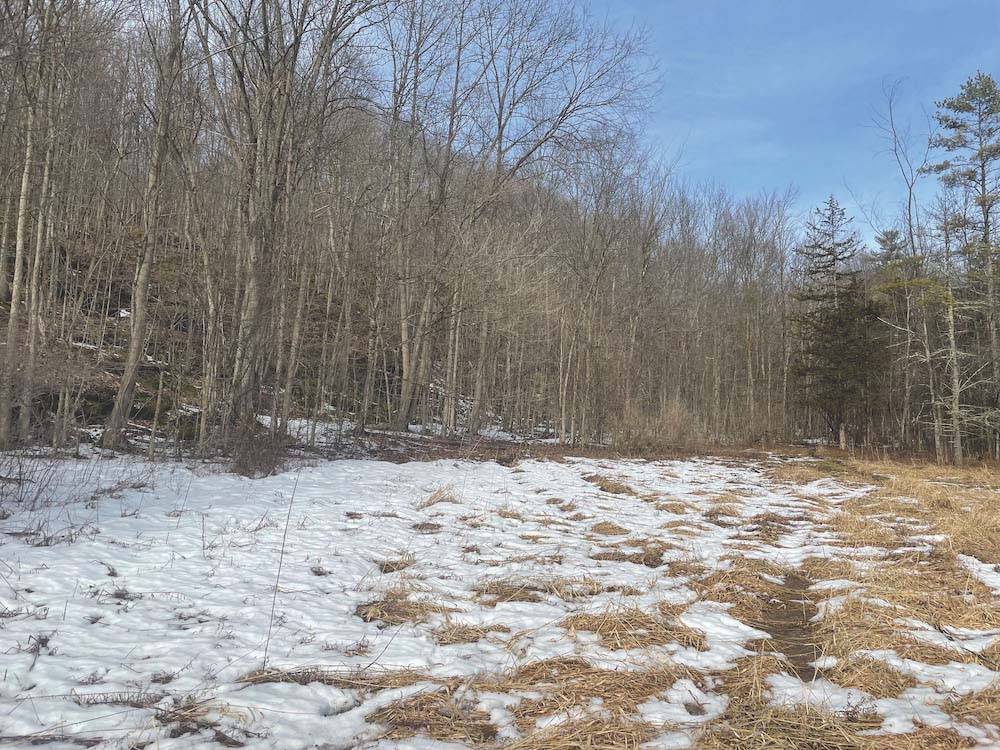 The Vermont Fish and Wildlife Department is putting $566,667 in grant money toward conserv … (read more)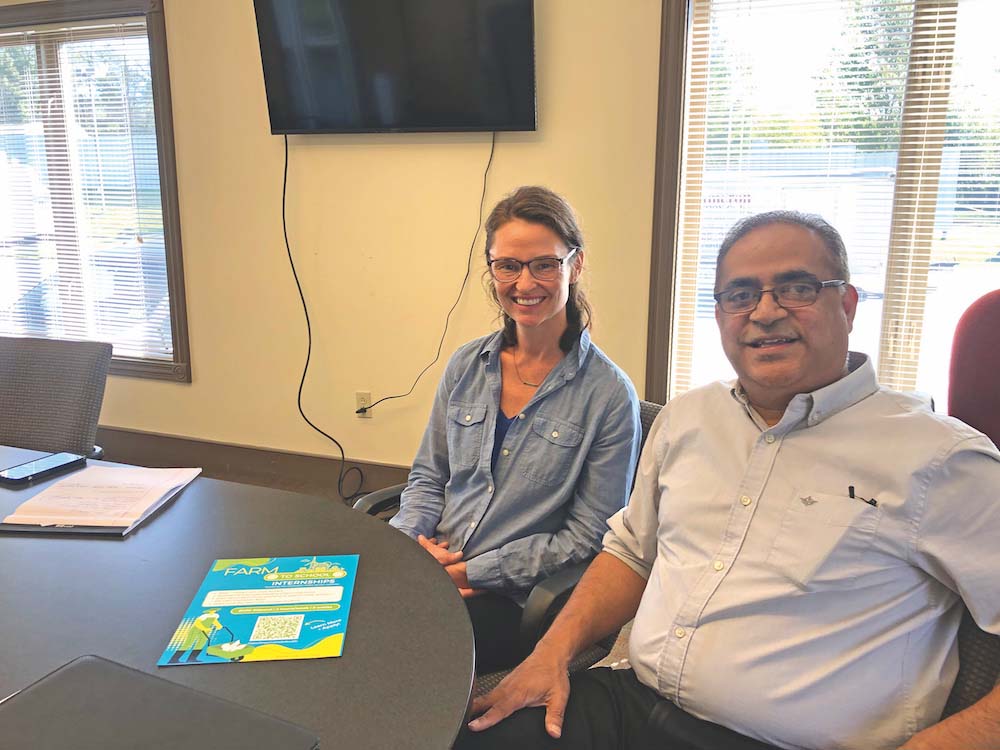 Like most things, the future of agriculture in Vermont lies in the hands of younger genera … (read more)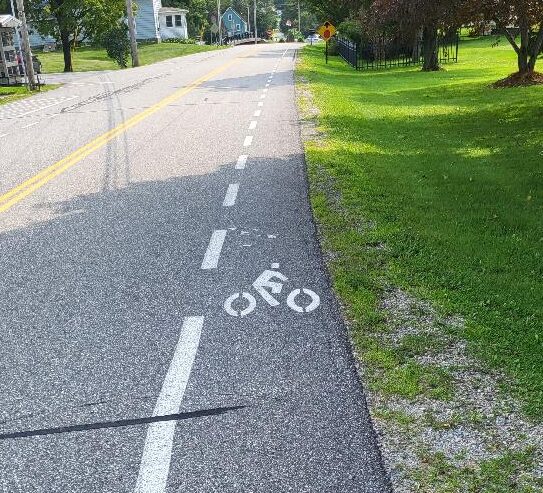 Local planners and a hired consultant this week unfurled Middlebury's first-ever "Bicycle … (read more)