Julie Basol promotes the Little City
VERGENNES — Take one pace into Vergennes City Hall and turn to the right. There, you'll find Julie Basol, the marketing and development coordinator of the Vergennes Partnership, a non-profit organization that works with local Vergennes businesses to upgrade and improve their enterprises.
Founded in 1999 after Vergennes earned its status as an official Vermont State Designated Downtown, the mission of the Partnership is to enhance the economic activity and growth of Vergennes, all while maintaining the downtown's charm and beauty.
Over the past two decades it has done just that.
The partnership is run by a collection of volunteers who dedicate their time and care toward their love for Vergennes. But Julie Basol is the sole employee who goes into the office most days, tirelessly devoting her efforts to the improvement and upkeep of Vergennes-area businesses.
"Vergennes being one of 23 designated downtowns in the state of Vermont gives us certain opportunities for tax credits and sales, tax allocation and all that kind of stuff," Basol said in an interview with the Independent. "What we do on a daily basis is to really support the city by promoting it and acting as ambassadors for whatever we can do to support our businesses."
Basol volunteered for the Vergennes Partnership for eight years before taking the part-time position she has currently. As a volunteer, she helped to stabilize and grow the organization. She has been an independent marketing person for over 25 years, primarily working out of her home. She had a long history as a buyer in retail, a store manager and a district manager, and she has held the position of marketing director at University Mall in Burlington. She has a rich background in understanding what downtown retailers need and want because of her experience.
Basol and her husband, Mark, moved to Vermont to live in a location they could ski in after graduating from Iowa State University. Before moving to Addison County, Basol was not aware of how much Lake Champlain would become a part of her life. They arrived in North Ferrisburgh in 1987 and still reside there, but like many in the area they consider Vergennes to be their downtown.
"We wanted to find a place where we could not only make a living but also love living in," Basol said. "We came here without jobs, a love for skiing, and a one-month-old baby."
Mark Basol, a doctor of veterinary medicine, is the owner of the Vergennes Animal Hospital, which was their anchor when the couple moved to Vermont.
Even though Julie Basol is the only employee of the Vergennes Partnership, she certainly does not work alone. Along with volunteer membership, the owners, managers and employees of the member businesses work alongside her to make Vergennes the place it is today. She has support from the Vergennes Partnership Board and from many downtown businesses on a day-to-day basis.
"I talk to at least a dozen businesses a day. So, it's kind of like we're all working together," Basol said.
As a direct result of Vergennes' Downtown Designation, business owners and developers in the Little City have been able to take advantage of over $900,000 in state tax credits to advance and revamp their properties. Furthermore, the city of Vergennes has received close to $300,000 in Downtown Transportation grants to improve its streets and sidewalks, making them more accessible and visually pleasing.
Basol said the Partnership's primary focus is the designated downtown. But because of the size of Vergennes — a population of almost 3,000 persons in an area of only approximately 2.5 square miles — and the close-knit community that lives within and near its borders, businesses outside the downtown area collaborate with the Partnership as well.
"We're really too small to not pay attention to the outlying businesses," Basol said. "There's a lot of action going on outside the city and outside the designated downtown as well. There's a lot of owner-occupied stores, restaurants and businesses. And they're all just really, really good people to work with."
Examples of businesses that Basol works with outside the designated downtown include the Lake Champlain Maritime Museum and the Basin Harbor Club, both out on the shores of Lake Champlain.
Basol also noted that the Vergennes Partnership is "all-inclusive" and works with any and all businesses that seek to do so. She noted that the promotion of various events and initiatives is something else the Partnership does on a daily basis.
"We work with the city. We helped to get the sewer bond passed by promoting that. We help promote the Vergennes Opera House, we work with the civic groups, we help to promote the Memorial Day parade."
The Vergennes Partnership also fabricates and runs the Annual Holiday Stroll in December.
With the continued success of the Vergennes Partnership and the people that volunteer for it and support it, the opportunities for the city have been and will continue to be endless.
"I'm most proud of the fact that the downtown businesses are working together better than I recall they had been in the past," Basol said. "We've gotten the businesses to support one another."
On the connection that Vergennes' businesses have with one another currently, Basol attributed COVID as a driving force and milestone that brought each storefront together downtown.
The partnership's slogan is "Building Commerce, Community and Culture." Because of the Partnership's success in working with so many local businesses, the slogan has rung true. Not only that, but because there are 23 other designated downtowns throughout the state, Basol feels that she has 23 other comrades to work and collaborate with to achieve similar goals in their towns.
Basol was excited to promote a two-day sidewalk sale happening this past weekend, in which the whole downtown engaged in promoting a sidewalk and street sale. Dozens of businesses participated to promote their enterprises in a community format.
"It's very rewarding to be working with so many strong independent entrepreneurs here. We will be continuing to seek out new business and continue to help support the existing ones in any way possible."
More News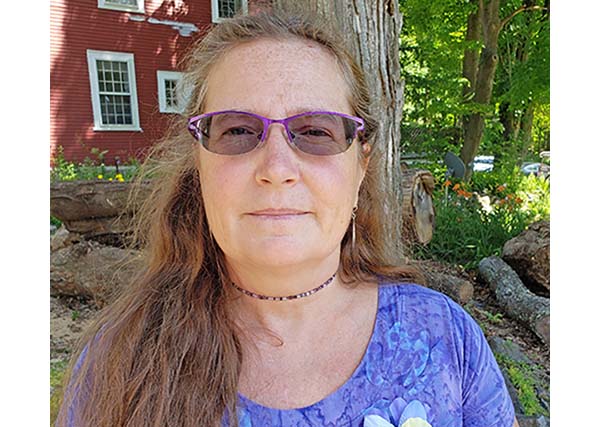 Learn about the disease in a documentary film by a local woman who knows first hand. Plus … (read more)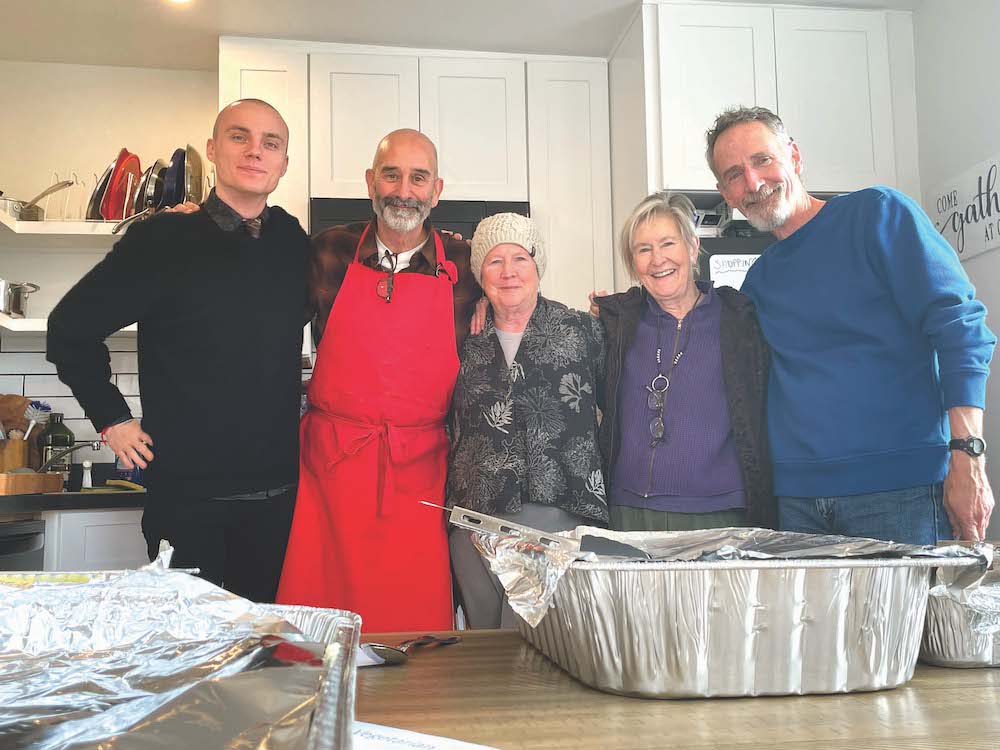 This past Thanksgiving, Nov. 23, saw almost 60 people converge upon the 1,400-square-foot … (read more)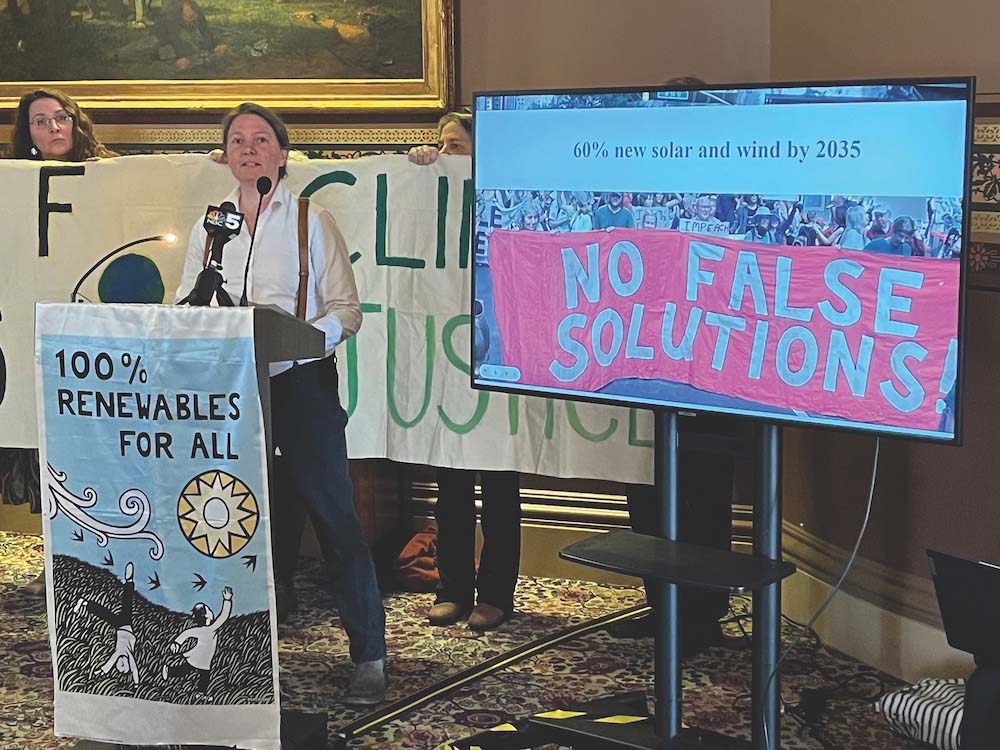 Two state lawmakers are urging Addison County folks not to ease up on efforts to battle cl … (read more)