Jeffrey Wilson Cason, 60, of Middlebury
MIDDLEBURY — Jeffrey Wilson Cason, Executive Vice President and Provost of Middlebury College, and Edward C. Knox Professor of International Studies and Political Science, died on July 14, 2022, at UVM Medical Center in Burlington, Vt., of complications from the treatment of cancer. His death comes as a shock to his beloved family and a wide circle of friends on many continents who will dearly remember his generous, ebullient character, his warm heart, and his beaming, yet slightly mischievous smile.
Jeff was born in Madison, Wisc. on Feb. 7, 1962, the oldest of four brothers and a sister. As a kid in South Bend, Ind., Jeff was a free spirit. His youth in the Midwest made him a lifelong Cubs and Green Bay Packers fan.
Jeff graduated from Lasalle Public High School in South Bend, then attended Earlham College in Richmond, Ind., where he first became friends with Gail Borden, who would emerge later as the center of his life. Jeff hitchhiked through Central and South America before completing a PhD in Political Science at the University of Wisconsin Madison. He began working as an Assistant Professor in the Political Science Department of Middlebury College the following year.
Jeff was a beloved professor who truly valued students' input to improve Middlebury. He was an accomplished academic who published regularly, including co-editing numerous books.
Jeff spent his entire career at Middlebury College and left his mark by holding a number of positions in the administration. He was steadfast in his approach to managing crises brought on by challenging world events, including political uprisings and natural disasters. Most recently, he was Executive Vice President and Provost of Middlebury.
Jeff's academic achievements could fill pages upon pages, but so, too, could the list of places he traveled. Aside from his work-related world travels to establish Middlebury programs in South America, Europe, Africa, and Asia, he also took memorable sabbaticals with his family in Florianopolis, Brazil and in Florence, Italy.
Jeff saw much of the world, but his family was the center of his.  Almost every summer, he would return to South Bend to catch up with family. He and his brothers also took their father Neal on golfing trips to Michigan. Jeff, his brothers and their mom, Janet, enjoyed the mountains out West in summer and winter.
Jeff and Gail were married on August 31, 2002, 22 years after they first met at Earlham.  Jeff became stepfather to Elias and Sophia Manzi, whom he loved as his own, and father of a son, Gabriel.  Gail became the source of Jeff's happiness and his strength.  Before long, it was impossible to think of him without her.
It was also impossible to know Jeff and not know his cooking, which he learned much about from his stepmom, Linda. He wouldn't let anyone help him in the kitchen, but delighted in hosting at his home. He insisted on serving generous amounts of grilled food on the screened in porch — rain or humidity be damned.
At Middlebury, he became part of a close-knit group of faculty and their families, the Amigos, who over decades became "a family of friends."
Everyone who knew him will remember his passion for bringing people together, his wonderful sense of humor and his terrific laugh that woke up the room.
He was preceded in death by his mother, Janet Schiager, and his stepfather Keith Schiager. He is survived by Gail, Elias and his fiancée Allison Pohle, Sophia, and Gabriel; by his father Neal and stepmother Linda; by his brother Tim and wife Renee, along with their children Sydney and Graham; by his brother Chris and wife Karen, and children Molly, Ryan, and Carly; by his brother Brian and wife Carrie, and their son John; and by his sister Stephanie and husband Jamie, and their children Jack, Emily, Claire, and Ryan. He is also survived by his close friends, the Amigos, who loved him like a brother.
A celebration of life will be held on Saturday, July 23 at 1 p.m. at the Mahaney Art Center at Middlebury College. The event will be livestreamed.
In lieu of flowers, donations may be made to The Refugee and Immigrant Center For Education and Legal Services (RAICES) and The Middlebury Area Land Trust.
More News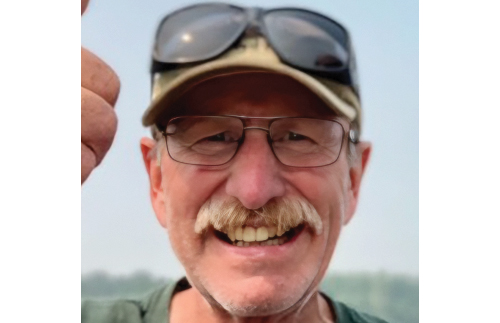 TIMOTHY P. BARROWS FERRISBURGH — Timothy P Barrows, 67, passed away on Sunday, Dec. 3, 202 … (read more)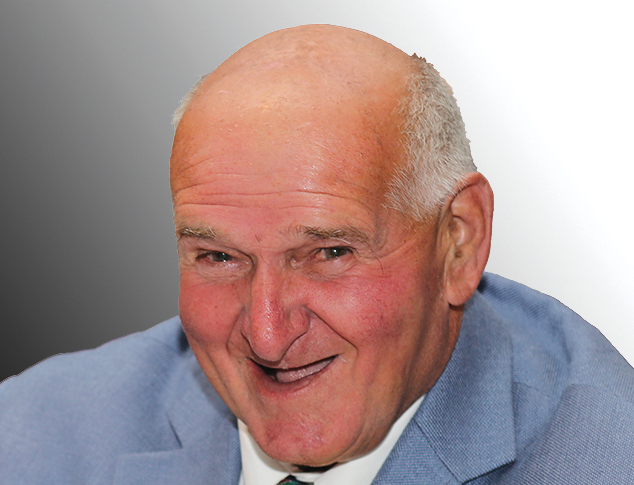 CHARLES "JOE" BEAN JR. CHARLOTTE — Charles "Joe" Bean Jr., 82, of Charlotte, Vt., beloved … (read more)
DONALD MICHAEL CASTONGUAY BRANDON — Donald Michael Castonguay, age 65, passed away Monday, … (read more)