Middlebury College hands out diplomas — twice
MIDDLEBURY — Middlebury College held two commencement ceremonies this week for nearly 1,000 students.
On Sunday, the Class of 2022 gathered for the college's first together-and-in-person graduation ceremony since 2019.
On Tuesday, after a two-year wait, the Class of 2020 participated in the commencement COVID-19 tried to take away.
While Sunday's event saw hundreds of students gathering together for the last time in their college careers, before scattering to all parts of the globe, Tuesday's event was as much a homecoming as a sendoff.
In their own ways, both commencements spoke to a sense of rootedness — not just the sort it's possible to feel in connection to a place, but also the kind we develop with ourselves, which helps us navigate doubts and uncertainties.
CLASS OF 2022
At Sunday's commencement, the student address was co-delivered by independent scholar in human design Om Gokhale of Redwood City, Calif., and international politics and economics major Roni Lezama of Queens, N.Y. They decided to deliver the speech together because "neither one of us, on our own, was tall enough to reach the podium," Gokhale said.
Over the past four years together, the Class of 2022 has learned some essential skills, Gokhale continued, such as "how to jump in cold water" and "how to slip on ice in front of a tour group and retain your dignity."
On a serious note, Gokhale spoke of uncertainty — how it can "sit on your shoulder during magical times of your life" and "try to convince you that something is not quite complete about the present."
Doubt, he said, "is a symptom of being alive." And while it's tempting to try to cure it, to answer all of its questions, "to search for peace behind the next accomplishment," there will "always be something that's next."
Perhaps doubt is not meant to be solved at all, Gokhale said.
"What does it look like to embrace not knowing? To acknowledge the cosmic rarity of life feeling settled, even on days like this one? To sink into the uncertainty of the present? To hear the questions that you don't have the answers to yet, and still choose to be here, now?"
For Lezama, the embrace of not knowing looks something like love.
"Fundamentally, the practice of love begins with acceptance — the recognition that wherever we are is the appropriate place to practice, that the present moment is the appropriate time," he said, quoting the late writer-activist bell hooks. "But for so many of us our longing to love and be loved has always been about a time to come, a space in the future when it will just happen, when our hungry hearts will finally be fed, when we will find love."
Lezama acknowledged that he has struggled to embrace this notion.
"One of my biggest regrets during my last four years at Middlebury was failing to communicate that appreciation for one of the most endlessly endearing and empathetic people I have ever met," he said.
Last summer, Lezama's friend Miguel Sanchez-Tortoledo, Class of 2023, died of cancer.
"It is people like Miguel that have lived with radical love, that have known that the present is the appropriate moment to heal and protect and cherish," Lezama said. "He embodied the ability to accept the world at its most imperfect and uncertain, and choose to care for it anyway."
Looking back at that moment, "all I wanted was to tell him 'I love you,'" Lezama said. "But it is our habit to wait… for some perfect poetic time."
What if every day could be that time? he asked his classmates. What if certainty and perfection weren't prerequisites to loving wholly and living fully?
In addition to conferring undergraduate degrees on Sunday, Middlebury College also awarded honorary degrees, to:
Joseph Bruchac, a citizen of the Nulhegan Abenaki Nation, respected elder, author, poet, musician, storyteller, speaker, and advocate for equality, peace and social justice who has authored more than 170 books.
Nan Jenks-Jay, who taught in the Environmental Studies program for 23 years, served as dean of environmental affairs and has become a national leader in sustainability in higher education.
Dan Schulman, '80, president and CEO of PayPal, who is widely recognized for his commitment to social change, equity, justice and basic human rights.
"You went through a time like no other in recent history," Schulman told the Class of 2022 in his commencement speech. "You were resilient, tenacious and courageous, and you're here, and everybody here celebrates your accomplishments."
That was the uplifting part of his speech, Schulman said.
"Here's the thing: You're going to need all of that resilience and tenacity and courage … because you're entering the real world in a time that is full of challenges."
The war in Ukraine could precipitate further humanitarian and economic crises. At home, political polarization and culture wars are likely to get worse.
"We are looking to you, the next generation of leaders, to navigate through an increasing time of uncertainty and rapid change," he said. "What you learned at Middlebury, what you learned about yourself as you found new strength and inner resources during the pandemic is going to serve you well, and there's the opportunity for you to make a huge impact."
Schulman urged his audience to challenge themselves to listen closely and respectfully to those who may have different sets of values.
"History teaches us over and over again that some of our fiercest assumptions will turn out to be completely wrong," said Schulman. "A good question to ask yourself today is 'What might I be wrong about?'"
This year's salutatorian was Mingjiu Gao of Beijing, China, and there were two valedictorians: Andrew Carter Ng of Woodinville, Wash., and Mykhailo Poklad of Kyiv, Ukraine.
During a ceremony regularly punctuated with applause, it was Poklad who earned some of the loudest cheers.
CLASS OF 2020
On March 10, 2020, members of the Middlebury College Class of 2020 hurriedly packed their belongings and vacated campus as a deadly coronavirus began spreading around the world at lightning speed.
It was the last time they were together as a class, until Tuesday.
"Considering these extraordinary circumstances, what can we say to you? And do for you?" President Laurie Patton asked in her Baccalaureate address. "I believe we can do two things: First, we can welcome you home, to your first, most unusual reunion. And second, at the very same time, we can give you a proper celebration which creates closure, a sense of an ending to your Middlebury careers."
The traditional student commencement address was co-delivered by Mollie Smith, an anthropology major from Marblehead, Mass., and Jack Litowitz, a double major in economics and philosophy from Glencoe, Ill.
Middlebury presented honorary degrees to:
Allison Burroughs, '83, a judge for the U.S. District Court of Massachusetts.
Marta Casals Istomin, a renowned cellist and music educator.
Kim Collins Parizeau, '79, former chair of the college board of trustees, and Ernie Parizeau, an investor, entrepreneur and professor of the practice at the college, who together are the parents of three Middlebury College graduates.
Jason Collins, a retired NBA player who in 2013 became the first male active player in a major American sport to announce publicly that he was gay.
Collins, who had recorded a brief video message to the class in the spring of 2020, addressed them in person on Tuesday, imparting "some lessons that I've learned over the course of my tall, big, black, beautiful, gay, fabulous life."
As the college newsroom reported Tuesday afternoon, "Collins encouraged the graduates to not overlook repetition and mastery of the smaller tasks in life as they prepare for bigger challenges" and "urged them to take the time to find their own role in life and then be the very best they can, even if it's not in a starring role."
"Be that good teammate for your family, your friends, your neighbors," Collins said. "But also be that good teammate for someone who doesn't look like you, or someone who doesn't have the same background as you, because I think the team — and I'm talking about society now — is made stronger when you support and care about others."
More News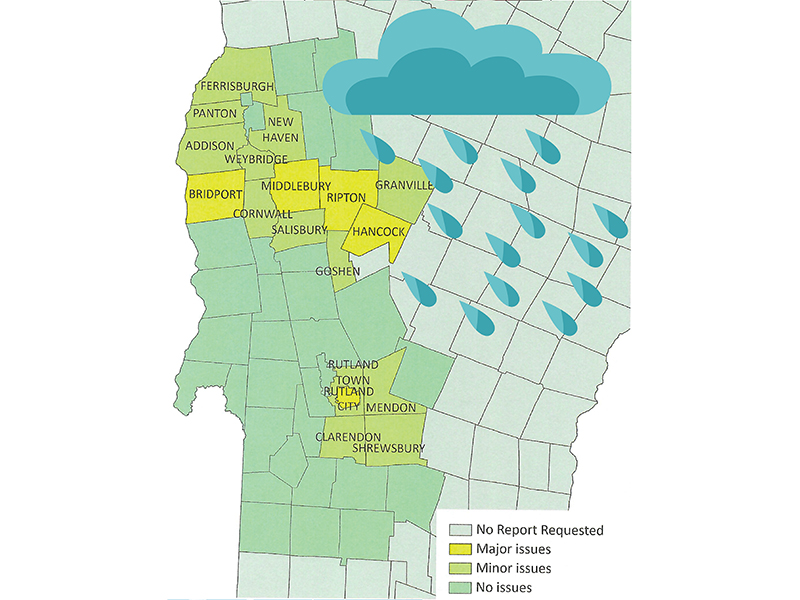 Local towns may get federal money to pay for more than a million dollars in cleanup and re … (read more)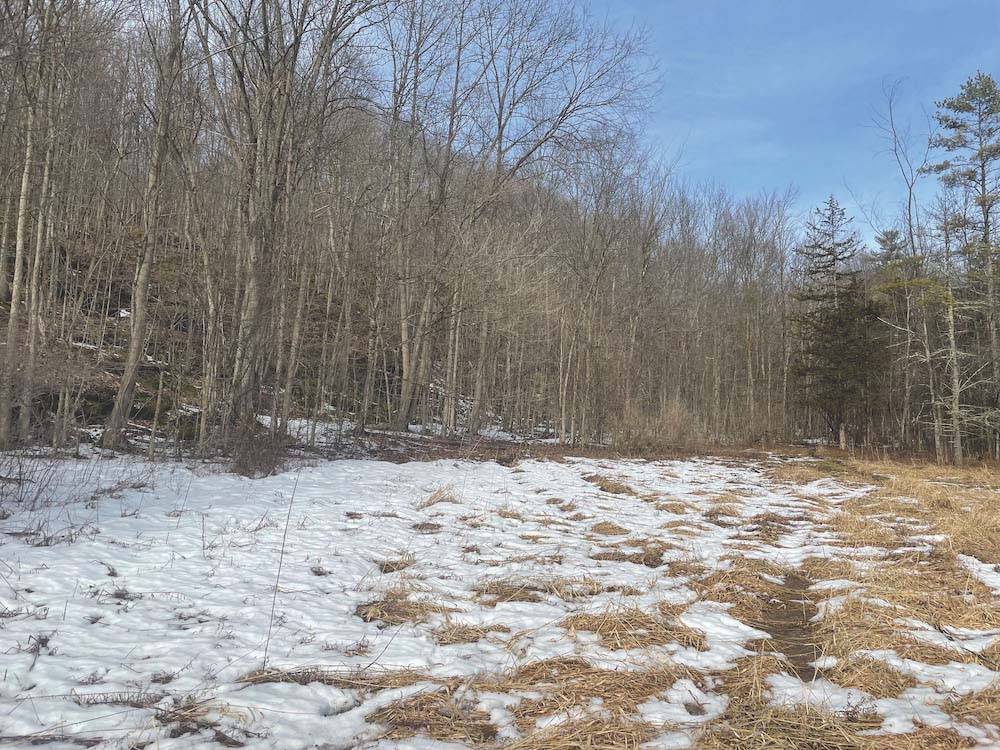 The Vermont Fish and Wildlife Department is putting $566,667 in grant money toward conserv … (read more)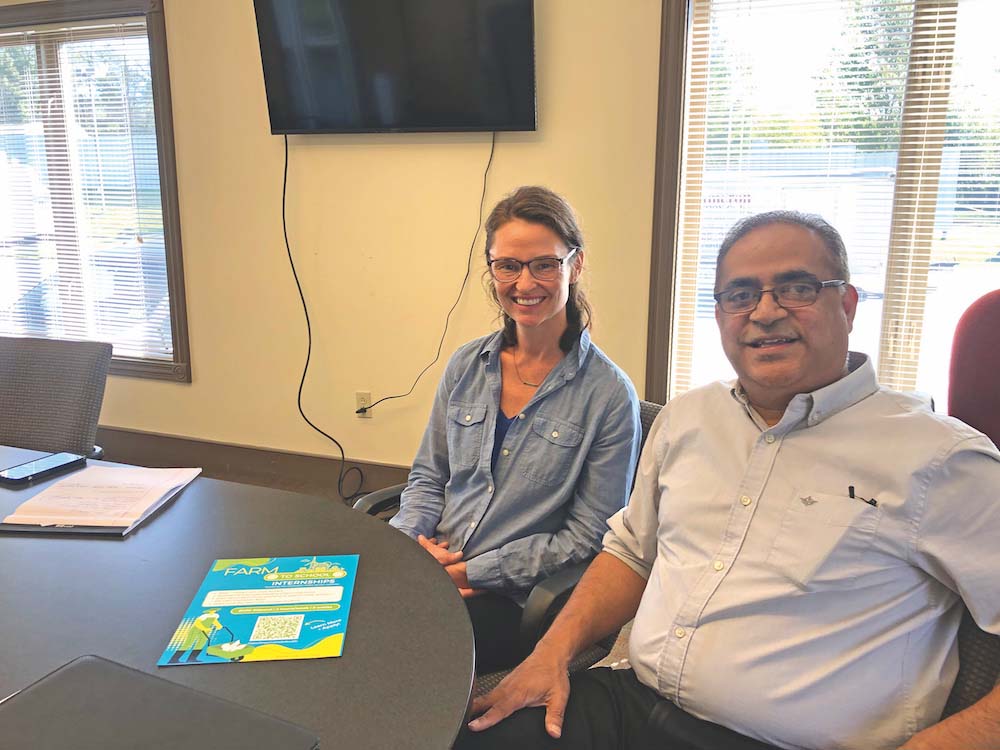 Like most things, the future of agriculture in Vermont lies in the hands of younger genera … (read more)