Vermont State Police Log for Mar. 24
ADDISON COUNTY — Vermont State Police operating out of the New Haven barracks on March 16 wrapped up investigation into a nearly year-old complaint. The case was delayed due to the lengthy process of retrieving social media records, troopers reported.
On March 17, 2021, state police received a complaint that Sabrina Wedge, 39, of Charlotte had used social media to intimidate and harass a Vergennes teenager. On March 16, 2022, troopers cited Wedge to appear in Addison County Superior Court, Criminal Division, on May 16 to answer the charge of disturbing the peace by electronic communications.
Separately, on March 18 at around 3 p.m. troopers were dispatched to the area of Hardscrabble Road in Monkton for a complaint of a suspicious motor vehicle that lead to an impaired driving citation. Police report that Christina Forgette, 24, of Burlington was being attended to by Bristol Rescue Squad members.
While speaking with Forgette, troopers observed indicators of impairment. They screened her for driving under the influence and then allowed the rescue squad take her to UVM Medical Center. Later they cited Forgette for DUI, first offense.
That next day, March 19, a Leicester woman was cited for DUI — this time in Charlotte. Just after midnight, troopers stooped a motor vehicle travelling north on Route 7 in Charlotte, allegedly at 67 mph in a 50 mph zone. Police report that driver Carrie Newton, 31, of Leicester displayed several signs of impairment, and ultimately they issued her the DUI citation.
Then on March 20, again shortly after midnight, troopers responded to a reported family fight at a home on Stovepipe City Road in Panton. After investigating, police alleged that Richard Ambrose, 50, of Panton had caused bodily injury to a household member. Police further report that Ambrose had an earlier conviction for domestic assault.
Police arrested Ambrose, took him to the New Haven barracks for processing, cited him for second degree aggravated domestic assault and released him with conditions.
More News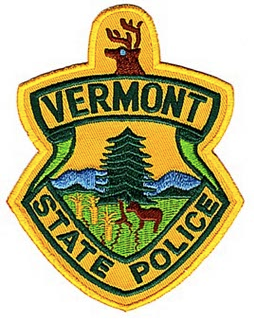 Troopers are investigating a suspicious death in Waltham that occurred around 7 p.m. on Fr … (read more)
A Vergennes man was seriously injured when he was hit by an SUV while he was aiding an inj … (read more)
Neil A. Abrahamson, 36,  of Vergennes was seriously injured when he was hit by an SUV whil … (read more)