Volunteers head to kitchens to tackle food insecurity
LINCOLN — A new program launched by the Metta Earth project is hoping to establish more connections between food producers and community members experiencing food insecurity. Its recipe for success includes a special ingredient: home cooking.
The Kitchen Soup Project, which began in January with six household kitchens in Bristol and Lincoln, collects farm produce, distributes it to volunteer cooks and then delivers homemade soup, by the quart, to area programs helping those in need.
For now, the Kitchen Soup Project is operating once a month, but it has already generated a lot of excitement among Bristol and Lincoln cooking enthusiasts and folks who recognize that "stirring soup on the hearth" is a way of "stirring hope on the earth."
"Everyone wants to find a way to help the community — that's just the truth," said Bristol resident Alice Leeds, a Metta Earth board member who oversees the project. "Almost everyone we asked joined. Then the volunteers started recruiting people. Then people started emailing me asking if they could join."
The program's volunteer list now stands at 15, Leeds said, which is about as many as it can handle until some other pieces fall into place.
Once March's produce is cooked up and delivered, the Kitchen Soup Project will have donated more than 100 quarts of soup in its first three months.
HOW IT WORKS
On Monday, Leeds drove up to Metta Earth farm in Lincoln, picked up a dozen portions of this month's ingredients — pumpkin, onions and garlic for pumpkin soup — and distributed them, along with a recipe, to four homes in Lincoln, seven in Bristol and one in Starksboro.
"The volunteer chefs will add their own ingredients," Leeds said. "People contribute something to 'complete' the soup. We've been trying to add some form of protein to make it into a meal. The idea is to create something nourishing and hearty."
Home cooks pour out their soups into one-quart containers, label with their ingredients, then store them in the freezer until pickup day.
On Friday, Lincoln resident Maryanne Roberts will collect Lincoln's frozen quarts of soup, meet up with Leeds, who will collect the Bristol and Starksboro soups, and then take the whole lot to the Congregational Church of Middlebury, which serves as a hub for the Vermont Everyone Eats program.
VOLUNTEERING
Roberts, who was the first volunteer Leeds recruited for the Kitchen Soup Project, also makes 2-3 quarts of soup a month.
"I like being part of a simple thing that helps people," she said.
Right away she made a happy discovery.
"I found out I really love buttercup squash, which I'd never had before I made the soup," she said.
Last month, Roberts visited the Charter House Coalition's warming shelter in Middlebury to drop off some frozen soups that hadn't been included in the Everyone Eats delivery — and she got to meet some of the people who would be eating that soup.
"It was the most heartwarming thing. It made them happy, so it made me happy," she said. "It's so easy to help somebody. And it brightens your day."
It can also be transformative in the kitchen, Leeds said.
"You focus less on your own tastes and more one what other people will like," she said. "You're thinking, 'OK, but will kids like this?' It's a different kind of thinking. Fun thinking. Caring thinking."
'START WITH FOOD'
Founded by Gillian and Russell Comstock, the nonprofit Metta Earth project is a cultural renewal project in Lincoln that integrates holistic education, contemplative practice, deep ecology and regenerative food systems.
The institute was developing a new project, the Earth Responders Service Residency — which aims to help activists pursue social justice, restorative ecology, regenerative community and cultural renewal — when the pandemic hit.
Metta Earth's in-person programming came to a halt, and the operations of its small, diversified farm, which produces 80% of the institute's meals, needed rethinking.
Then Gillian Comstock saw the photos emerging from food distribution sites around the state — hundreds of Vermonters, suddenly facing food insecurity because of pandemic shutdowns, lined up in their cars, waiting to receive boxes of food.
"Those photos really hit me," she said. They also helped spur what Comstock called a "dramatic pivot" for Metta Earth.
As the pandemic wore on the Earth Responders program refined its mission so it could respond to more immediate needs: regenerative agriculture, food growing, food security and food sovereignty.
It was the kind of focus that would naturally benefit a program like the Kitchen Soup Project.
PARTNERSHIPS
Metta Earth farm has supplied the produce for the first three months of the project and is now exploring partnerships that will allow it to flourish, and perhaps even expand.
"I like the grassroots feel of this, but we won't be able to fill the need fully when it starts to really grow," Comstock said.
The Kitchen Soup Project would love to partner with new food producers, but Comstock and Leeds recognize that times are hard for farmers, too.
Which is why Metta Earth is hoping to establish a fund that will allow it to pay its food-producing partners.
For now the Kitchen Soup Project is taking donations on its website, kitchensoupproject.org, but Metta Earth is also exploring various grant opportunities and crowdsourcing options.
Ultimately Comstock and Leeds would like to be able to deliver homemade soups — and when the weather warms up, a variety of homemade salads — to their own neighbors in Lincoln and Bristol. But this will require facilitation from a local food distribution organization that, like Everyone Eats or the Charter House, is permitted to accept food donations from home kitchens, which are not state-inspected facilities.
The Kitchen Soup Project does not plan to extend its current geographic reach, Leeds said, but she hopes the project can offer a model for other communities looking for ways to connect farmers with community members experiencing food insecurity.
After all, she said, "a soup is so easy to make."
Reach Christopher Ross at [email protected].
More News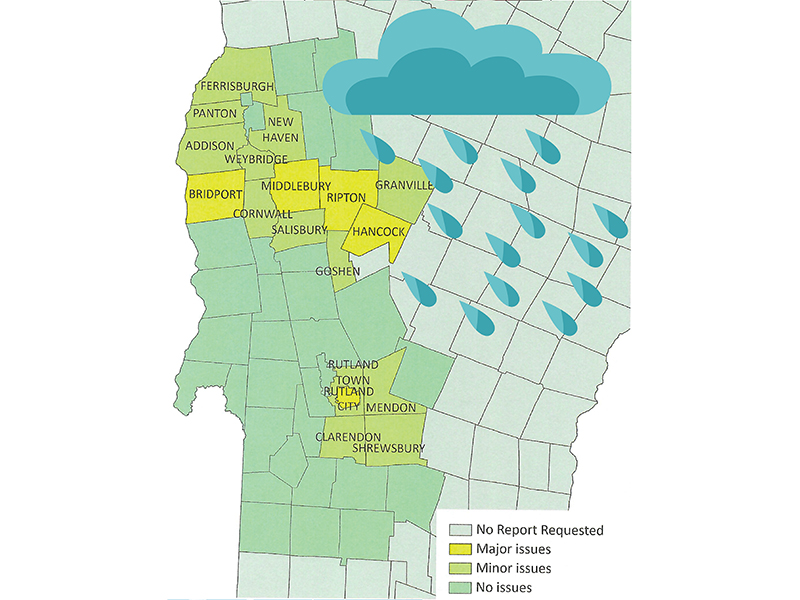 Local towns may get federal money to pay for more than a million dollars in cleanup and re … (read more)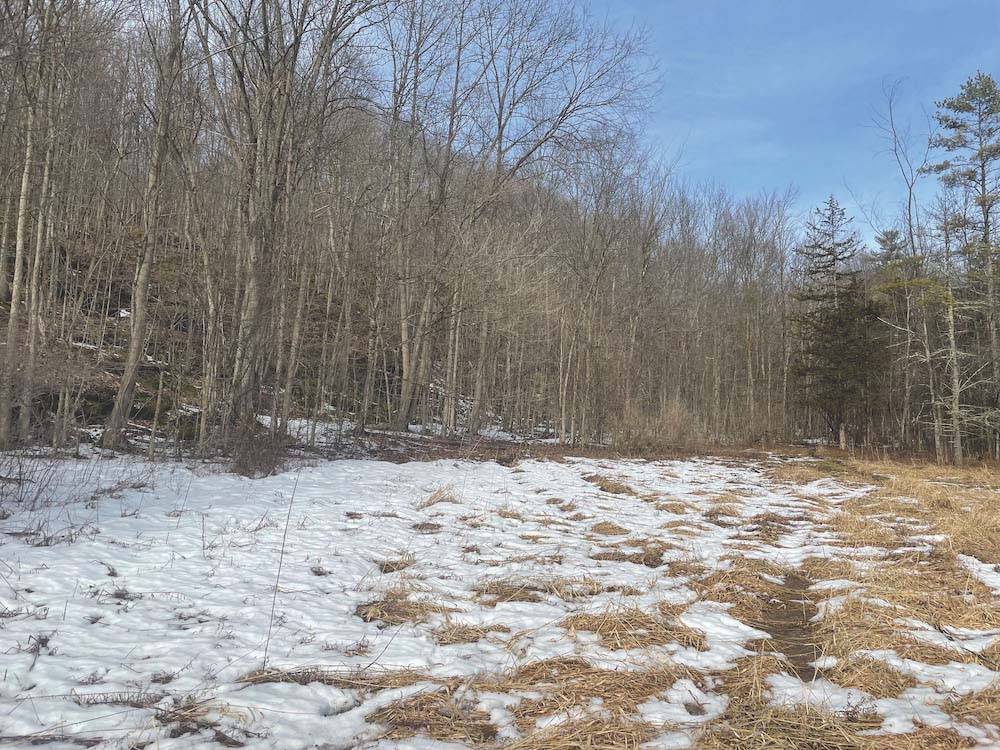 The Vermont Fish and Wildlife Department is putting $566,667 in grant money toward conserv … (read more)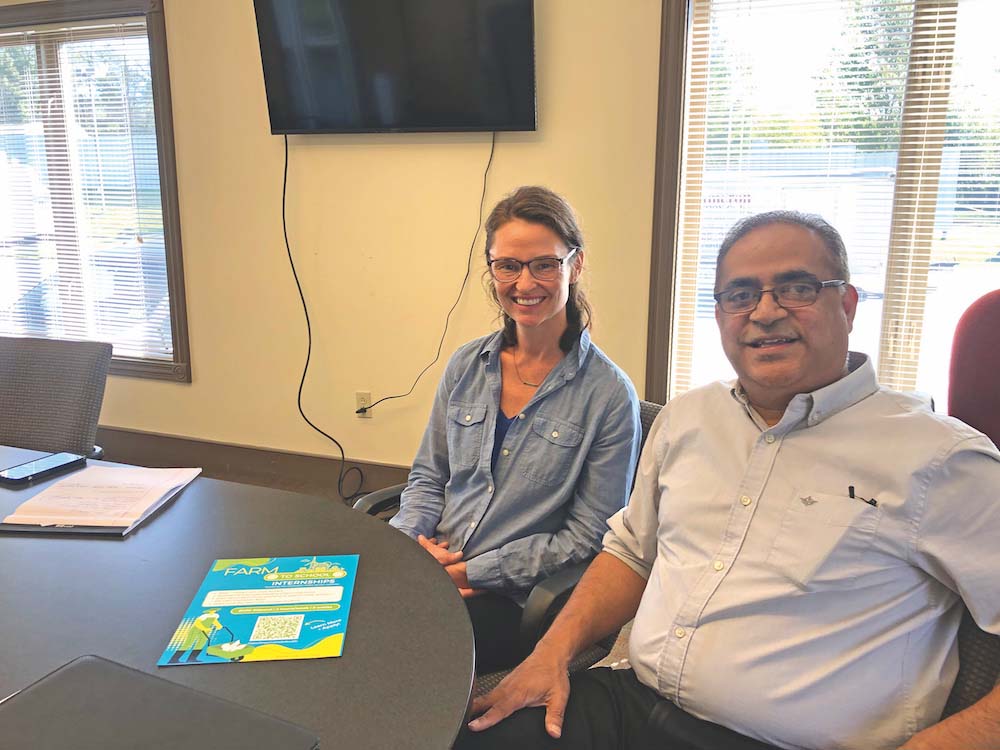 Like most things, the future of agriculture in Vermont lies in the hands of younger genera … (read more)