By the way for Mar. 3
Henry Luther Sheldon, founder of the Henry Sheldon Museum, was an avid collector. Now the Middlebury museum that bears his name (and his collection) wants to see, and display, some of your interesting artifacts. The Sheldon Museum is organizing a summer exhibit called "Addison County Collects." It will feature a diverse selection of objects loaned from area collections that spark conversation and tell stories. The items need not relate to Addison County or Vermont. They can be anything from fine art to fun collectibles. Exhibit space is limited and organizers might not be able to accept all proposals. If you have an object you'd like the museum to consider for inclusion, please go to henrysheldonmuseum.org and complete the Addison County Collects interest form. An Addison County Collects curatorial team will make the final decision about which objects to include in the exhibit. If your object is selected, you'll be contacted. If you have any questions, email [email protected].
Are you looking for a way to volunteer in the community and empower middle school girls and gender-expansive youth? Volunteer with "Rosie's Girls" as a co-facilitator this spring. Vermont Works for Women (VWW) and the Mount Abraham Unified School District are looking for volunteer facilitators to support the Rosie's Girls afterschool program. Rosie's Girls empowers youth by teaching hands-on skills in carpentry and metalworking, accompanied by a similarly empowering social and emotional curriculum relevant to the age group. Previous experience working with youth is required; technical experience working with wood or metal is helpful, but not required. VWW supports volunteer facilitators with projects, activities, and program planning. All volunteer facilitators must complete a background check process in compliance with school requirements. Interested high school students are also encouraged to serve as volunteer counselors in training (CIT). To ask questions or volunteer, please contact Caelan Keenan at [email protected], or 802-655-8900, ext. 106.
The Friends of the Ilsley Public Library group in January launched a two-year campaign called "What are Friends For" with a goal of increasing total membership of the Friends to 145 active members during year one of the campaign.  A new goal for year two of the campaign will be determined at the end of 2022.  The campaign will promote the work the Friends do for Middlebury's Ilsley Library, and will strive to increase the age diversity of group. The Friends of the Ilsley Public library was born 55 years ago. Since then, the group has held true to its commitment to advocate for and support the library. The Friends' work provides funding for programming not included in the town library budget. During the last 15 years, the Friends has contributed more than $270,000 to the library for such offerings as free community access to the First Wednesday lecture series sponsored by the Vermont Humanities Council, coverage of library card fees for out-of-town residents who are unable to pay, and speakers for both children and adults. For more information contact Barbara Doyle-Wilch at [email protected].
The Lincoln Volunteer Fire Company (LVFC) is currently seeking new members. LVFC provides fire protection and emergency medical services to the town of Lincoln. The group serves the community both through emergency response and community events. Respond to community emergencies and have some fun along the way, meeting people, preparing chicken barbecues, contributing to the town-wide lawn sale and providing general assistance to other town organizations. Many current LVFC members have children who have grown up around the station, and several of those kids have joined as full members through the organization's cadet program for adolescents. Currently certified emergency response personnel are welcome, and training will be provided to those with no prior experience. Monthly meetings are held on the first Wednesday of every month at 6 p.m. at the firehouse on Gove Hill Road. Feel free to show up for a meeting, or call Alan at 802-349-4588 or Dan at 802-349-3594, if you'd like to learn more about LVFC.
In light of ongoing developments related to the Russian invasion of Ukraine and its impact on U.S. financial markets, the Department of Financial Regulation is reminding investors in Vermont to have patience and use caution. The S&P 500, NASDAQ Composite, and Dow Jones Industrial Average have each lost more than 5% of their value over the last week, and while every investor must be prepared to live with a certain amount of risk and uncertainty, financial upheavals can be emotionally distressing. The DFR is recommending that folks maintain their long-term financial strategy. Investors should also be on the lookout for scam artists trying to market the recent market downturn for so-called "100% safe" or "guaranteed" investments. Connect with the Vermont Department of Financial Regulation on Twitter, Facebook, or its website, dfr.vermont.gov.
Speaking of Russia, Gov. Phil Scott this week directed the Vermont Commissioner of Liquor and Lottery to remove Russian-owned products from state agent store shelves and to cease purchasing new stock from Russian-owned distilleries until further notice. He promised to issue an executive order later this week detailing further action and state sanctions Vermont will pursue to respond to what Scott termed as "the illegal and heinous Putin invasion of Ukraine." The governor said he's heartened by the "overwhelming and united response from the Free World in support of the people of Ukraine. Vermonters are inspired by the bravery, courage, and sacrifice of those who seek nothing more than the freedom to determine their own futures. The Ukrainian people are fighting for the same values we believe in, and we must come together to support them."
More News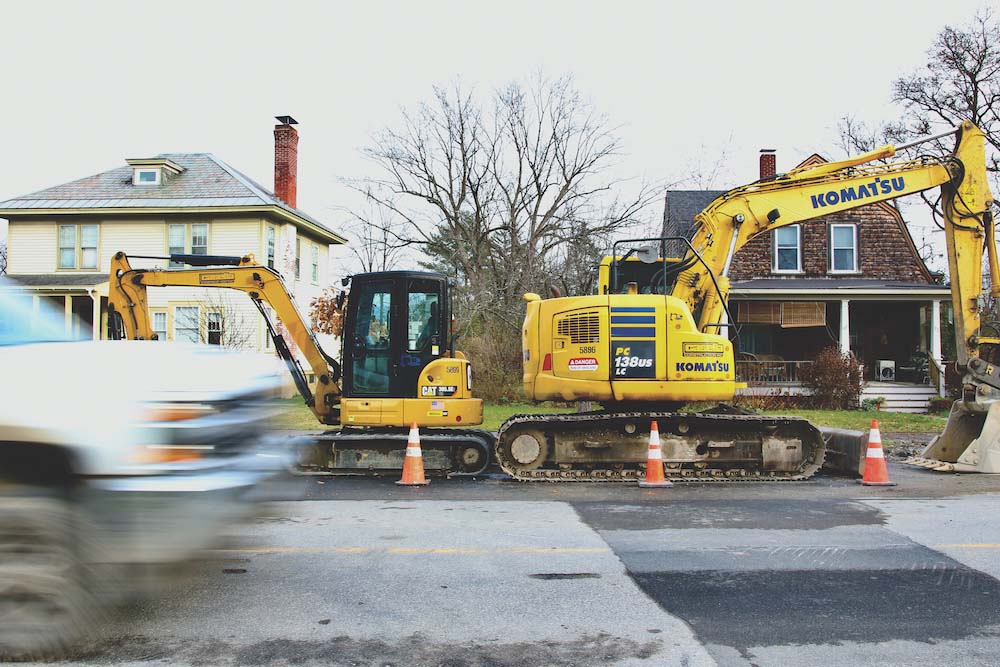 Middlebury voters next year will be asked to support three separate bond votes totaling $2 … (read more)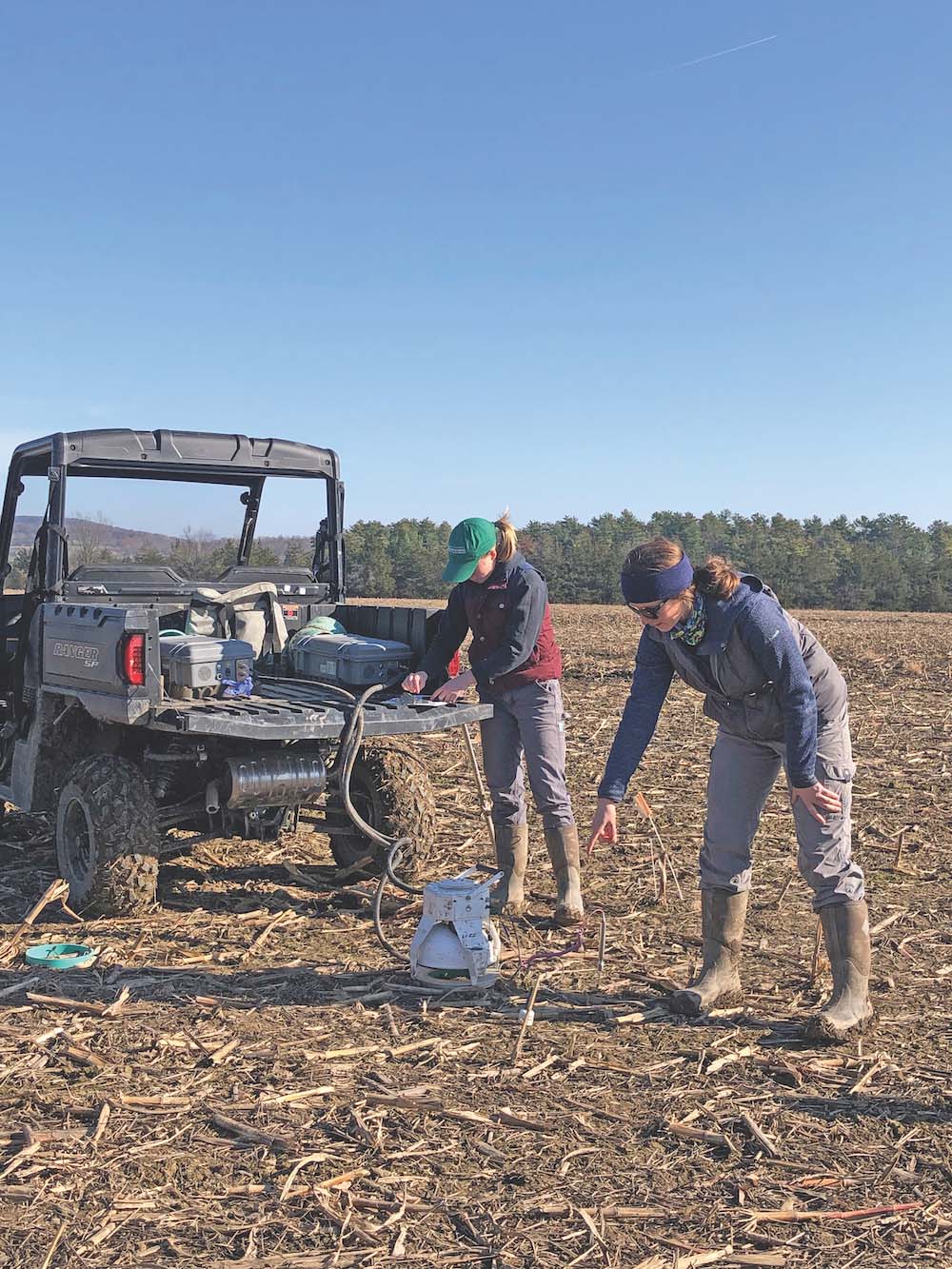 From planting cover crops to transitioning toward no-till or reduced-till approaches, farm … (read more)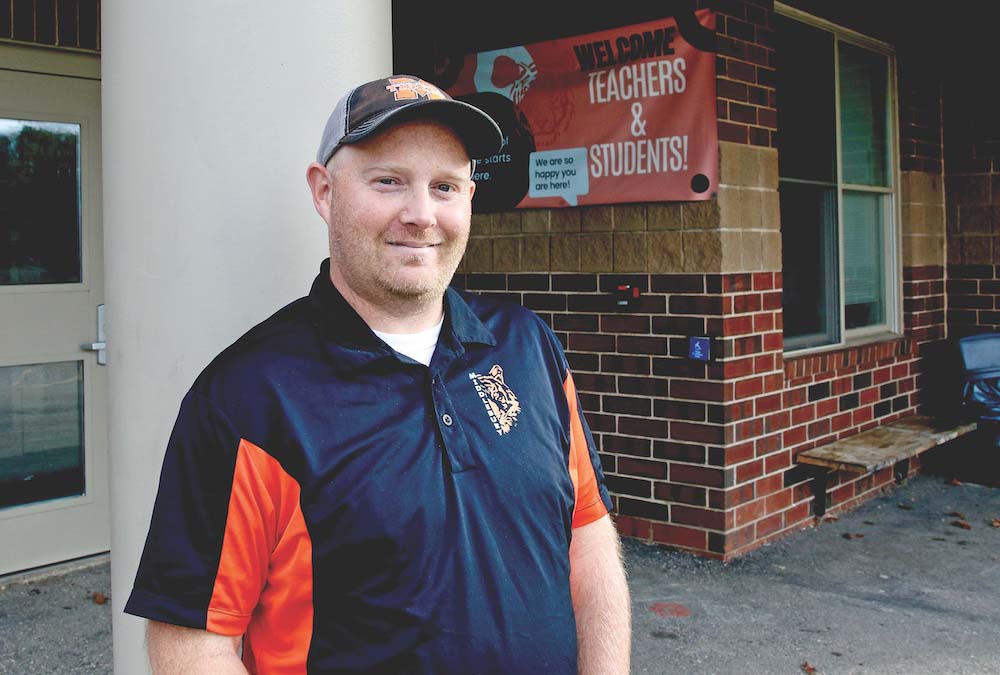 Dustin Hunt always knew he wanted to work with children in the field of athletics. He got … (read more)