Peterson, who will step down this June, charts his legacy
MIDDLEBURY — Patricia Hannaford Career Center Superintendent said he hopes he'll be remembered for what he believes is a considerable list of accomplishments during his watch, rather than by the flurry of criticisms leveled against him by past and current career center employees — some of whom have called for his dismissal — during school board meetings this winter.
Peterson took time to reflect on the past five years during a recent Zoom interview with the Independent and Career Center board Chair Suzanne Buck.
"Personally, I disagree with the negative characterizations that have been asserted," he said. "It's not my place to rebut or discuss them. I've found them to be a distraction from the important work that we're doing."
That important work has been meaningful and voluminous, according to Peterson, who stressed many should share in the credit. Among the accomplishments he cited were:
Preparation of the $8.1 million capital improvement project for both the Career Center's Charles Avenue building and its North Campus. Voters in 17 Addison County towns will be asked to endorse the project on March 1. The proposal is an outgrowth of a five-year facilities plan assembled by Career Center leaders.
"It was a collaborative effort," he said. "Leadership is not about one person; it's about a community that can rally around ideas and how they can pull together to share resources, and make those resources available to others in the community."
Enhancements to all 13 of the career center's programs, with the addition of a construction technology program.
Improvements have been made possible through $1.5 million in state, federal and private grants the Career Center has received during the past five years. The money has paid for such things as equipment and tools for the construction technology offerings, a sawmill for the ag department, modernization of the automotive and diesel technology programs, and the purchase of a mini-mill for the industrial design and fabrication lab. The medical and culinary programs have also benefitted from the grant revenues, according to Peterson.
Launch of the makery at the Career Center, in collaboration with local entrepreneurs. The makery offers people young and old an opportunity to try their hands at manufacturing, from woodworking to sewing, under the guidance of mentors.
"It began as a conversation during my first year and by my second year, we had opened it up to the public," Peterson said. "It's still going, and we're looking to expand that access."
That expansion has already begun with a new "teen makery" that's offered Wednesday afternoons, in partnership with the Counseling Service of Addison County.
A partnership with Helen Porter Rehabilitation & Nursing on a new course offering aspiring Licensed Nursing Assistants (or LNAs) not only free tuition, but also a paycheck while they're studying and a guaranteed job after they graduate.
Rallying the career center's partner schools — Middlebury, Vergennes and Mount Abraham Union High Schools — around a common schedule to allow more students to attend Career Center classes.
"We worked together to come up with a common purpose… which has allowed more people from all over Addison County and beyond, to participate," he said. "That's behind some of the effort that's generated that increase in both student participation and FTE employees."
How big have those enrollment and hiring increases been during the last five years? When Peterson took the helm of Career Center during the fall of 2017, there were 16.58 full-time teaching positions and 127.58 FTE students (as measured by a six-semester average). Those numbers have risen to 18 FTE teachers and 131.7 FTE students this year, according to Peterson.
The career center served 405 students this past fall, with workloads ranging from one course to full enrollment.
"These numbers are a positive trend for serving the students of Addison County and beyond," Peterson said. "We are very excited to be reaching so many students particularly in an environment of declining student counts around the state and the county."
Forging work-study partnerships with several Addison County businesses, including an upcoming workforce development initiative with Collins Aerospace in Vergennes and the and Addison County Economic Development Corp. The collaboration is intended to create a pipeline of prospective, skilled employees through Career Center's secondary and adult education programs. Trainees will be able to qualify for an apprenticeship either while still in high school or by participating in an adult ed offering that focuses on skills that Collins and other regional manufacturers have identified as valuable. Skills that will be emphasized include dimensions and tolerances, blueprint reading, drawings with dimensions, micrometer use, and measurement, torque and torque tool use, machining, welding, soldering, and electronics.
Organizers are pegging a fall launch for the program.
"Collins is one of the largest employers in the county," Buck noted. "To be able to pull in a large grant and offering collaborative education between a career tech center and a large employer in the county is really huge and is something we're really excited about."
Other Career Center business partners include Smith and McClain, Silver Maple Construction, local car dealerships, Mechanical Advantage LLC, Champlain Valley Fuels, County Tire, Porter, and Monument Farms.
"I'm really proud of the work we've done with our employer partners around the region," Peterson said. "A lot of credit goes to Len Schmidt as our cooperative education coordinator. Our business partners have been looking for co-op students and we've been expanding the number and opportunities for those students over the five years I've been here."
Student participation in construction of a series of "tiny homes" expected to add to the county's now-meager affordable housing stock.
Buck is thrilled with the new program.
"Students are gaining top-notch skills, and it's making them more well-rounded learners," she said.
Buck and Peterson repeatedly declined to discuss the turbulence that Peterson has faced during his tenure, instead electing to focus on the positives.
"I'm sorry that people have felt that way, but I have to flatly reject the characterizations and assertions," Peterson said.
He said he'd been considering retirement for a while, and that his decision to leave this summer has nothing to do with the recent swell of opposition to his leadership. Peterson cited upcoming family celebrations — and a desire to spend more time with his two grandchildren — as being at the root of his exit timetable.
"I want to be able to do things for my family and be present and help develop the next generation of young people, and the demands of leadership — particularly over the last two years — have required some sacrifices," he said. "When it became apparent that I could retire with benefits, I said to myself 'There are a lot of things I could do with this.'"
Buck released a board statement in reaction to Peterson's impending retirement.
"It is with regret that the board has accepted the letter of retirement from Superintendent Peterson," the statement reads. "He has been here for almost 5 years and as such he has overseen many changes at the career center."
The board, in its statement, lists some of the aforementioned accomplishments and concludes with, "We thank you for your years of service and dedication to the center the students and the staff, and we wish you well."
Reporter John Flowers is at [email protected].
More News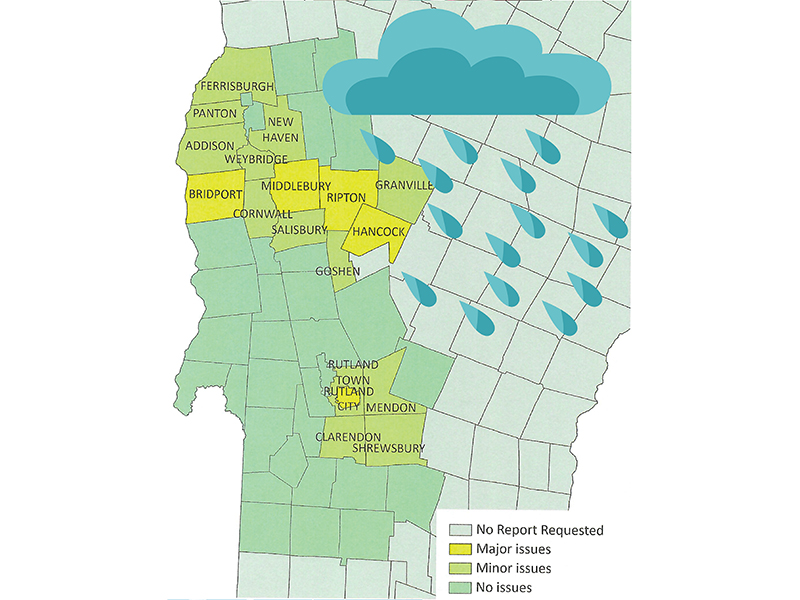 Local towns may get federal money to pay for more than a million dollars in cleanup and re … (read more)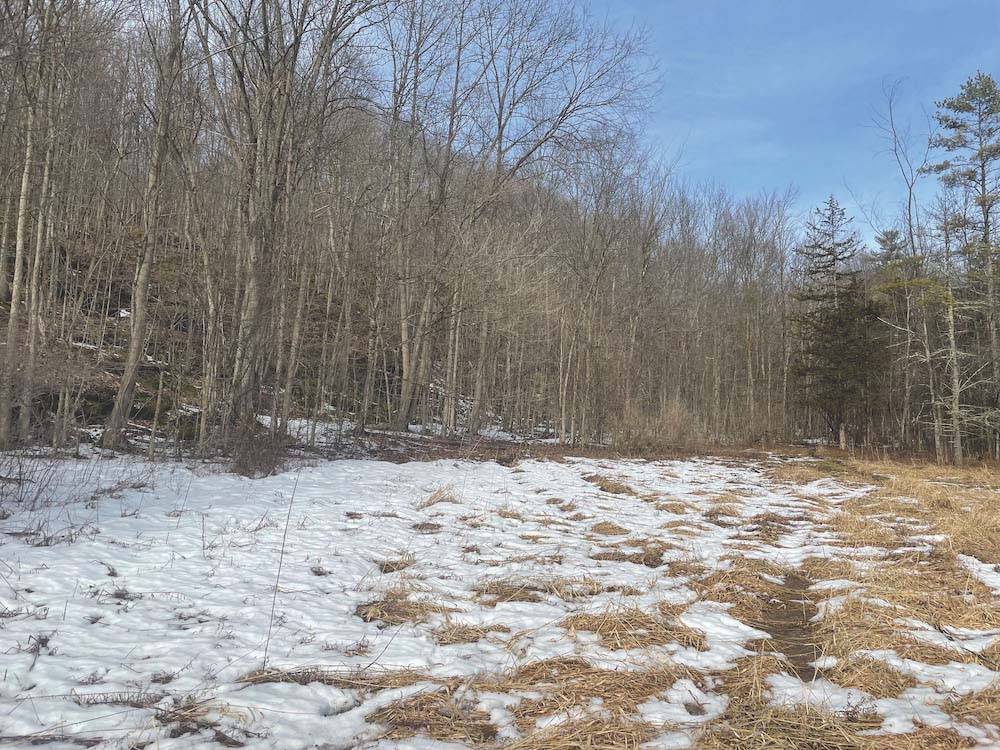 The Vermont Fish and Wildlife Department is putting $566,667 in grant money toward conserv … (read more)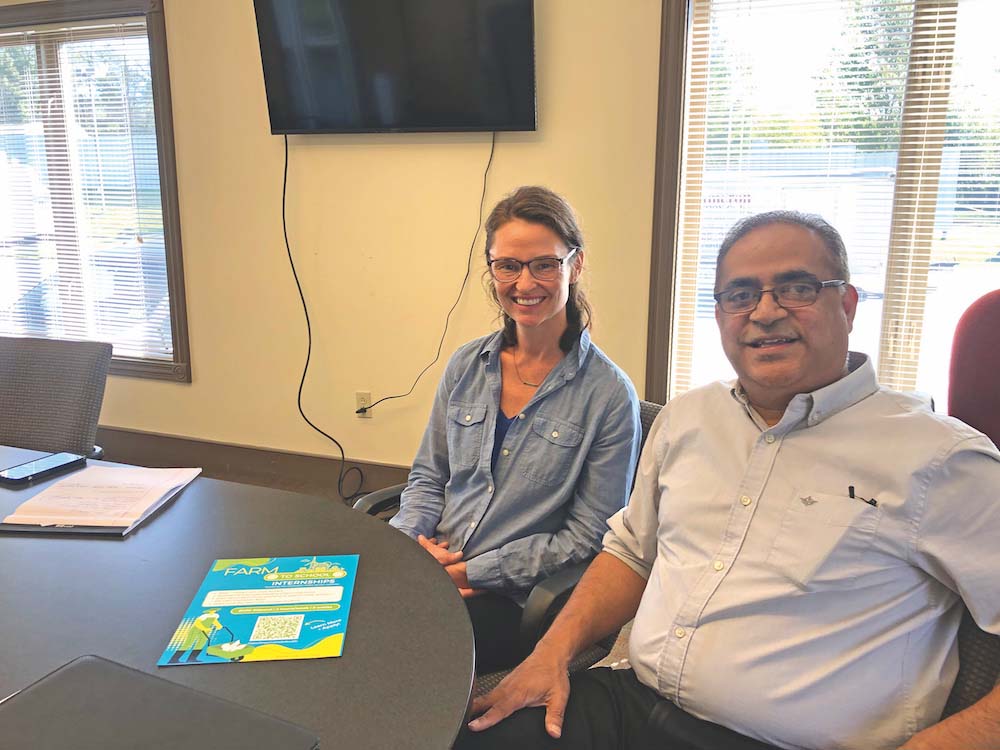 Like most things, the future of agriculture in Vermont lies in the hands of younger genera … (read more)