Vermont State Police Log: Police investigate Maine man on seven charges
ADDISON COUNTY — After investigating a report that a Maine man had posted sexually explicit images of a Bristol resident on social media, Vermont State Police invited him to answer seven criminal charges in court.
Troopers say they received a report on Jan. 23 that Kyle L. Wilson, 27, of Biddeford, Maine, had posted sexually explicit images of the Bristol resident after they had ended their relationship. Police said they also discovered that Wilson keyed the victim's vehicle, stole the person's cell phone and fled the state
Using the victim's cell phone, Wilson allegedly posted several sexually explicit images of the person on various social media platforms with lewd captions, causing them severe emotional distress. These posts — which targeted the victim's sexual identity — along with several text messages, disturbed the peace and harassed the victim, state police explained.
While in possession of the victim's stolen cell phone, Wilson spent more than $300 of the victim's money through the Venmo online payments platform, police allege. During the course of their investigation, police said they also learned Wilson had a firearm, which he is legally allowed to possess.
VSP reached out to the Biddeford (Maine) Police Department, who located Wilson and, on behalf of the VSP, cited him for four counts of disclosure of sexually explicit images without consent, hate motivated crimes, disturbing the peace by use of telephone or other electronic communications, stalking, petit larceny, unlawful mischief and being a felon in possession of a firearm.
Wilson is due to answer the charges in Addison County Superior Court, criminal division, on May 2.
Meanwhile, state police were called to a very bad traffic crash in Orwell on Feb. 8 that resulted in a New Hampshire man losing his life.
At a little after 9:30 a.m. on that date, state police responded to a multi-vehicle collision involving a tractor-trailer at the intersection of Routes 22A and 73. Power lines were down across the roadway and people sustained serious injuries, police said. They added an International tractor-trailer driven by Timothy M. Cote, 55, of Essex Junction, was southbound on Route 22A, while a Chrysler Town Car driven by 73-year-old Thomas F. Thompson of Lancaster, N.H., was westbound on Route 73. Police said Thompson failed to stop at the stop sign, traveled onto 22A and collided with the semi. Both vehicles traveled off the roadway and into the parking lot of the Orwell Gas n Go on the west side of 22A. Those two vehicles collided with two unoccupied vehicles parked at the Gas n Go.
Both Thompson and Cote were taken to Porter Hospital in Middlebury to be treated for their injuries. Thompson was subsequently taken to UVM Medical Center, where he died from his injuries on Feb. 10. Cote's injuries were reported as "minor."
Route 22A was shut town for about an hour and a half.
The VSP were assisted by members of the Orwell Fire Department and Orwell First Response, along with members of the Middlebury Regional EMS, along with deputies from the Addison County Sheriff's Department.
Separately, Vermont State Police dealt with several domestic violence cases over the last week.
In the first instance, on Feb. 3 at 7:45 p.m., VSP received a report that a New Britain, Conn., couple — Elizabeth Petersen, 48, and Michael Perron, 51 — took a 73-year-old New Haven resident from the victim's home without consent of a legal guardian. Police report the person is considered a vulnerable adult by the Addison County Superior Court.
Since police didn't know where the victim was, and considered them a missing person. Police alleged Petersen forged several checks in the person's name and cashed them at various locations around New Haven. Petersen also used the person's debit card to make purchases, police alllege.
While in the care of Petersen and Perron, the 73-year-old fell and suffered a serious injury, requiring hospitalization, according to VSP. Officers from the Southington (Conn.) Police Department contacted the New Haven state police barracks and identified the 73-year-old as the missing person.
The legal guardians were contacted and safely returned the elderly person to their residence in New Haven.
New Britain (Conn.) Police located Petersen and Perron in their city, and cited them on behalf of the VSP for second-degree unlawful restraint and for abuse of a vulnerable adult.
Petersen was additionally cited for four counts of identity theft and one count of grand larceny.
In a separate case, state police received a report at around midnight on Feb. 10 that an assault had taken place at a Bridport home. Troopers allege that Larry S. Sunderland, 43, of Bridport, had assaulted a domestic partner and vandalized and destroyed the victim's cell phone during the incident. Police cited Sunderland for domestic assault and unlawful mischief.
In a third incident, state police on Feb. 14 at 6:30 p.m. received a report of a domestic disturbance at a South Lincoln Road home in Lincoln. Troopers reported that Jason Cousino, 31, of Lincoln, had assaulted a household member. Cousino came to the New Haven barracks, where he was cited for domestic assault.
Finally, also on Feb. 14, this time at a little after 10 p.m., state police responded to a reported domestic disturbance at a Brookside Drive home in Starksboro. State police cited Kareem Louard, 32, of Starksboro, for domestic assault.
In other recent activity, state police:
On Feb. 8 at 5:50 p.m. responded to a two-car crash on Route 7, north of Dakin Road in Ferrisburgh. Troopers alleged that Larry Sunderland, 43, of Bridport, was driving a 2013 Subaru Crosstrek too closely behind a 2006 Pontiac Vibe driven by K.O. Onufry, 69, of Salisbury. When the Vibe stopped at a red light approaching a construction zone, the Crosstrek rear-ended it, police allege. Vergennes Area Rescue Squad took Onufry to Porter Hospital as a precaution. Police issued Sunderland a ticket for following too closely. Route 7 was reduced to one lane of traffic for more than an hour.
On Feb. 14 at around 12:45 a.m., looked into the report of a domestic disturbance on Hunt Farm Road in Bristol. Police allege Dean Bushee, 24, of Bristol had violated three different sets of active court ordered conditions stemming from multiple incidents. They took him to the New Haven barracks, cited him for three counts of violating conditions of release, took him to a detox facility, and ultimately issued him more conditions of release.
More News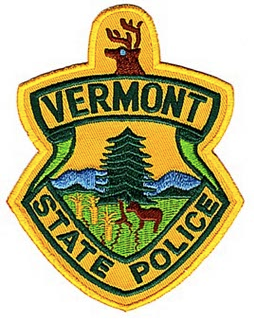 Police have not yet determined whether they will charge a youth in the killing of a Waltha … (read more)
A Vergennes police officer was the first law enforcement official to respond to a home on … (read more)
Vermont State Police operating out of the New Haven barracks dealt with two violent incide … (read more)